Bass River Criminal Attorneys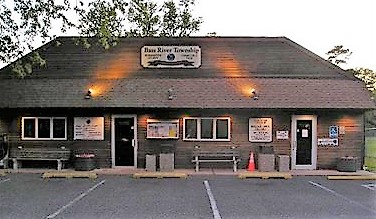 If you or someone you love have been pulled over and issued a traffic ticket for Speeding, Leaving the Scene of an Accident, Reckless Driving, Driving While Suspended or Driving While Intoxicated in Bass River, New Jersey, then you should contact an experienced attorney. Finding the right representation can make all the difference in your case. Our law firm has handled countless cases before the Bass River Municipal Court and the Burlington County Superior Court. Proetta, Oliver & Fay is a criminal defense law firm comprised of former New Jersey State Deputy Attorney General, William C. Fay, IV. If you or someone your love have been charged with a traffic violation or a criminal felony offense, call (609) 850-8284 today. Our team of trial attorneys can be reached 24/7 and will gladly discuss the facts of your case with you as well as possible outcomes. Call today, the initial consultation is provided free of charge.
Bass River NJ Municipal Court
The Bass River Municipal Court is located at 3 North Maple Avenue, New Gretna, NJ 08224. Cases that are heard before the municipal court typically involve disorderly persons offenses, petty disorderly persons offenses, borough ordinance violations and traffic offenses. Whether your incident involved State Police on the Garden State Parkway or local police on Route 9, the case will be heard at the Bass River Municipal Court. For more information on the Bass River Municipal Court please see the following:
Phone Number: (609) 296-1410
Fax Number: (609) 296-0193
Office Hours: Monday through Friday 9:00 AM – 4:00 PM
Court Sessions: 10:00 A.M. and 1:00 P.M. (twice a month)
Judge: Honorable Adolph P. Sicheri, J.M.C.
Prosecutor: Kevin S. Quinlan, Esquire
Court Admin: Peggy A. Beck, C.M.C.A.
Criminal Attorneys Bass River, New Jersey
If you have a pending court date at the Bass River Municipal Court for charges involving Shoplifting, Possession of Under 50 grams of Marijuana, Possession of Drug Paraphernalia, Simple Assault, Harassment, or Theft of Services, call the law offices of Proetta, Oliver & Fay. We pride ourselves on our client-focused approach to the practice of law. We treat every client with the same level of respect and attention, regardless of the scale of their case. If you would like to consult with Firm Partner and Former Prosecutor William C. Fay, IV, then call (609) 850-8284. Our attorneys are available for consultation 7 days week, including holidays. Let us help protect your interests and keep your criminal record clean. Do not let one lapse in judgment haunt you for the rest of your life.
Directions to the Bass River Municipal Court