Tabernacle NJ Criminal Defense Attorneys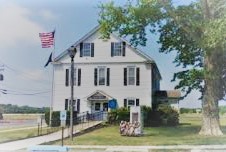 If you have received a summons complaint or a crime in Tabernacle Township, you can expect to have a mandatory court appearance at the municipal court. Whether your case involves driving under the influence, disorderly persons offenses or serious traffic tickets, the Tabernacle Municipal Court will have jurisdiction over your case. Common cases heard at the Tabernacle Municipal Court include simple assault, harassment, Driving While Suspended, Leaving the Scene of an Accident, theft of services, possession of drug paraphernalia, marijuana possession and CDS in a Motor Vehicle. For more information on your criminal charges, contact our office at (609) 850-8284. Our office focuses its practice on criminal defense litigation throughout New Jersey. Our team of attorneys have handled thousands of criminal cases throughout their respective careers and are prepared to consult with you regarding your matter. Call today for an immediate consultation with a criminal defense attorney. Our firm is available 24/7 and the initial consultation is free of charge.
Tabernacle Township Municipal Court Information
Located at 163 Carranza Road, Tabernacle, NJ 08088, the Tabernacle Municipal Court is a court of limited jurisdiction. This means that the court can only handle matters involving disorderly persons offenses (simple assault, marijuana possession, possession of drug paraphernalia, etc.), petty disorderly persons offenses, DWIs, traffic tickets and municipal ordinance violations. In the past 12 months, local police have issued over 50 indictable felony charges, nearly 200 misdemeanor charges, 35 drunk driving charges and almost 1,000 traffic tickets. While the township only has 7,000 residents, major roadways like 206 and 532 account for large amount of commuter traffic through Tabernacle. For more information on the court, please see the following information:
Court Schedule: First Tuesday of each month at 8:00 AM; Third Tuesday of each month at 3:30 PM
Office Hours: Monday, Wednesday & Friday from 8:00 AM – 3:00 PM; Tuesday and Thursday from 1:00 PM – 3:00 PM
Judge: Richard Andronici
Court Administrator: Margaret R. Guerina
Prosecutor: Christopher K. Kotsouris
For more information on the Tabernacle Municipal Court, please visit the municipal website. 
Directions to Tabernacle NJ Municipal Court


DWI Lawyers in Tabernacle, NJ
Being charged with a crime, DWI or serious traffic violation is never an enjoyable experience. Most people want to avoid the situation altogether and simply plead guilty to avoid the confrontation and embarrassment. This is a mistake. Certain crimes and traffic offenses carry up to six (6) months in the Burlington County Jail and a 10 year suspension of your driver's license. On top of these devastating penalties, you will also be saddled with a criminal record. This means that future/current employers, schools and professional licensing boards will have access to this information and possibly use it to your disadvantage. At the very least, you could consult with an experienced Burlington County Criminal Defense Lawyer about your charges before you appear in court. Even if you decide to handle your case pro se, a consultation with a defense lawyer can provide you with key insight and strategies to assist you in court. Our firm has found success over the years in our zealous advocacy skills and litigation techniques. If you have a court date at the Tabernacle Municipal Court or Burlington County Superior Court, call our Office today for an immediate consultation with an attorney today. We can be reached night and day at 609.850.8284.