Willingboro NJ Simple Assault Attorney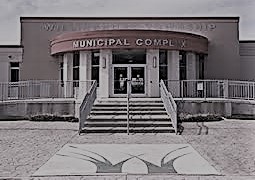 Were you involved in a domestic dispute with a loved one? Did this result in a police response and criminal charges for Domestic Violence Simple Assault? Were you served with a Temporary Restraining Order as well? If you were arrested for a criminal offense like Simple Assault, it is important that you inform yourself of the penalties you are facing and what realistic outcomes you are facing. For non-indictable misdemeanor crimes like simple assault, you will have your case handled by the Willingboro Municipal Court. More serious felony crimes will be heard by the Burlington Superior Court in Mount Holly. If you are facing a criminal offense stemming from an incident in Willingboro involving shoplifting, assault, eluding, terroristic threats, unlawful possession of a weapon, possession of a weapon for an unlawful purpose, resisting arrest, drug possession or possession with intent to distribute, contact and experienced Burlington County Criminal Defense Attorney. Proetta, Oliver & Fay is a criminal defense law firm the represents defendants throughout Burlington County, including Willingboro. For an immediate consultation with an attorney, please contact our Mount Laurel Office at (609) 850-8284. We can be reached 24/7 for your convenience.
Willingboro Municipal Court Lawyers
Located in the western portion of Burlington County, Willingboro Township is home to roughly 32,000 residents. With only 8 square miles, Willingboro is not nearly as rural as most of Burlington County. With a Route 130 running through parts of Willingboro, there is a fair amount of local and commuter traffic. This is partially the reason for the high number of criminal and traffic violations issued by Willingboro Police every year. In the past two (2) years alone, there have been over 3,000 criminal charges filed and roughly 5,000 traffic and DWI tickets issued. Because of these high numbers, the Willingboro municipal court is very busy. If you receive a summons complaint with a court appearance required, you will have to appear before the Willingboro Municipal Court located at 1 Rev. Dr. M.L. King, Jr. Drive. There are two court sessions each week. For more information on the Willingboro Municipal Court, please see below:
Willingboro Municipal Court Information
Court Location: 1 Rev. Dr. M.L. King, Jr. Drive, Willingboro, NJ 08046
Court Schedule: Thursdays at 9:00 AM and 1:00 PM
Phone Number: (609) 877-2200
Fax Number: (609) 835-2385
Judge: Honorable Harold George, J.M.C.
Prosecutor: John McGill, III, Esq.
Court Administrator: Carolyn Campbell, CMCA
For more information on the Willingboro NJ Municipal Court, please visit the town website.
Directions to the Willingboro NJ Municipal Court
Criminal Defense Lawyers in Willingboro, NJ
If you have a pending court date with the Willingboro Municipal Court, contact the law firm Proetta, Oliver & Fay. We have represented thousands of clients facing criminal charges during our careers. We understand the dynamics that exist when you are students or young professionals facing the prospect of a criminal record. We have experience handling felony indictable matters and non-indictable misdemeanor cases in Burlington County. For an immediate consultation on your charges, please contact our office at 609.850.8284.