Diversionary Programs for NJ Criminal Charges – Can You Avoid a Conviction?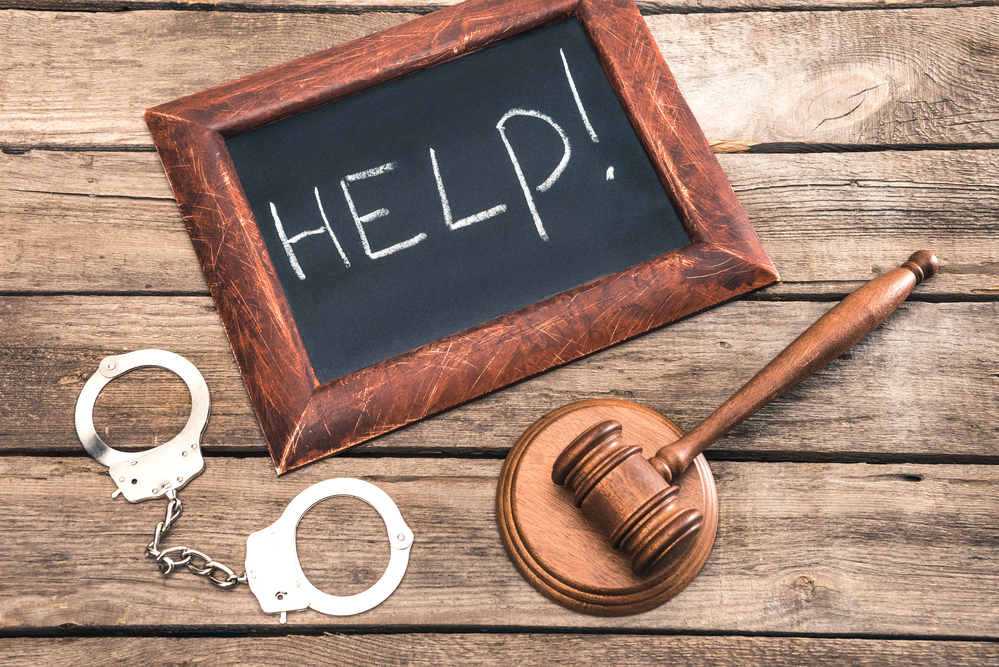 The law does not assume everyone who commits a crime is a hardened criminal beyond redemption. In fact, the purpose of law and the judicial system is to punish and rehabilitate. The intricate web of crime and punishment weaves those two principles throughout the sentencing process, including judicial discretion, uniform assessment guidelines, and diversionary programs for first-time, non-violent offenders. Three diversionary programs in particular in New Jersey, allow qualified offenders a chance to start over with a clear criminal history.
New Jersey First-Time Offender Programs
Pretrial Intervention, Conditional Dismissal, and Conditional Discharge allow eligible defendants charged with crimes to complete a program instead of prison. Once the participant completes the program, the court clears the conviction. A clean record is crucial to a fresh start. With a criminal record, individuals can hit roadblocks along their life path. For instance, they may not be able to obtain a professional license as a nurse, doctor, attorney, or accountant with a criminal background. Even unlicensed and unskilled labor employment may be unavailable due to employer background checks. As such, diversionary programs reinstate a defendant's freedom in many respects.
The diversionary program application is accompanied by an analysis of the applicant's charges, circumstances, and benefit to the community as a reformed individual. For this reason, it is a good idea to hire an attorney to increase the odds of your taking advantage of a diversionary program. A time-tested defense attorney can play up your strengths as the ideal applicant for any of the programs you may be eligible for.
Determining Which NJ Diversionary Program You can Apply For
Which diversionary program a defendant qualifies for depends, in part, on the offense. If charged with a disorderly persons offense in municipal court involving drugs or drug-related offenses, a defendant can apply to the conditional discharge program. For example, a small amount of prescription pills, possessing drug paraphernalia, or being high on a controlled dangerous substance are matters for the conditional discharge program. The defendant submits to drug testing, attends drug education programs, and is on probation for a year or more two. They may even get a license suspension. After completing the program without committing new offenses and passing drug tests, the defendant receives a dismissal of the charges.
Am I Eligible for a Diversionary Program in Municipal Court?
Conditional Discharge allows a first-time drug offender to rehabilitate for substance abuse-related crime rather than face trial and conviction. As long as they have not had a conditional discharge, conditional dismissal, or completed the Pretrial Intervention (PTI) program and the court believes they are a good candidate for the program (not a public danger and is likely to rehabilitate), a defendant may be eligible for the program. As mentioned, a defendant is ineligible if they have already completed PTI, Conditional Discharge, or conditional dismissal. A person may only attend one, as it is a one-time deal.
On the other hand, conditional dismissal supplements PTI and Conditional Discharge by dismissing the charges after completing the program. Like the other two diversionary programs, conditional dismissal is a supervised program through the probation department for a year, typically including drug testing, restitution, and the requirement to stay clean and legal. The dismissal is contingent on completing the program. Like the other two programs, if the defendant fails to fulfill the program terms, they get their charges reinstated, and prosecution continues. However, the dismissed charges do not appear on a criminal record, but the arrest does. Qualified applicants have disorderly or petty disorderly persons offense charges and have no prior convictions or diversionary program attendance. Domestic violence, DWI charges, and crimes involving gang activity are disqualifiers. In addition, breach of the public trust, elder abuse, animal cruelty, drugs, or criminal enterprise crimes are also disqualifiers.
Can I get my Charges Dismissed with the PTI Program?
PTI is like conditional Discharge and Conditional Dismissal insofar as it seeks to rehabilitate rather than incarcerate an eligible individual. The program aims to give offenders resources to help them avoid future offenses and turn their lives around. However, the program is not limited to disorderly persons drug charges. In fact, the program is not for disorderly persons offenses. PTI is a superior court program for third or fourth degree indictable crimes (and sometimes, even second degree crimes depending on the circumstances of your case and the quality of your criminal defense lawyer.
PTI is typically one to three years long, depending on the severity of the charges, and consists of supervised probation and random drug testing. The participant must stay out of trouble, meaning no arrests for the length of the program. They may also perform community service, undergo substance abuse evaluations, and pay restitution to the victim. PTI participants avoid trial and conviction upon successful completion of the term, and the court dismisses their charges.
To qualify, an accused defendant must face a certain degree of felony criminal charge and have a clean criminal record. An individual must apply for the program and get the prosecutor's approval and the defendant's attorney, who must also agree that the program is appropriate. If an attorney believes their client is eligible for the program, but the prosecutor denies their application, the client may appeal the decision. And though challenging to persuade a prosecutor to accept an individual with a second degree criminal charge that comes with a presumption of incarceration, an excellent criminal defense attorney may convince a prosecutor to allow their client in the program. However, those with domestic violence charges are typically ineligible.
If I Complete a Diversionary Program in NJ, Does my Criminal Record Appear Clean?
Although the court drops the charges after program completion, an arrest record remains, requiring the defendant to expunge their record after the required time passes. Thus, they escape conviction, prison, and fines but must expunge the record to avoid adverse consequences, like a lost job, housing, college, and professional licensing opportunities. After six months beyond the diversionary program completion date, an individual may apply for their arrest and program record expunged. However, like most legal proceedings and procedures, the correct paperwork and timing are critical. This legal expertise is another situation where an experienced criminal defense attorney comes as a major benefit.
Speak to a Burlington, NJ Criminal Defense Attorney about Your Eligibility for a Diversionary Program Today
If you face criminal charges, whether they be for felony crimes in superior court or municipal court offenses, it is beneficial to speak to an experienced criminal defense attorney who can help you assess, apply for, and argue for a diversionary program if you qualify. Burlington, NJ attorney William C. Fay can ensure you have the proper paperwork, support your candidacy with the right information to apply, and work with the prosecutor to get you into the right program. After completing the program, you may need help to get an expungement to begin your new life. He also assists clients with expungements on a regular basis and has successfully done so for years in his criminal law practice in Burlington County and throughout New Jersey.
Contact (609) 850-8284 for a free consultation to discuss your options for getting a criminal charge dismissed. Our office services all areas in Southern New Jersey, such as Evesham, Mount Laurel, Willingboro, Mount Holly, Bordentown, Lumberton, Cinnaminson, and Delran. Call 24/7 to get a lawyer's help and counsel.