DWI Charges for Out of State Drivers in NJ
If you were charged with a DWI in New Jersey after a prior out-of-state conviction, you should know more about what that could mean for you. Here are some facts you should note.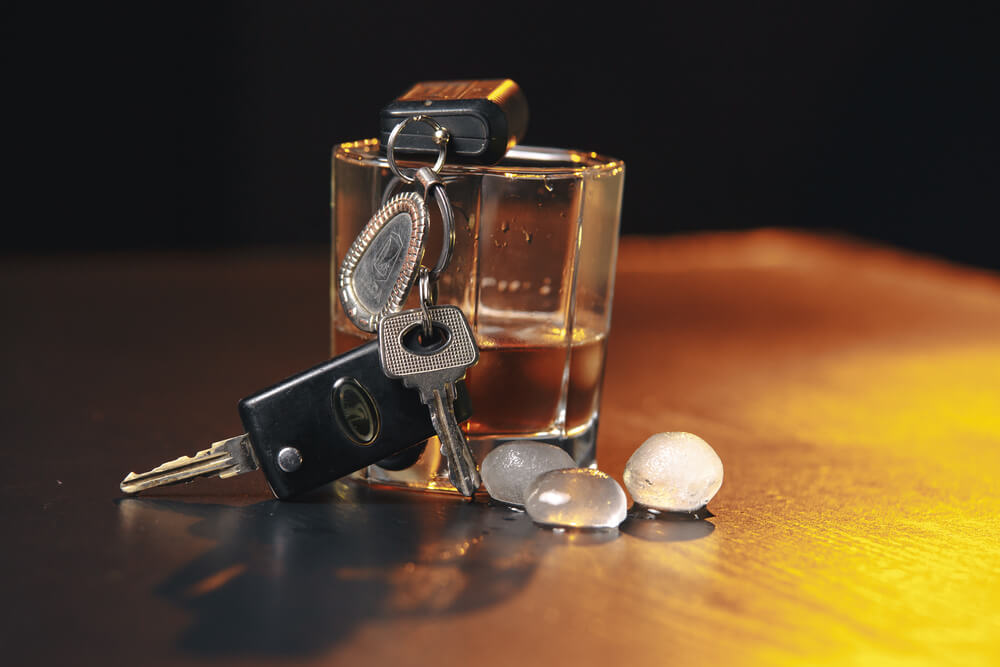 I was convicted of a DWI out of state, What if I get Charged in New Jersey with another DWI offense?
A multitude of people ask our DWI defense lawyers this question: "I was arrested and charged with a DWI in New Jersey but have a previous DUI conviction in another state. Will the out-of-state conviction affect the New Jersey DWI?" Since New Jersey belongs to the Interstate Driver's License Compact, a New Jersey judge will know if you have a prior DUI/DWI conviction in any state that also belongs to the Compact. The Compact is an agreement to share license suspension and traffic violations between states. An out-of-state motor vehicle violation is treated as if the offense occurred in the driver's home state. So, when a driver violates New Jersey's DWI/DUI law, which is close enough to the driver's home state DUI/DWI law, the home state treats New Jersey's DWI violation as if it happened in the home state.
Only Georgia, Massachusetts, Michigan, Tennessee, and Wisconsin are not part of the Compact, but even those states can notify New Jersey of a DUI/DWI driver's conviction within its borders. Reciprocally, New Jersey notifies other states of a DUI/DWI conviction so that the driver's home state can impose the appropriate penalty. As such, an out-of-state DWI could mean the same or similar punishment in the home state and New Jersey or any state where the subsequent violation occurred.
How will I know if the New Jersey court discovers my prior out-of-state DWI?
After the other state reports your DWI conviction to New Jersey (if it is part of the Compact), New Jersey's Division of Motor Vehicles notifies you of your impending DUI-related license suspension if New Jersey would have suspended your license under the same or similar law.
Will I lose my license in my home state after a DWI arrest in New Jersey?
Whether an out-of-state driver receives a license suspension depends on each state's laws. Some states handle DUI convictions through the Department of Motor Vehicles, which has its administrative process regarding license suspensions. New Jersey handles DWI matters in the courts. However, a conviction in New Jersey may result in a driver's license suspension for as long as a judge's sentence orders.
Thus, you may have a license suspension in your home state and in New Jersey. For instance, for a second DWI, you may lose driving privileges for a year in both states. The Division of Motor Vehicles can suspend your license under N.J.S.A. 39:5D-4(c) for however long the out-of-state conviction requires or longer for multiple DWIs.
Will a prior out-of-state DUI conviction affect my sentence for a New Jersey DWI conviction?
In New Jersey, a DUI/DWI occurs when someone drives with a blood alcohol content (BAC) of .08% or greater or drugs in their system. Punishment for a DWI depends on the BAC and the driver's DUI history. A second DWI comes with a harsher sentence than a first, and a third is worse than a second. For any DWI conviction, a driver must drive with an Ignition Interlock Device (IID) in their car for a specific time, pay fines, and insurance surcharges, and attend an Intoxicated Driver's Resource Center (IDRC) for a specified number of hours. A jail sentence or community service is possible with a DWI and is more likely with higher BACs and multiple convictions. With each conviction, the penalties are steeper, meaning more extended time with an IID and in an IDRC, plus higher fines and lengthier jail and community service times.
However, an out-of-state conviction counts as a prior only if the state's statute is similar enough to New Jersey's DWI statute. When a state's legal limit for a DWI is a BAC lower than .08%, the law is not substantially like New Jersey's, and thus, the prior conviction does not count as a prior for sentencing. A person charged must present clear and convincing evidence of the other state's legal limit to benefit from the exception to a prior out-of-state conviction to count toward a New Jersey DWI conviction.
Can I attend an IDRC in my home state rather than New Jersey to get my license back?
After a New Jersey conviction, the court will send you a packet informing you of the requirements for completing your sentence. If you live within an hour's distance of a New Jersey IDRC, you will complete your hours there. But if you live further away than an hour's distance, you can complete the requirements in your home state.
Once you have completed all requirements of your court sentence and comply with the Intoxicated Driving Program and IDRC requirements, the MVC will restore your driving privileges after you have paid the $200.00 restoration fee and the IDP administrative fee. There may be additional fees to restoration fees depending on how many hours you must complete in an IDRC and if you must complete further treatment in a drug and alcohol program. All fees, hours, and programs must be completed before you can get your license. If you fail to meet all requirements, the suspension is extended, and you may be jailed for violating a court order. 
I'm an Out of State Driver Charged with DWI in NJ, Do I need a New Jersey attorney?
You may need an attorney in your home state and one in New Jersey. The DWI laws are complex and the penalties severe. However, if you have been arrested for driving while intoxicated or driving under the influence of drugs in NJ, hiring a DWI defense lawyer who frequently handles DUI charges against clients in this state can help to ensure that you are treated justly under New Jersey laws and not penalized unnecessarily. Only attorneys who practice DUI defense law in New Jersey can properly investigate all of the evidence in your case and raise the most compelling defenses for you in court.
Police officers may report the details of your driving and field sobriety tests. Still, they may not be accurate, so you want an attorney who can challenge the evidence against you and prevent a conviction if possible. And because out-of-state and New Jersey laws may differ enough to avoid license suspensions for a DWI in your home state and New Jersey, you want a knowledgeable DWI defense attorney to argue the distinction to a judge. It is against your best interests to face a judge without qualified counsel in a DWI case. 
Our skilled DUI lawyers will dedicate ourselves to your case and do everything we can to get the NJ charges for drunk or drugged driving dismissed. We have done this for clients throughout Burlington County and Southern New Jersey, such as Delran, Riverside, Florence, Cinnaminson, Evesham, Willingboro, Bordentown, Mount Holly, Mount Laurel, and many others. Call the law office of Proetta, Oliver, & Fay at (609)-850-8284.