Penalties for Shoplifting in NJ
If You Have been Charged with Shoplifting, You'll Want to Know How New Jersey Punishes Misdemeanor and Felony Retail Theft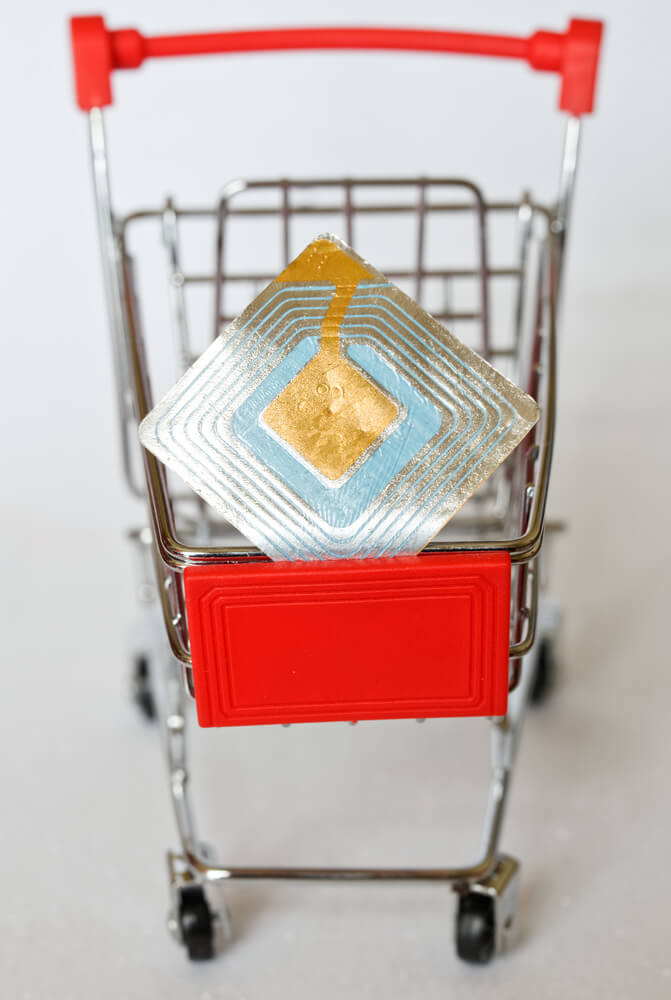 You left the store without paying for something, and now the store wants you prosecuted. A shoplifting conviction in New Jersey can change your life. The freedom you enjoyed working, living, and educating yourself wherever you wanted and were eligible is no longer available. And you could spend time in jail or prison, pay excessive fines, and perform community service. In addition, it potentially damages any chance of legally immigrating to the United States. In fact, a court could even order your removal for a shoplifting conviction, which is a crime of moral turpitude and an immigration disqualification. So when a security guard or police officer detains you for shoplifting, you may begin a long, often painful, journey into the jails and courtrooms of the New Jersey Municipal or Superior Court. Do not travel there alone.
Instead, get the help of an experienced theft lawyer to guide you, by first explaining the various degrees and forms of punishment New Jersey imposes for shoplifting.
Shoplifting Grading, Jail or Prison Time, Fines, Restitution, & Community Service NJ
The penalties for shoplifting usually correspond to the value of the shoplifted merchandise. The shoplifting law also penalizes other methods of depriving a merchant of the total value for their inventory. For example, using an anti-shoplifting device, like ones that deactivate security tags on clothing items. Also, if you switch tags or containers to get a lower price on an item, you commit the same crime as if you walked out of the store with an item, the only difference being the cost to the store owner. Also, conspiring with a cashier to under-ring your merchandise is shoplifting. Getting caught with a counter anti-theft device is a disorderly persons offense, which places you in front of a municipal court judge.
Disorderly Persons – Petty Theft
If the store owner lost less than $200.00, the criminal complaint charges you with a disorderly persons offense (N.J.S.A. 2C:20-11). You could spend up to six months in jail and pay a $1000.00 fine.
4th Degree
However, a fourth degree shoplifting conviction can send you to jail for up to 18 months with $10,000.00 in fines to pay if the merchant stood to lose between $200.00 and $500.00 worth of merchandise.
3rd Degree
The next levels are third degree shoplifting for items valued up to $75,000.00 and second degree shoplifting for a potential loss or loss of over $75,000.00 to the merchant. Thus, if the item(s) retailed at $550.00, you could be looking at three to five years in state prison and a $15,000.00 fine.
2nd Degree
It is unlikely that a single item costs more than $75,000.00 unless it belonged to someone famous and yielded an auction price of over that amount or some other reason for its high value. Second degree crimes are serious. The law presumes you go to prison for anywhere between five and ten years, with a $150,000.00 fine to pay.
Restitution
And that is not including restitution to the merchant. No matter the degree, the judge can sentence you to pay restitution.
Community Service
Moreover, for all instances of shoplifting, your sentence includes minimally 10 days of community service for a first offense and maximally 25 days for a third offense. For a second conviction, you get 15 days. But the law looks unkindly on those who are serial shoplifters. A third shoplifting conviction means a mandatory minimum 90-day jail sentence.
Aggregated Instances & Amounts
The law presumes that you were shoplifting if you had the items on your person or in something you carried while leaving or attempting to leave the store. And if you shoplifted another item from the store or another store earlier or the day before, the cumulative value of the things you stole on a shoplifting spree can determine your fate. So, a $400.00 leather jacket would possibly land you in jail for 18 months, but the $300.00 gold chain you lifted earlier puts you in the three-to-five-year range in prison for a third degree shoplifting crime.
Exceptions to a Shoplifting Charge
Although merchants and security guards have wider latitude to stop and detain you, meaning they do not have the same legal requirements as police officers in searching and arresting you, they may not use violence unnecessarily. Also, the police and the court must do all that is legally required to safeguard your constitutional rights, like advising you of your rights to remain silent, speak to an attorney, a speedy trial, and notify the charges against you, to name a few. You also have the right to challenge evidence unlawfully obtained but used to convict you.
However, you may also enter a plea agreement, obtain admission into the Pretrial Intervention or Conditional Dismissal programs if eligible, and either get a better sentence or avoid a conviction and the penalties on the line based on the degree of your shoplifting offense. If you are affirmed as a good candidate for the Pretrial Intervention Program, you could end up without a conviction on your record if it is your first offense. Instead, you would have to complete a supervised program, similar to probation, at the end of which your conviction does not stain your clear record. In addition, a criminal record can restrict you to specific jobs or housing, where background checks exclude those with criminal convictions. Getting the charges dismissed may also be the only way to keep your immigration application at its best when seeking citizenship, a renewal of your Visa or Green Card, or some other pending request to stay in the country.
Having the best possible defense may help you escape some of the worst consequences of shoplifting in New Jersey
Contact criminal defense attorney William Fay if you are facing consequences for a shoplifting charge in Burlington County, Camden County, or another county in Southern New Jersey. Let him provide you with a free consultation and review your options before you decide how best to proceed. Start a chat or call 609-850-8284 now to get ahead of your shoplifting case.
Additional Reading: