Significance of the Type of Complaint that was Issued in Your NJ Criminal Case
Have You Been Issued a Summons or a Warrant-Complaint in Burlington County, New Jersey?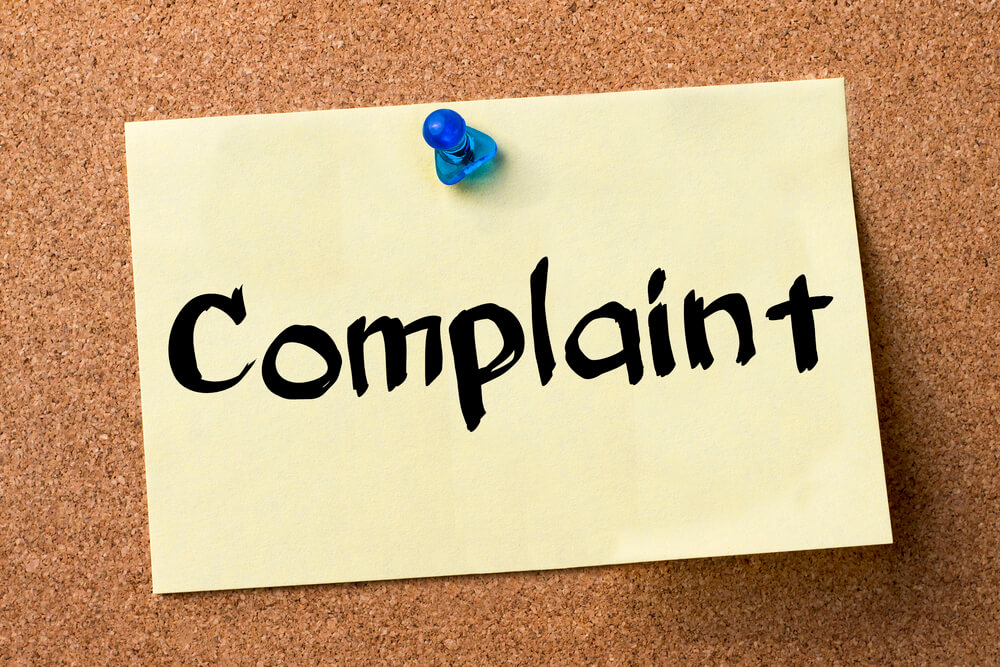 When you violate the law in New Jersey, you face arrest and criminal charges. Those charges issue from the state in the Superior or Municipal courts, depending on whether the charges include indictable crimes or disorderly persons offenses and traffic violations.
Although a presumption exists that accused individuals receive summons complaints, some exceptions and circumstances permit or require a warrant complaint. Knowing the difference between the two and the consequences of each is essential. You should also understand that the state is not the only prompter of criminal complaints.
Different Types of Complaints in Criminal Cases Mean Different Things
Both summons and warrant complaints require the named individuals to appear in court. The big difference between the warrant and summons is the consequences. The warrant requires an arrest, detention, and detention hearing, possibly. The detention hearing results in the defendant's release, release with conditions, or detention until trial. An officer or prosecutor may release an accused and avoid a detention hearing.
However, when a detention hearing is necessary, the decision follows an assessment of the accused after fingerprinting and a background check to verify their criminal history, other pending charges, court order violations, and the crime circumstances. These factors influence the judge's determination for release or detention.
Basics of Warrant-Complaint in NJ
A warrant complaint typically follows an arrest and detention by law enforcement for serious crimes, like murder, aggravated assault, domestic violence, or court order violations. A signed warrant complaint allows law enforcement to arrest an accused at the crime scene or go out and find the accused, arrest them, and keep them in jail until a detention hearing or trial verdict.
Warrants bring an accused to court when they violate parole or violate probation, fail to comply with a court order, pay a fine, or commit a serious crime. Warrants require probable cause, meaning probability that a crime occurred and the accused committed it, and are appropriate when an accused has outstanding warrants, prior failures to appear in court, is a danger to self or others, is likely to obstruct justice, or do not have an ascertainable identity or address.
Fundamentals of a Summons-Complaint in New Jersey
A summons is a document that a judge signs to order the named person in a criminal complaint to appear in court on the date and at the time to respond to the charges in the complaint. Additionally, when police arrest you for shoplifting a $75.00 pair of jeans, they will give you a summons complaint to sign with your court appearance information and the shoplifting or other charges. You do not go to jail because your signature is an agreement to return. You can go home and come back on the assigned court date.
What Charges Lead to Warrant Complaints?
Since more serious indictable offenses require warrant complaints, the criteria for detention longer than 48 hours are applicable. In other words, someone accused of serious crimes, like homicide, robbery, carjacking, kidnapping, arson, weapons violations, and sexual assault, faces lengthy prison sentences and high fines. As such, they are more likely to be a flight risk, public danger, or obstructionist to the judicial proceedings if let go. This leads to warrant-complaints, which follow different procedures thereafter.
What Charges Lead to Summons Complaints?
A summons complaint or citation is for minor violations, such as disorderly persons offenses involving shoplifting, drug paraphernalia possession, disorderly conduct, simple assault, underage drinking, DUI/DWI, and minor drug charges, or most traffic offenses. Just like a warrant complaint, the recipient of a summons complaint must appear in court on the appointed date and time.
What Happens when Arrested on a Warrant?
A court can decide whether someone charged with serious crimes in a warrant complaint can leave jail to return to court on the next scheduled appearance date. The police can detain an arrestee for 48 hours before their arraignment (to answer the charges) or until the detention hearing. The decision to release or detain a defendant occurs at a detention hearing after the initial arrest.
Issued a Summons in NJ, Now What?
Contrarily, issuing a summons complaint indicates that the charges against you are minor. Therefore, you are not perceived as a flight risk or public danger warranting detention. For example, the police who stop you for running a red light issue you a citation with a court date and time for your appearance to answer to the violations in the citation. An officer issues the citation. In other cases, the court clerk issues a summons after the arrest or stop and the filing of charges. Likewise, a summons may be more appropriate for an accused who is not a flight risk or immediate threat to the public, even though the charge is an indictable crime (non-violent).
Domestic Violence Cases Have Unique Requirements for Complaints
Police and prosecutors must use a warrant rather than a summons on a minor violation involving domestic violence, such as simple assault, or they may do so if they see the accused as a flight risk or danger to the community. Special rules apply to domestic violence incidences. The law requires those accused of domestic violence to be arrested, whether those acts would typically not need an arrest warrant (like simple assault) or not. Even minor infractions involving domestic violence are handled with an arrest warrant.
What is a Citizen's Complaint?
Surprisingly, police and prosecutors are not the only ones to file criminal complaints. Any citizen may file a complaint alleging that you committed a crime or traffic violation; otherwise, a citizen can describe illegal conduct in a citizen's complaint. However, a judge reviews a citizen's complaint for probable cause and then charges an individual when probable cause exists. Ultimately, it is the court that charges someone with a crime or infraction.
So, while the police file complaints after witnessing an offense or following an investigation, a citizen can file a complaint after seeing someone violating the law by filling out a citizen's complaint form, swearing to its truth and accuracy, and signing it. The accuser may also file a police report and must appear in court when the judge reviews the complaint and determines whether to press charges.
Consult a Defense Attorney for Help with a Warrant or Summons Complaint in Burlington County, NJ
Regardless of the complaint, summons, warrant, or citizen's, you potentially face six months in jail to life in prison and expensive fines, depending on the charges. Rather than risk a conviction even for a disorderly persons offense, you should consult with an experienced New Jersey criminal defense attorney who can represent you in court. With our breadth of knowledge on criminal matters at Proetta, Oliver, & Fay, our lawyers can be influential in a judge's decision to release you from jail after arrest.
We can also stand up against a prosecutor in plea bargain negotiations, if applicable, and at trial to get you a dismissal, fair sentence, probation, or lesser charges. Our accomplished criminal defense lawyers can certainly make a difference in the outcome of your complaint in Burlington County, so do not hesitate to contact us if you have been arrested on a warrant-complaint or issued a summons. We are happy to answer your questions and explore your legal options in a free consultation. Call 609-850-8284 or contact us online for immediate assistance.