Violation of Probation (VOP): Process, Hearing, and Consequences in New Jersey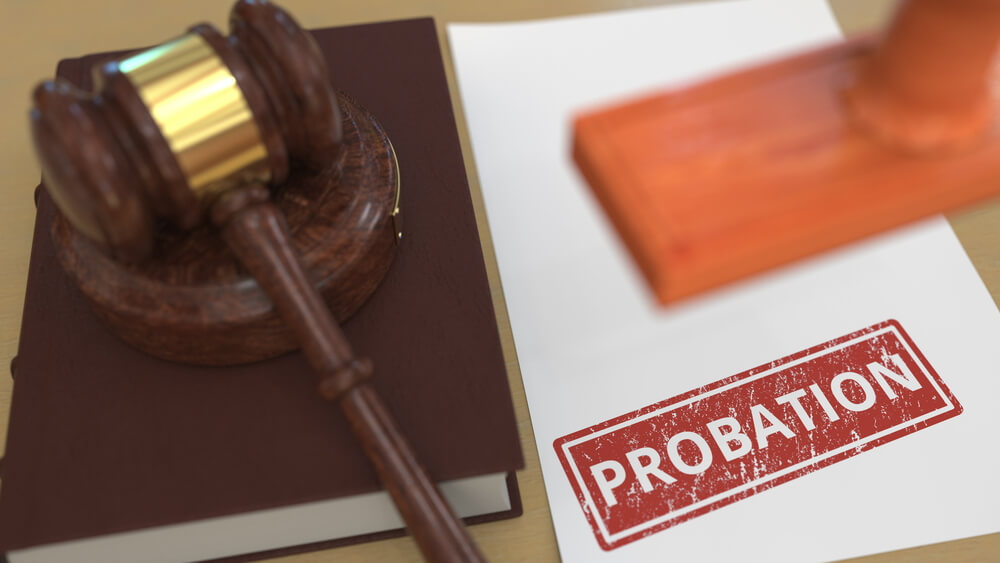 If you faced criminal charges anywhere in New Jersey or elsewhere, you might have heard the term probation as a condition of sentencing. Sometimes probation is the sentence, and other times it is part of the sentence. For example, a person may initially face a fourth degree shoplifting charge that carries an 18-month prison sentence with a $10,000.00 fine, but receive a probationary term of supervision, as opposed to a prison sentence. However, a judge may also add a probation term to your conviction for up to five years and minimally one year. And a judge may suspend a prison sentence for an individual to complete probation for the same number of months or years as the sentence. If you received a probation sentence, you need to understand that you must fulfill the terms of your probation or risk reinstatement of your prison sentence or other consequences.
Probation Requirements must be Followed to Fulfill its Original Purpose
Probation is a criminal sentence alternative to imprisonment. When someone is on probation, they serve their sentence outside the state prison or jail system and carry on their life in the community, working or going to school and reporting to their probation officer (PO). Supervised probation requires the defendant to report to a PO. A probationer may get unsupervised probation when they are convicted of a lesser crime or allowed entrance into a diversionary program, which is a supervised program. When a judge orders a convicted individual to probation, they may have additional requirements to maintaining employment or finishing school and reporting to the PO. The PO keeps track of the probationer's progress and checks for compliance.
A judge's orders for probation in New Jersey may also require the probationer to complete community service hours, keep drug and alcohol-free, and stay away from certain individuals (maybe co-defendants or victims of sex crimes). They must also in some cases obey a curfew, submit to drug testing, wear an ankle monitor, stay in a specific area, pay fines/fees, attend counseling, anger management, drug or alcohol rehab, or parenting classes. The PO may schedule regular meetings, pay surprise visits, or both to supervise the probationer. So long as the probationer abides by the probation terms, they can complete their sentence and move on in life. If they violate their probation terms, they are exposed to prison or jail, and the other repercussions attached to their original sentence.
The Guidelines of Probation can be Tailored to Each Defendant's Sentence
A judge often crafts probation terms based on the criminal conviction. Thus, an individual convicted of drug charges is more likely to be required to attend drug rehabilitation and refrain from taking drugs while on probation. They may have to submit to random drug testing too. However, a person convicted of theft may not be subject to random drug tests since the crime is not drug-related. And yet, if the defendant does have a drug problem, they would have the same terms as one convicted of drug-related charges. If a judge finds an individual's problems stem from drug addiction, they may sentence them to special probation to enter a rehabilitation facility and complete drug-specific probation.
Likewise, for one convicted of violent behavior like disorderly conduct or simple assault due to a street fight, the probationer is more likely to attend anger management courses as a condition of probation. But all on probation are assisted with living a law-abiding life. Thus, a court may require defendants to keep up with their family obligations, get psychological help, or train for a career or vocation. In addition, the court may restrict the probationer's housing options or internet use.
Your Probation can be Changed over Time
Each defendant is different, and changes occur over time, warranting the judge imposing further or other conditions after the initial probation sentence. In fact, a judge may remove conditions that are too difficult for the probationer to fulfill and release the defendant earlier than the full probation term. However, they cannot add time beyond what is allowed by law. A judge can extend probation to allow the defendant to complete all terms but not beyond the permitted time. The maximum probation term is five years, which means the probationer must comply with the terms for that long or risk violating probation.
Many Acts or Failures to Comply can be Considered Probation Violations
A violation of probation (VOP) invites legal action by the court and severe ramifications. A VOP occurs when the probationer violates their agreement. Each defendant sentenced to probation must enter into a contractual agreement to do all items listed in the agreement. A probationer's failing to perform as the contract requires the PO to report violations to the judge, who may or may not decide to give them a second chance. The PO files a violation of probation complaint listing the alleged violations and how exactly the noncompliance occurred.
Once a complaint for violating probation in some manner has been filed, the person must appear in court for a VOP hearing. At this proceeding, a judge determines if a violation occurred. The state prosecutor and the defense may present evidence regarding the alleged violation. The prosecutor may prove a violation occurred by a preponderance of the evidence, meaning the evidence shows that more likely than not, the defendant violated probation.
VOP Hearings can Have Multiple Outcomes in New Jersey
If the judge finds that a defendant violated their probation, the judge must then determine the proper sentence. They can revoke probation, continue it, add new terms, extend it, or re-sentence the defendant. A judge may impose a sentence that the defendant would have served if not for probation, including any bargained-for concessions from the prosecutor in a plea agreement. The judge can also re-sentence the violator on new terms.
Solid Defense for a Violation of Probation is Crucial, Get NJ Lawyer Help Now
If you must attend a VOP hearing in New Jersey, make sure you have a solid defense and experienced representation from a criminal defense lawyer who knows how to handle probation violations. The first benefit an attorney can afford you is making sure you understand the process and potential options for best handling your alleged violation. A talented attorney can vastly improve your chances of probation continuation and present your best case for staying out of prison to the court.
Contact dedicated criminal attorney William Fay and the team at our law firm for your probation violation defense in Burlington County and surrounding areas in New Jersey today. We offer free consultations online and by calling (609)-850-8284 for live help with your particular VOP case.