Was that Search Legal in NJ?
Criminal Defense Lawyer Discusses Legal vs. Illegal Searches in Burlington, NJ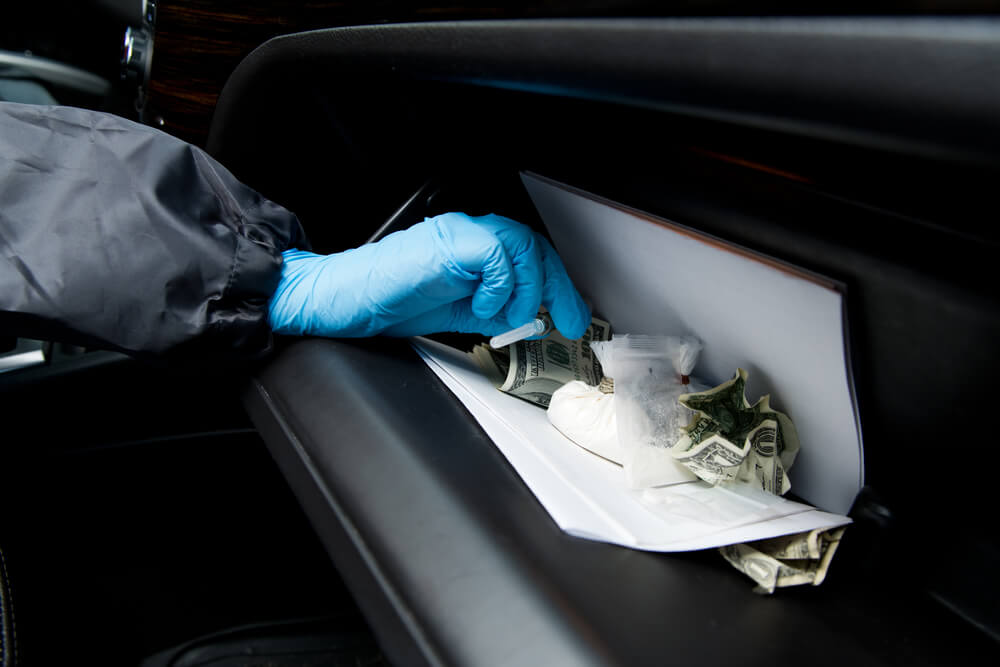 A police patrol vehicle flashes its lights behind you to pull over. After handing over your license, registration, and proof of insurance, the officer asks you to step outside the vehicle. Before the encounter ends, the police search your car and then search you after finding cocaine in your car. After arrest and release, you wonder if the police search was legal. Asking an experienced criminal defense lawyer to evaluate your circumstances, the evidence intended to be used against you, and how that evidence was found, you are more likely to find out the answer to your question. When determining whether a search was performed in violation of your rights, it is essential to know what happened from the moment before the flashing lights to your release from jail. Contact our office in Burlington County at 609-850-8284 to talk through your case in a free consultation. For the time being, let's explore the legality of search and seizure in NJ criminal law.
What are the Rules about Searching in New Jersey?
The United States and New Jersey constitutions safeguard people against unreasonable searches and seizures. New Jersey law requires that the state, including the government and its agents, such as law enforcement, obtain a search warrant upon sworn testimony attesting to a probable cause belief that criminal activity is afoot or evidenced at a specific place. The warrant must specify the details of what the police will be searching. Without a valid warrant, signed by a judge or magistrate, the police may not invade an individual's home or vehicle, where one would expect privacy. Thus, the law protects people from body frisks and vehicle searches when they walk down the street or drive to work. People have expectations that items they carry on their person and in their car are their private business. That said, there's more to know about search and seizure law, which often paves the way for criminal and DWI charges.
Are there Exceptions?
There are exceptions. Importantly, an officer may not search a vehicle, home, or business without a warrant upon arresting an individual unless the arrestee consents to the search or another exception exists. Here are some important ones.
Sobriety Checkpoints
Police may not randomly stop people in their cars or on the street to look for a crime. The exception is a properly organized and executed sobriety checkpoint, where the police stop vehicles to deter drunk or high driving. The police have no probable cause or a warrant to stop vehicles, but evidence that the checkpoint location is typically overrun with drunk drivers justifies the checkpoint. As long as the police follow the rules in setting it up and conducting it, the DWI checkpoint is an exception to the warrant requirement. In addition, the police may stop a vehicle or pat-down search an individual for weapons if they witness a crime underway. Obviously, there would be no time to go to court for a warrant in those circumstances.
Search Upon Arrest
Another common exception is searching upon arrest and booking at the police station or courthouse. That rationale for such a search is safety and protection, the safety of the officers, and the security of the arrestee's personal property. An arresting officer may search the person's purse, clothing, and anything contained in the clothing, such as wallets and cigarette boxes, but only at arrest. Anything illegal found in such a search may add criminal charges to the criminal complaint against the arrestee. Thus, if the arresting officer finds drugs or guns, the defendant faces those charges, such as heroin possession, drug paraphernalia possession, or gun possession charges in addition to the charge supporting arrest, such as their first DWI. No matter why or when the arrest occurs, after a traffic violation or domestic violence incident, the search following arrest may bring additional charges but only if the arrest was lawful.
Plain View
Warrantless vehicle searches must fall under one of the enumerated warrant exceptions. In addition to a warrantless search after arrest, one exception for searching a vehicle is criminal evidence in plain view. Thus, an officer who sees a bottle of unmarked pills clearly in sight in the car, may search the car without a warrant.
Protective Sweep
In addition, the protective sweep exception allows an officer to search a person, home, or vehicle to ensure their safety.
Community Caretaking
The community caretaking exception refers to an officer's non-criminal duties like helping people. So, an officer who enters a car with someone having a heart attack at the wheel can enter the vehicle without a warrant.
Can an Unlawful Search be Used to Help my Case in Mount Holly NJ?
Police officers commonly search homes or businesses under arrest warrants and vehicles after consent or other exceptions. Traffic stops for driving under the influence of drugs or alcohol typically end with an arrest and search, pursuant to arrest and inventory taking. Whether arrests are legal, however, depends on the circumstances. Even a drunk driver who blows a blood alcohol concentration (BAC) reading over the legal limit might escape prosecution if the initial police stop was illegal. The legality of a search is fact sensitive, meaning each case is distinct from other cases.
Moreover, unlawful arrests may result from illegal detentions, such as those in which the police pull over a motor vehicle based on discriminatory profiling or for no reason. If the police justification for the detention is unlawful, the arrest is illegal, and the resulting warrantless search and seizure of any incriminating evidence is also unlawful. That means the seized criminal evidence is subject to a motion to exclude unlawfully obtained evidence. As such, the prosecutor may not use the evidence to support the charges at a defendant's trial. For instance, the weapons or controlled dangerous substances (CDS) seized after arrest may not be used as evidence of crimes if a judge agrees the illegally seized evidence should be suppressed. However, even an arrest by warrant may be unlawful if the arrest warrant is defective.
Get a Criminal Attorney to Review Your Case for Search and Seizure Defenses in Mount Laurel and Burlington County, NJ
When a knowledgeable criminal attorney reviews your case and finds the police pulled you over for an invalid reason or searched your vehicle without a valid warrant or an exception to a search warrant, you may have valid defenses and grounds to dismiss your case or get the charges reduced to minor infractions. Alternatively, a good lawyer can file and successfully carry out a motion to exclude evidence seized after an arrest that should never have taken place. When it comes to the serious criminal consequences of being charged with a crime after a search, you may not know that your search and seizure case was unlawful unless you speak to a criminal defense lawyer with many years of experience reviewing these matters.
Speak to a criminal defense lawyer regarding your search and seizure questions and potential defense options by contacting our office today at 609-850-8284. We offer free consultations are dedicated representation to clients charged in Bulrington County towns such as Cinnaminson, Delran, Medford, Bordentown, Mount Holly, Florence, Riverside. Get in touch with us now for help defending your case.