What to Know if You Face a DUI at the Holidays in NJ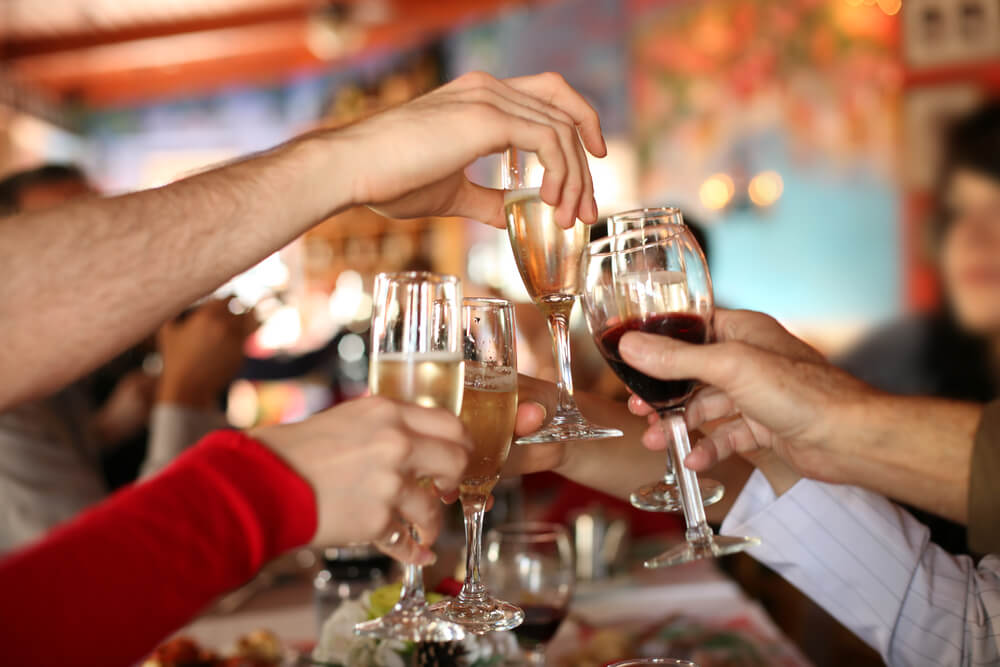 Holiday seasons are notorious for celebration and good cheer, though not for everyone. Some people will end up in the back of a police car or in jail for driving while under the influence (DWI). Those who drink and drive or drive after taking controlled dangerous substances have more to worry about this holiday since New Jersey police will be out in droves to pull over impaired drivers. The Attorney General's office and the Division of Highway Traffic Safety expanded policing for a massive drunk driving deterrence campaign.
Additional DWI Patrols and Enforcement Around the Holidays in New Jersey
In rolling out the Drive Sober or Get Pulled Over Year End Holiday Campaign, Attorney General Matthew Platkin aims to increase police presence by granting funds to about 100 police departments, including those in Burlington Township, Evesham, Mount Laurel, and Pemberton, which received between $8,750.00 and $10,500.00 each toward that effort. With over $600,000.00 in grant funds, the Attorney General's Office expects more sobriety checkpoints and patrol cars (saturation patrols) on the roads to lower the number of impaired drivers that swarm around the holidays. The campaign yielded 604 DUI arrests last year.
Drunk Driving Enforcement Tactics to Know About during the Holiday Season in NJ
The campaign is one of the nation's efforts to bring impaired driving and its consequences into the spotlight. Drunk or drugged driving is seen as a dangerous practice that can lead to accidents. The National Highway Traffic Safety Administration (NHTSA) reports that drunk drivers are responsible for one-third of the 11,654 fatalities from car crashes in 2020. In New Jersey, 125 of 697 fatal accident victims died from drunk driving collisions. And the higher numbers of impaired drivers correlate to more car crashes in December. The campaign aims to make the streets safer during this family celebration season. It ends on the first of the year 2023.
The campaign further promises to come down hard on impaired drivers during the holiday season. With increased police presence, drivers should be aware that they are more likely to get caught driving while under the influence of holiday spirits, leaving office parties, or family gatherings. Law enforcement often detects impaired drivers after traffic violations, like swerving, speeding, or other moving violations. Officers may smell alcohol or notice signs of intoxication once they reach the driver's open car window. Symptoms they look for include the driver's coordination in delivering driver's license, registration, and insurance verification. A driver's eyes may be bloodshot, and their speech slurred. To confirm, an officer may ask the driver to perform field sobriety tests.
Police may also find drunk drivers observing patrons leaving bars or at sobriety checkpoints. Valid sobriety checkpoints that are authorized, planned, and executed according to police protocol, may be instrumental in locating impaired drivers or scaring them off the streets. Sobriety checkpoints are typically well-lit, prominent, and advertised in advance. They target specific areas historically frequented by drunk or drugged drivers. Like getting pulled over for a traffic violation, a driver stopped at a sobriety checkpoint undergoes police observation and scrutiny for signs of impairment.
How Police Detect Driving under the Influence in Winter Months in NJ
If evident, the officer can require a series of field sobriety tests at a potential DWI stop. If arrested and brought to the police station, a breath test that yields a reading over .08% blood alcohol concentration (BAC) or a refusal to take the breathalyzer test can result in severe penalties. While an individual may technically refuse a field sobriety test, they may not refuse a breathalyzer test without violating the law in New Jersey. The penalties for refusing a breathalyzer test are as harsh the penalties for a DUI or DWI. Both refusals and DUI/DWI convictions result can in high fines, fees, surcharges, possible jail time, and driving restrictions through license suspension and/or ignition interlock devices.
What You Face for a DWI Conviction at the Holidays in New Jersey
DWI/DUI penalties in New Jersey differ depending on each situation. For example, a driver's conviction history, BAC, or manner of conviction may raise or lower the standard first-time penalties. Those with multiple drunk or drugged driving convictions pay higher fees, spend more time with an Ignition Interlock Device (IID), and are more likely to serve time in jail. First-time DUI offenders with a BAC of 0.10% to 0.15% and above also pay higher fines and face more serious consequences than those with a BAC between 0.08% and 0.10%. In addition, a DUI defendant cannot obtain a plea agreement for a lesser charge or penalty.
Beyond the judicial penalties, drunk or drugged driving convictions may affect an individual's job, housing, and schooling prospects. And a DUI/DWI conviction may mean losing a current job that requires driving or a clean driving record. Moreover, driving impaired and getting involved in an accident worsens the driver's plight. Not only do they suffer the consequences of DUI penalties, but a DWI and car accident may also result in an assault by auto charge, which is a third or fourth degree indictable crime, depending on the degree of injuries sustained by other drivers and passengers. Fourth degree convictions may result in up to 18 months in prison, while third degree crimes carry up to five years in prison. And if someone dies, the charges may rise to vehicular manslaughter or strict liability vehicular homicide, resulting in serious felony convictions with up to 20 years of imprisonment attached based on the specific charge and degree.
Need to Talk to a Lawyer about a DWI Over the Holidays in Mount Laurel NJ
The season's anti-drunk driving campaign seeks to lower injuries and fatalities associated with impaired operation of a motor vehicle. However, overzealous law enforcement may run roughshod over driver constitutional rights. If the police detained you for an invalid reason, they might have violated your constitutional rights with an unlawful stop, arrest, search, and charges for a DUI. Moreover, the police must conduct field sobriety and breathalyzer tests according to the strict protocol or risk tainting the results used to prosecute you. In these situations, our seasoned DWI lawyers can often argue to suppress the evidence, meaning it can no longer be used in court.
To protect your rights and possibly defeat a DUI charge, you can count on a drunk driving defense attorney at our Burlington County defense firm to challenge the prosecution's evidence and advise you about your top defense. Call experienced DWI lawyer William C. Fay for help handling your driving while intoxicated or driving under the influence of drugs charges anywhere in Burlington County, including if you have been arrested in Burlington Township, Evesham, Mount Holly, Pemberton, Riverside, Delanco, or another town.
Additional Information: