When Commercial Drivers Get Charged with DWI in New Jersey
What Happens when You Have a Commercial Driver's License (CDL) and Get Arrested for DUI in NJ?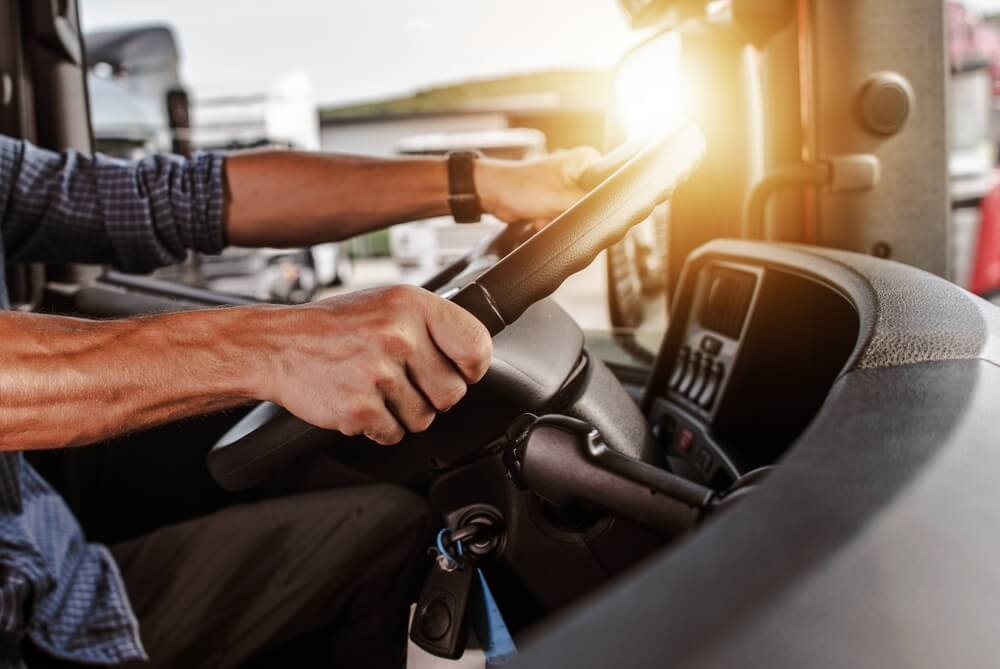 Drinking and driving in New Jersey can jeopardize your driving privileges and, in some cases, your career. New Jersey law severely punishes those convicted of driving while intoxicated (DWI), but the penalties are even harsher when you are a commercial driver. Those driving with a CDL bear substantial public responsibility for road safety so a DWI can lead to mandatory license suspension, among other penalties.
Types of Commercial Driver's Licenses
The process of getting a CDL is more involved than for a non-commercial license. The type of CDL class depends on vehicle weight or towed vehicle weight. So, for example, most tractor-trailers and truck and trailer combinations or flatbeds are Class A CDLs. Buses, trucks, and dump trucks are heavier, so they qualify as Class B CDL, while a Class C CDL is for large passenger vehicles and HAZMAT (hazardous materials) vehicles. Specific endorsements allow the commercial driver to drive certain vehicles or perform particular jobs, like transporting dangerous materials.
Process of Obtaining a CDL
Obtaining the CDL requires being 18 years old or 21 for cross-state driving, able to read and write English, and being a New Jersey resident and a United States citizen. It also requires extensive knowledge to pass the written test to get a permit and pass the driving portion of the test. A driver must also submit to alcohol, drug testing, and a medical examination. Further, CDL licensees must be in good health, with vision, hearing, blood pressure, and health testing to prove that they can operate a commercial vehicle safely. Those with health problems that interfere with driving, such as insulin dependence or epilepsy, are disqualified, as are those with serious traffic violations.
Legal Limit of Intoxication for Commercial Drivers in New Jersey
While the basic driver's license holder must not have a blood alcohol concentration (BAC) of .08% or higher while operating a vehicle or face DWI charges, a CDL holder can get a DWI with a BAC of .04% or higher while driving a commercial vehicle. Very little alcohol in a driver's system can have serious repercussions.
Penalties for Commercial Drivers License (CDL) Holders Facing DWI Conviction in NJ
CDL holders face the same penalties as a basic license holder for a DWI, with the addition of an automatic license suspension for a year for a first-time DWI conviction. New Jersey suspends the CDL and the driver's regular license for the time required by law, which depends on the BAC and driver history. And if a CDL holder gets a DWI in their non-commercial vehicle, their CDL is suspended for a year. A prior DWI leads to a CDL lifetime forfeiture and a two-year suspension of their non-commercial license.
Losing a CDL can be a devastating loss of income for those whose career is driving commercial vehicles. But a DWI not only removes a driver's source of income; they may also suffer the same penalties as those with a basic license. For a first offense, a commercial driver can lose their CDL for a year, their basic driver's license for the time they take to install an ignition interlock device (IID), and face up to $400.00 in fines, up to two days in an intoxicated driver resource center (IDRC), a three-year insurance surcharge of $1,000.00 a year, and up to 30 days in jail. However, the penalties depend on the BAC level. The higher the BAC, the worse the penalties. For instance, your IID must be installed for longer if you are convicted of a first DUI offense and your blood alcohol concentration is higher.
For a second DWI offense, the driver loses their CDL permanently on top of the one to two-year primary driver's license suspension, driving with an IID for a more extended period beginning after the license suspension, higher fines, insurance surcharges, up to 90 days in jail and 30 days community service.
What Offenses Disqualify You from Getting a Trucking License in New Jersey
Those wishing to hold or currently hold a CDL may not qualify for getting or maintaining a CDL for other reasons. The Motor Vehicle Commission (MVC) can disqualify those who are imminent hazards on the road from holding a CDL. Depending on the disqualification, the disqualification may be for ten years or a lifetime. For instance, a driver in a commercial vehicle who commits the crime of manufacturing, distributing, or dispensing drugs can face a lifetime ban from holding a CDL. The public policy is clear for those who drive commercially that safety, sobriety, and lawfulness are paramount.
Other disqualifications include significant offenses, such as a DWI conviction, drugged driving, exceeding the BAC limit while driving a commercial vehicle, and refusing to take a breathalyzer test when stopped by police. Also, excessive speeding (15 MPH over the limit), reckless driving, tailgating, illegal traffic lane changes, failing to stop at a railroad crossing, driving a commercial vehicle without a CDL or the proper endorsement, or other traffic violations connected to a fatal accident can result in disqualification. And a prior DWI conviction from another state may disqualify a driver from obtaining a CDL temporarily or permanently.
Evesham NJ Commercial Driver DWI Defense Lawyer
A skilled DWI defense attorney at Proetta, Oliver, & Fay can help you in many ways when you face DWI charges as a commercial driver. For instance, if your BAC reading was .04% or above when stopped by the police, you may have viable defenses to a DWI breathalyzer test or testing process. Police officers who wait too long or fail to calibrate the Alcotest device properly may not be able to confirm that the breath test recorded an accurate reading. The device also needs to be appropriately maintained and, therefore, may yield inaccurate results if it has not.
Our DWI lawyers defend commercial drivers who find themselves arrested for DUI in towns such as Bordentown, Florence, Riverside, Pemberton, Mount Holly, Mount Laurel, Evesham Township, Lumberton, and throughout Burlington County. With our experience, our DWI defense attorneys can review your case and pinpoint the possible defense approaches that we can use to ensure you do not lose your CDL temporarily or permanently. Contact us by sending a message or calling 609-850-8284 Talk to a DWI lawyer about protecting your commercial driver's license in the face of a DWI in New Jersey today.