Can You Appeal Your Megan's Law Tier in New Jersey?
Megan's Law Tier Designation Appeal Lawyers in Burlington County
Our firm can help with reviewing the tiering decision in your Megan's Law case and appealing your tier classification to reduce it in Southern New Jersey.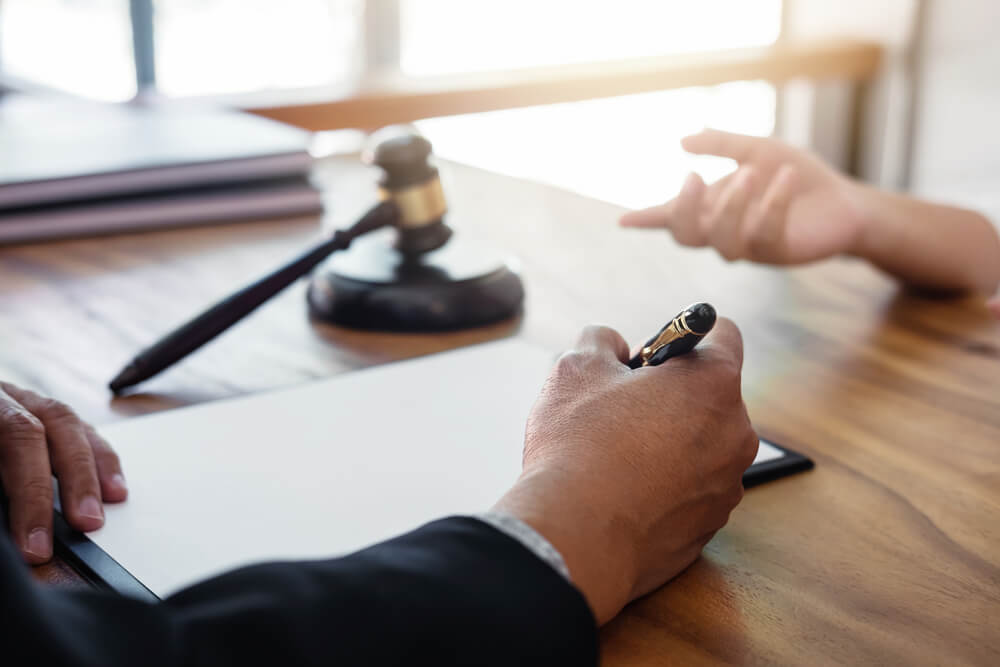 After the rape and murder of Megan Kanka, then a seven year old girl who lived across the street from a convicted sex offender, the New Jersey legislature enacted Megan's law (N.J.S.A. 2C:7-2) in 1994. The law requires specific offenders convicted of sex crimes to register with local law enforcement. Law enforcement adds sex offenders to the New Jersey Sex Offender Internet Registry that publicizes information about specific offenders to inform their communities of a sex offender's presence. The law requires certain sex offenders to notify their community, including nearby schools, of their sex offender status to arm the public with knowledge. The Kankas did not know their neighbor was a sex offender. 
Under N.J.S.A. 2C:7-2, anyone with a conviction, juvenile delinquency adjudication, or adjudicated not guilty by reason of insanity for aggravated sexual assault, aggravated criminal sexual contact, criminal restraint, criminal sexual contact with a minor, endangering the welfare of a child, false imprisonment of a minor, luring, kidnapping, promoting prostitution, and sexual assault must register. A sex offender on probation or parole or otherwise released from prison to complete a program must register upon placement on probation, parole, or release. This is when the offender's tier classification becomes an integral part of their future, and often, a major hindrance to their life.
If you are interested in appealing the tier you were placed in for the purposes of Megan's Law in New Jersey, contact our experienced Megan's Law tier appeal attorneys for a free consultation regarding your case. With decades of combined experience, the lawyers at our firm are fully prepared to provide the insight and compelling arguments needed to support your successful tier appeal. We assist clients with sex offense cases and related issues like Megan's Law in Burlington County, Camden County, Gloucester County, and throughout Southern New Jersey. Speak with a lawyer about your potential tier appeal today by calling (609) 850-8284.
What are the Tiers of Megan's Law in New Jersey?
New Jersey does not consider all sex offenders alike, and their treatment under Megan's law depends on a Registrant Risk Assessment (RRAS) that classifies the individual as a Tier 1, 2, or 3 offender, Tier 3 being the riskiest to the community.
What do the Different Tiers of Sex Offenders Mean in NJ?
The tiers break down into low, moderate, and high risk. An RRAS that results in 0 to 36 points is low risk, tier 1. Tier 2 ranks from a score of 37 to 73 points, and tier 3 is the highest rank at 74 points and above. The higher the tier, the more detailed the notice to the community. For example, an aggravated sexual assault conviction may add more points to the final score than a criminal sexual contact conviction since the former is a higher grade-level crime than the latter. However, the court considers the RRAS, among other factors, to assess risk to the community.
How is Your Megan's Law Tier Determined in New Jersey?
The county prosecutor's office classifies offenders from a checklist of factors, such as the severity of the crime, the offender's rehabilitation history, substance abuse problems, employment, community contacts, education, residential support, and other criteria. Checked boxes corresponding to 13 categories add up to a score determining the tier and, consequently, the notice requirements to the public.
The 13 categories are broken down further by details, such as the severity of the crime based on the degree of force, degree of force, and age of the victim. The offense history includes the number of prior offenses, the time between offenses, the victim's relation to the offender, how long the offensive behavior lasted, and a history of other antisocial acts. In addition, the checklist investigates whether the registrant has had treatment since the last offense occurred and how well they responded to treatment. All factors add up to a portrait of one who is a likely or unlikely risk to re-offend.
Why is Your Tier for a Sex Offense Important in NJ?
Once a court determines an offender's risk level, the offender must provide the appropriate details to law enforcement upon registering. Importantly, you have 14 days from receiving notification of your tier within which to object to the classification. Absent a successful challenge or court determination that a Tier 2 offender is a Tier 1 for notification purposes, all Tier 2 and 3 offenders must provide their name, fingerprints, social security number, age, race, sex, birth date, height, weight, hair color, eye color, residence address, employment, school, including any changes to their address, work, or schooling for as long as they are on the Registry. They may also have to provide a photo, vehicle license plate number, and conviction details.
A court may also place other restrictions on the individual required to register in addition to registration. For example, a conviction for kidnapping, aggravated sexual assault, or endangering the welfare of a child may come with community supervision for life. That means computer restrictions or other Internet access and travel restrictions. It may also mean parole officer visits to the person's home. However, like the tier designation, community supervision may be appealed or modified. Since registration is lifelong unless you successfully motion the court to end the registration requirements after 15 years of no additional offenses, you must continue to follow the registration and reporting requirements.
In addition, the consequences of non-registration are regrettable. Failing to register under Megan's law is a fourth degree crime, punishable by a maximum of 18 months in prison and a $10,000.00 fine.
Can I Appeal my Tier Classification for Megan's Law in Southern New Jersey?
Should you wish to challenge your tier designation, your have 14 days to file an appeal notice. At the appeal hearing in the superior court, your attorney can argue a series of written objections to the classification, notification irregularities, or other objections that may be applicable to your case. In order to successfully contest or lower your tier designation, you must prove that the classification is incorrect, given the circumstances or errors of the prosecutor's office. For example, a registrant may challenge the RRAS score as inaccurate or miscalculated. They may also argue that their convictions do not require them to register or that the notice requirements are disproportionate to the circumstances of their case.
Since a judge determines tier classifications considering the RRAS and other factors, there is room for an argument on appeal. However, having a thorough and complete knowledge of the tier designation basis and the tendency of the judge to consider an appeal and not merely rubber stamp the prosecutor's assessment is a plus. Also, convincing a judge that the notification requirement is unfair or excessive and drawing on past successful challenges to improve the chances of a successful appeal are also advantageous.
Talk to our Megan's Law Tier Designation Appeal Lawyers in Evesham NJ
If your registration as a sex offender rests on an inaccurate or unfair risk assessment, our attorneys at Proetta, Oliver, & Fay can assist you with successfully appealing your tier classification in New Jersey. We can thoroughly review your case, know which facts to highlight to a judge, and potentially use information about you that the judge does not know. Our skillful lawyers aim to assure the judge of your safety in the community and to help ensure that your notification requirements do not prevent you from being a productive, self-sufficient community resident. Contact us to discuss the details of your tiering for sex offender registration and how our talented attorneys can present your best case for a lower tier. Call our office today at (609) 850-8284.