Do I Need to Worry about Child Custody Issues Due to Criminal Charges in NJ?
Potential Custody Outcomes for Parents who Get Charged with Crimes in New Jersey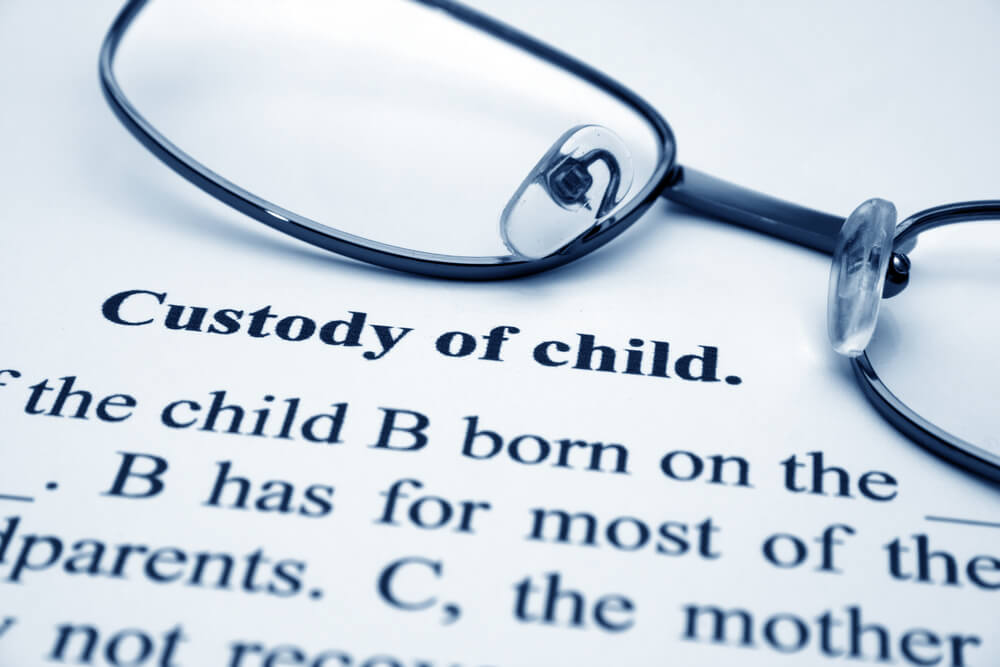 You bring children into the world, thinking you want the best for them and will do whatever it takes to fulfill that desire, but life sometimes turns out differently than you envision. Child custody is a significant issue when you split up with your children's mother or father. Be advised that when you cannot agree on child custody and visitation, a judge will decide for you. That decision will be the law governing your parenting time, obligations, and restrictions.
When a family law judge decides custody, they start with the assumption that it is in the child's best interests to have ample time with both parents. Thus, they may begin with an equal sharing time, only revising that equal sharing time with reason. A criminal record is one cause for reducing a parent's custodial time or modifying it with protections for the child. The court's priority is ensuring a child's safety, so a criminal record may suggest a parent endangers their child's safety. However, a criminal record does not always mean a parent is unsafe and unfit for joint custody.
When Making Custody Decisions, What is the Role of Criminal Offenses in NJ?
Much depends on the offense or offenses committed, the entire criminal history, the sentence for the violation, the victims, and how long ago the offense or offenses occurred. For example, a court may not allow joint custody to a parent with multiple drunk or drugged driving convictions that involved injury accidents, for fear the child may be a victim of a future drunk driving incident. And yet, a history of driving while intoxicated offenses that occurred 20 years prior may not play a significant role in a judge's custody decision.
Even with more recent charges involving drunk driving, a court can allow the parent with the criminal history visitation with restrictions on driving with the child or children. A court may further order the parents to take steps to become eligible for more parenting time or more freedom during visitation. A judge may allow a parent to prove their intention to safely parent their children by entering a rehabilitation center, taking random drug and alcohol tests, or both. In other words, a parent can earn the court's trust to increase custodial rights.  
Spectrum of Severity for Criminal Charges in Child Custody Cases
Of course, certain crimes may be more challenging to convince a judge that the child's best interests are with the parent whose criminal history includes domestic violence and child endangerment. These offenses may be more challenging to overcome and convince a judge to order joint custody. In this scenario, the child or children are the victims of the parent's crime. The likelihood of harm to a child is higher than that of a victim, like a store owner in a shoplifting incident. However, stealing another person's car may give the judge pause about the sanctity of the law in a parent's eyes, which may spill over to the custody question of what is in the best interests of a child. And some criminal convictions require the court to deny a parent custody, such as sexual assault or sexual assault resulting in a child's birth (NJSA 9:2-4.1).
Violent and substance abuse-related crimes typically threaten an individual's child custody rights more than other crimes. As such, sex crimes, domestic violence, child pornography, and assault may show a propensity to violence or corruption of minors, and, therefore, a potential threat to a child's safety.
What Happens to Custody if a Parent Has a Long Criminal Record in NJ?
Even in circumstances that would not affect children, a court could deny a parent child custody rights when their criminal history shows repeated crimes, like shoplifting, theft, or receiving stolen property. A parent with a long criminal history may end up arrested and jailed for their subsequent offense, which may not necessarily be on a day when the children are with the other parent. A court could foresee such an outcome and deny custody to a parent with numerous criminal convictions.
A court may consider the tendency to commit crimes as evidence that the parent flouts the law, and, therefore, may disobey child custody orders. Moreover, a parent in custody may require a child custody order modification, giving sole custody to the non-incarcerated parent when a child order exists with both parents sharing child custody.
Changes in Custody Arrangements After Criminal Convictions in New Jersey
Regardless of the crime, the court focuses on the child's best interests, including health, safety, and welfare, which includes stability and security, so a child may grow to reach their potential and thrive. In determining whether a parent should enjoy shared custody, limited custody, or no parental rights, a judge may rely on parental evaluations by a mental health professional. An assessment for a custody dispute may involve a mental health professional interviewing the family members or running psychological tests, such as the DSM-5, to assess a parent's mental health and fitness to be a parent. The evaluator can recommend a parent's fitness for full, partial, or limited custody. Since circumstances change, child custody orders can change to reflect the developments in your personal life and potentially negative ramifications of criminal or DWI convictions.
Talk to a Skilled Evesham Criminal Defense Attorney to Defend Your Criminal Record and Your Custody
While the deck may seem stacked against you when you have a pending criminal case in a child custody matter, you do have options to show a judge that you are a fit parent. Since the starting point is the best interests of a child in maintaining relationships with both parents, you need a strong criminal defense attorney to challenge the case against you and if possible, get the criminal charges you're facing dismissed. Otherwise, it may be much more difficult to show the judge in your custody case that your record does not reflect your ability and desire to parent your children safely and stably.
Child custody matters rest on evidence the judge examines on various levels, not just on a criminal history. However, a parent without a criminal charge on their record has a much better chance of showing a judge how their physical, mental, and emotional profile should factor into a favorable decision on custody and visitation. For this reason, it is incumbent upon you to consult with a criminal defense lawyer as soon as possible if you have been arrested or are facing criminal charges in Burlington County, New Jersey, such as Pemberton, Cinnaminson, Mount Holly, Mount Laurel, Bordentown, Delanco, Riverside, Palmyra, Springfield, and Lumberton. Get in touch with the criminal defense attorneys at Proetta, Oliver, & Fay at our office in Evesham Township to discuss your case and your defense in a free consultation. Contact us at 609-850-8284 today.