Veterans Diversion Program in NJ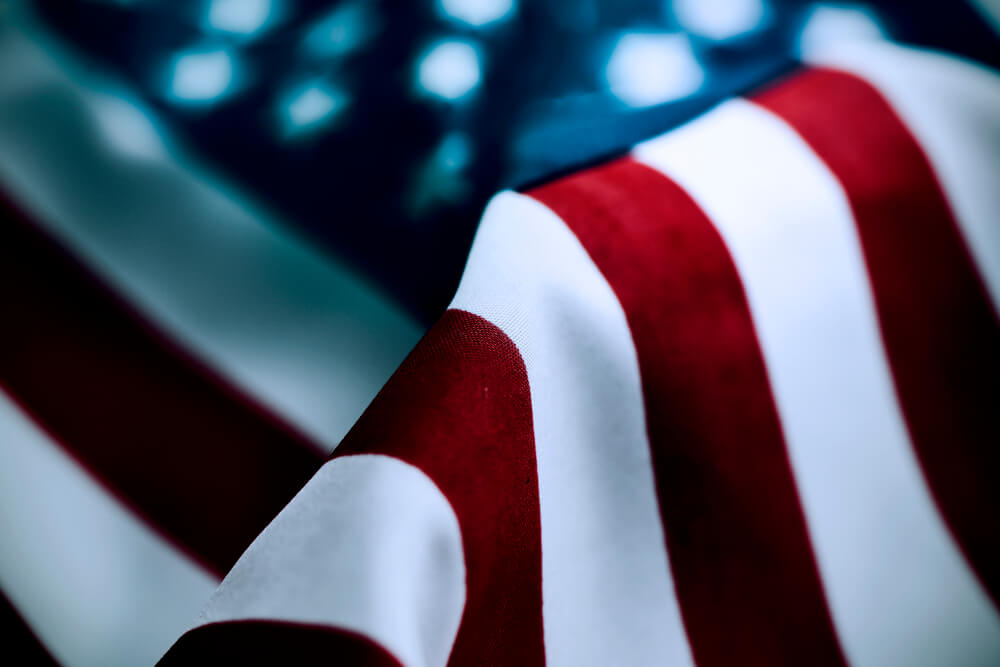 As a veteran, you gave to your country at the expense of your physical, emotional, and mental wellbeing. Considering such a huge sacrifice, many states have rehabilitative programs for veterans and active service members who end up in the criminal justice system and New Jersey is no exception. The Veterans Diversion Program in Burlington County is the latest of several programs around the state that offer rehabilitative services in lieu of jail or prison to those who served or are serving in the military. You may wish to consult an attorney about your potential eligibility for the program and what it offers if you get in. We encourage you to call our criminal defense lawyers at Proetta, Oliver, & Fay if you need assistance with a criminal case and are wondering about the Veterans Diversion Program. Read on to learn about this newly available resource to those who are serving or previously served in the armed forces and have been charged with criminal offenses in Burlington County, New Jersey and contact us at 609-850-8284 to discuss your eligibility.
How the NJ Veterans Diversion Program Works
In May of 2017, then Governor Chris Christie and the state enacted New Jersey's Veterans Diversion Program (P.L. 2017, c.042), the result of joint efforts by state senators, veterans' groups, and the New Jersey State Bar Association's military branch. The program offers former and current service members counseling, rehabilitative and other resources for criminal behavior arising from the mental health issues that their military experience caused. Veterans and active-duty members can access services for medical needs, counseling, drug and alcohol recovery, employment, and VA benefits through the program. Each county offering the program directs qualified candidates to resources available through the federal, state, and local governments, such as the U.S. Department of Veterans Affairs (VA).
Typical mental health issues, like post-traumatic stress disorder, depression, anxiety, and bipolar disorder, place current and former military members at risk for drug and alcohol abuse. Substance addiction can lead to criminal behavior, including illegal drug possession like possession of cocaine or prescription drug possession, shoplifting, prescription forgery, theft, and prescription fraud. Rather than prosecuting and incarcerating armed services members, the Veterans Diversion Program offers these members tools with which to turn their lives around.
Do I Qualify for the Veterans Diversion Program in New Jersey?
To qualify for the program, you must be an active duty or a former service member in good standing. You do not qualify with a dishonorable discharge. So, when a police officer accuses you of criminal violations, your proven identity as a veteran or active-duty military may initiate entry into the program if your mental health contributed to violating the law. Upon applying for the program, an individual charged with a criminal offense may present documentary proof of military service, such as a Common Access Card, or official discharge papers or ID card. Thus, military status and a mental health diagnosis or condition are the two entry level steps to the Veterans Diversion Program.
However, a self-proclaimed diagnosis is not enough. The mental health issue must be one recognized in official psychiatric diagnostic sources, such as the American Psychiatric Diagnostic and Statistical Manual of Mental Health Disorders, known as the DSM. When one of the recognized disorders in the DSM is your diagnosis or suspected diagnosis, you may satisfy one leg of the two-part qualification criteria. So, an existing diagnosis of PTSD or Schizophrenia, for example, satisfies the mental illness prerequisite.
A qualifying candidate must then meet the approval of the county prosecutor's office. So if you are facing criminal charges in Burlington County towns like Cinnaminson, Moorestown, Mount Laurel, Florence, Burlington Township, Pemberton, Willingboro, Medford, or Delran, then you need approval from the Burlington County Prosecutor.
Key Considerations for Applicants to the NJ Veterans Diversion Program
They accept or reject candidates based on the candidate's profile as a successful candidate likely to complete the program. Factors to consider include the individual's criminal history, the nature of the current offense (non-violent), the victim's condition, the mental illness connection to the offense, public safety, and the likelihood of the candidate's success in the program, given their nature and circumstances.
Thus, a veteran who assaulted someone with a weapon while drunk may not be accepted, given the violent offense, especially if the victim suffers permanent injury after the incident. But the Prosecutor ultimately determines who gets into the program. A person charged with a non-violent, low-level crime or disorderly persons offense for petty theft or disorderly conduct is more likely to get in than one with a second or first degree criminal charge. However, the candidate may discuss their offense or offenses with the Prosecutor before a final decision. A criminal defense attorney can advocate for their client's diversion to the program at any time before a final disposition of the criminal case.
When Can You Use the Veterans Diversion Option in a Criminal Case in Mount Holly NJ?
If accepted, a veteran or active member enters the program before or after the state files criminal charges. For example, the arresting officer asks an individual whether they claim military status and decides to refer them to the program upon consulting the Prosecutor rather than file a complaint. This scenario applies when a non-violent offense occurs and other factors exist. For example, the crime does not involve restitution, threats of violence, a restraining order violation, or a non-consenting victim. However, once the police file a complaint, the applicant must move quickly. They should apply before the first court hearing or within a week after the hearing. Unique to this program, an eligible candidate may enter the program multiple times.
If you get into the Veterans Diversion Program, What is Involved?
Once in the program, the successful applicant must complete the program terms the Prosecutor laid out as a condition of admission to graduate. Non-compliance warrants termination from the program, but help is available to bolster the earnest individual to complete the program or turn their life around. Each participant gets a mentor who is a veteran or active member of the armed services trained to support and guide the diverted individual through the program. And the supervised treatment program can take one to two years, after which the Prosecutor dismisses the charges.
Proetta, Oliver & Fay is Prepared to Help with Your Veterans Diversion Program Case in Burlington County
With the momentum for the Veterans Diversion Program increasing around the state, you should speak to a criminal defense lawyer if you are a veteran or active service member facing criminal charges. When hoping for entrance into the veterans diversion program to resolve your case, your chances of entering the program are higher with an experienced criminal defense lawyer guiding you. Since your application is essential to the Prosecutor's decision, you want to present yourself as a candidate most likely to succeed. Contact our Burlington County criminal defense attorneys familiar with the Veterans Diversion Program to help you with your case. We can represent you and help you apply for the program. Our attorneys can assist you with putting together a convincing application, including references from supportive family and friends who know you, and explain your situation to the Prosecutor regarding any adverse history. For more information on your charges and if the Veterans Diversion Program serves as a good option for your case, call 609-850-8284.