Defining the Scope of Internet Sex Crimes and Punishments in New Jersey
There are Multiple Charges You May Face for Cybersex Crimes in NJ, and Harsh Penalties Such as Imprisonment and Possible Sex Offender Registration if Convicted.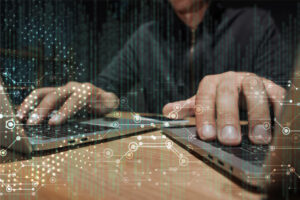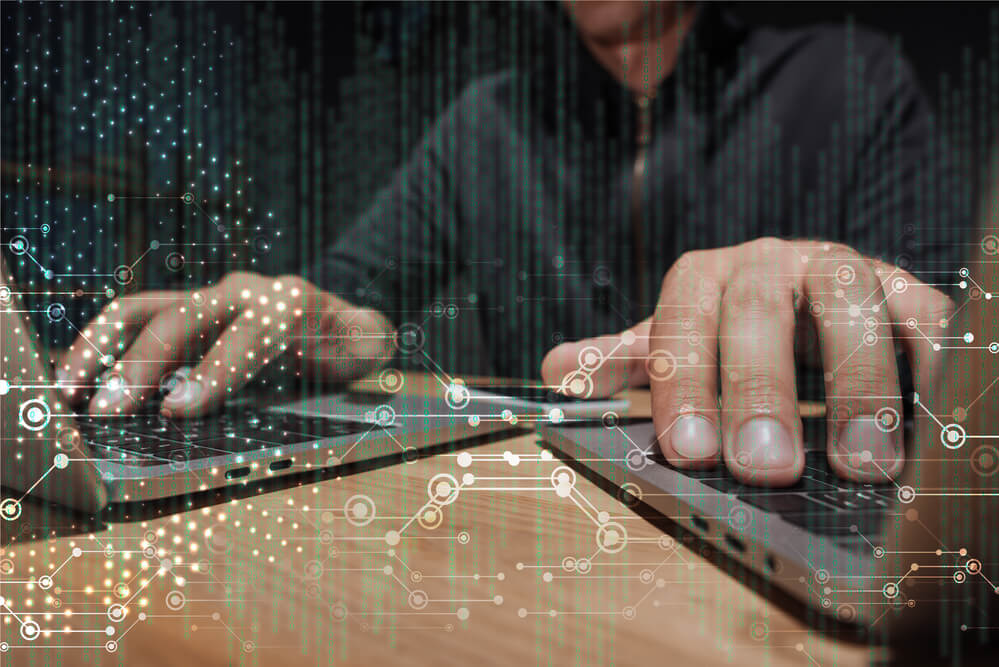 Sex crime accusations in New Jersey can result in a nightmare for those accused. Should the person charged plead guilty or stand trial and lose, a conviction may mean a lengthy sentence inside and outside of prison walls. With Megan's Law sex offender registration requirements, a person convicted of a sex crime or cybersex crime may suffer for their mistake or false accusations for the rest of their life, that is, unless they have sound legal advice and experienced assistance from an experienced criminal defense attorney. Even before a conviction, judges and prosecutors do not deal lightly with sex offense defendants, so engaging a lawyer who can protect your rights as soon as possible in the process is highly advisable.
So, if you have been contacted by law enforcement regarding child pornography or other comprising content on your computer, phone, or other digital recording device, you should contact a criminal defense lawyer before speaking to an investigator, but more importantly, if you are arrested, assert your right to an attorney before you respond to law enforcement interrogations. You do not want to answer questions other than your identity, especially since you may not know what might incriminate you. Seek the assistance of a cybersex crime defense attorney first and foremost to preserve your best interests. Our defense team at Proetta, Oliver, & Fay will fight to protect your rights and your innocence against criminal allegations for any type of internet sex crime in Burlington County and Southern New Jersey, such as Evesham, Mount Laurel, Mount Holly, Burlington Township, Cinnaminson, Pemberton, Riverside, and Bordentown. Contact us 24/7 at (609) 850-8284 to talk to an attorney free of charge.
The Category of Cybersex Crimes in New Jersey
The law punishes physical and online nonconsensual sexual contact and activities meant to arouse the wrongdoer or others. Illicit sexual behaviors may occur in person or via the internet through computers, phones, tablets, or other electronic devices. Unlawful sexual conduct on the internet is a broader category often referred to as cybersex crimes. Various crimes fall under the broad category of cybersex crimes, otherwise known as internet sex offenses.
Different Sex Offenses Committed on the Internet
A subset of cybersex crimes revolving around internet child pornography includes possession and dissemination of child pornography and endangering the welfare of a child. Also, since the internet delivers content across state border lines, federal child pornography charges may also apply. Child pornography depicts sexual acts involving children in photos, film, or other media. These charges can be graded as third, second, or first degree crimes, depending on the circumstances and the specific accusations, while distribution is a second or first degree crime. Moreover, child endangerment occurs when someone uses a child to make child pornography or depicts a child engaging in sexual activities (even when it is not a child), a first degree crime.
Other cybersex crimes, like cyberstalking, luring, or enticing, are sex crimes when the harassment or stalking consists of electronic communication or contact with indecent, lewd, or obscene content intended to cause emotional injury to another or place them in fear. So, an individual who sends repeated texts with sexual content or nude photographs to an ex-lover may commit cyberstalking when the recipient feels threatened by such persistent contact.
Sexting is one form of cyberstalking, and revenge porn is another when the perpetrator threatens to harm another's reputation, relationship, or career by publicizing nude or otherwise compromising photographs or other material of the recipient. Cyberstalking is a fourth degree crime. However, it is a third degree crime if the perpetrator over 21 impersonates a minor to commit cybersex crimes against a minor. And luring or enticing a child through electronic devices to meet for criminal purposes is a second degree crime (N.J.S.A. 2C:13-6). Otherwise, it is a third degree crime when an adult is the victim.
Although it is not illegal to watch adult porn, it is in New Jersey if you watch it where others can see it, such as in your car or in another location where others can see it. Public obscenity is a fourth degree crime (N.J.S.A. 2C:34-4(b)). A New Jersey Appellate court established the rule in 2019 (State vs. Lomanto).
N.J.S.A. 2C:14-9 makes it unlawful to intentionally create or disclose photos, videos, or otherwise obtain images depicting another's intimate parts or sexual activity without the portrayed individual's consent. Creating or revealing such sexually explicit material is an invasion of privacy, punished as a third degree crime. It comes with an enhanced fine of $30,000.00 instead of the ordinary third degree fine of up to $15,000.00.
Degrees of Internet Sex Crime Charges in NJ
As you can see from the above, cybersex crimes fall on a spectrum of degrees, ranging from fourth degree to first degree, with first degree indictable crimes being the most severe level of felonies in New Jersey. Up to 18 months and a $10,000.00 fine is the maximum sentence for a fourth degree criminal conviction. A standard third degree crime is punishable by 3 to 5 years in prison and a fine up to $15,000. New Jersey punishes second degree crimes with five to ten years in prison and a maximum of $150,000.00 in fines.
The law punishes a first degree offense with 10 to 20 years of incarceration and a $200,000.00 fine maximally. However, federal law punishes a first-time creator of child pornography with 15 to 30 years in federal prison, while possession of child pornography or transporting it over state lines brings a convicted felon 5 to 20 years, and more when the material is violent or cruel or includes child abuse.
Long-Term Collateral Consequences of Cybersex Criminal Convictions in NJ
In addition to prison sentences and fines, defendants convicted of cybersex crimes must register with the New Jersey sex offender registry, a publicly accessed database of convicted sex offenders. Depending on the severity of the crime and other factors, such as their Megan's Law Tier Classification, an individual's photo, address, car information, full name, height, weight, eye, and hair color are listed. They remain on the registry and must report a change of address to local law enforcement and re-register with each new location within ten days of moving. A registered sex offender gives up their privacy to live without public awareness of their existence.
The social stigma associated with a cybersex criminal conviction can isolate those attempting to reintegrate into society. A sex offender may be shunned by their neighbors, lose their career if it involves working with children, and be restricted in housing a specific distance from schools, childcare centers, and other places where children congregate. Some terms of sentencing or parole may also ban the offender's use of the internet or computers.  
Evidence Often Used to Prove Cybersex Crime Cases in New Jersey
Since the use of the internet and computers are at the heart of cybersex crime, digital evidence is typically the primary source of evidence for a conviction. Thus, anything that exists, transmits, or receives on an electronic device, such as texts, emails, videos, internet searches, and emails, can be used to prosecute a suspected cybersex crime. This evidence can be traced to an accused's IP address, phone, computer, or social media accounts.
Charged with an Internet Sex Offense in NJ? Contact Proetta, Oliver, & Fay to Protect Your Innocence
Our talented New Jersey criminal defense firm is composed of highly experienced attorneys who understand that the prosecution must bring evidence to a jury that convinces them beyond a reasonable doubt that you committed a cybersex crime. Any doubts that the child pornography on your computer is child pornography or material that you knew existed may lead to a not-guilty verdict. Since many cybersex criminal cases rely on circumstantial evidence, our talented lawyers can investigate and if possible, question the certainty of such evidence as satisfying the state's burden of proof.
Moreover, if any evidence the police acquired after surveilling your electronic devices was obtained illegally due to an improper search and seizure, our attorneys may object to such evidence being used against you. If you have been arrested, charged with a cybersex crime, or you are under active investigation for internet sex offenses and may face charges in Lumberton, Florence, Shamong, Palmyra, Eastampton, Delran, Moorestown, Tabernacle, or elsewhere in Burlington County and South Jersey, contact us immediately at (609) 850-8284 for a free consultation with one of our cybersex criminal defense attorneys. We are standing by to provide you with answers to your questions and step in when you are dealing with an arrest or law enforcement contact.