How can a Criminal Offense Affect my Professional License in New Jersey?
Criminal Attorneys Help Clients Avoid Repercussions of a Criminal Charge in Mount Laurel and other Burlington County Towns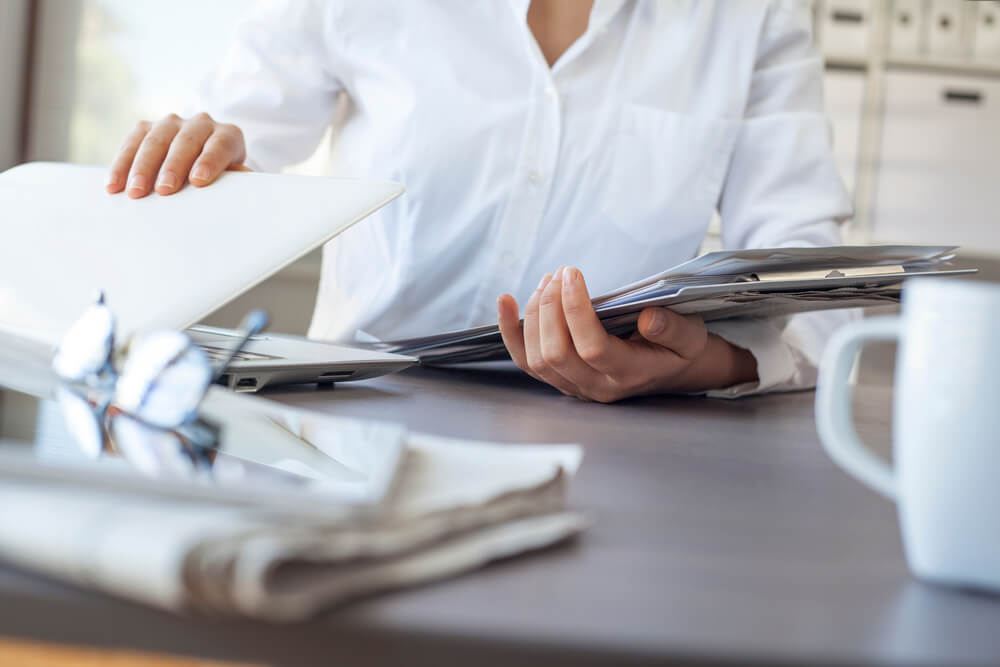 If you have a criminal record or have been charged with a criminal offense in New Jersey, you may worry about your professional license or applying for one. Many professional licenses, such as those for nurses, attorneys, medical doctors, real estate brokers, teachers, contractors, cosmetologists, architects, automotive repair dealers, and psychologists, require background checks. Depending on the criminal conviction, an applicant for a professional license may suffer rejection. And those already licensed may lose their career when a licensing board suspends or revokes their license based on a criminal offense.
Although a complete package of reasons for a board to reinstate you or accept your application is an excellent strategy for keeping or obtaining your license in New Jersey, the best tactic is to avoid the conviction in the first place. For that, you need an attorney with the right tools. A qualified criminal defense lawyer who is aware of your professional license in jeopardy will work hard to get your charges dismissed or downgraded so that your professional career does not end in the criminal justice system.
With the right strategy, a solid criminal lawyer may succeed in negotiating with a prosecutor for lesser or alternative charges to avoid a criminal conviction pertinent to your licensure. Fortunately, you're in the right place. Burlington County criminal defense lawyer William C. Fay has an extensive background defending clients charged with indictable crimes like aggravated assault, disorderly persons offenses like shoplifting, petty disorderly persons offenses like harassment and disorderly conduct, and DWIs involving drugs and alcohol in towns such as Mount Laurel, Evesham, Cinnaminson, Florence, Pemberton, and nearby towns in Southern New Jersey. Regardless of the charges against you, he can help you assess the playing field and level it to best protect your interests. Call 609-850-8284 for a free criminal defense consultation and let him explain how our firm can defend you now and in the future. In the meantime, some of the most common questions about how criminal cases impact professional licenses in New Jersey are answered for your reference below.
Can I Get a Professional License with a Criminal Charge on my Record in NJ?
New Jersey does not prohibit those with criminal records from obtaining licenses, but each professional Board has its standards in granting licenses.
What Types of Information do I Have to Provide a Licensing Board?
When you fill out an application for a professional license, you must answer numerous questions about your background, education, and criminal history. And depending on the governing Board overseeing licensure, you may have to provide information on the type of criminal conviction and whether the crime has any bearing on your future profession. The Board wants to ensure you do not harm public health, welfare, or safety. For example, if you are applying for a real estate license but have a loan fraud conviction, a board could determine that you risk committing further financial fraud that harms the public.
What do they Consider before Issuing a Professional License?
A licensing board reviews the criminal conviction's severity and how long ago it occurred for public protection. The Board also considers whether the crime relates to the profession you seek and whether you underwent rehabilitative efforts. For instance, if your conviction involved drug charges, the Board wants to see evidence of your seeking change and to turn over a new leaf. So, they may view the time you spend in a rehabilitation facility for drug addiction or other efforts to address the source of the crime as proof that you no longer have an underlying habit that may lead you to further offenses. But, of course, if you are applying for a CPA license, drug abuse may not have as much bearing on your profession as a nurse applying for a license who accesses drugs freely.
Can my Professional License be Revoked based on a Criminal Case?
The New Jersey Board of Nursing, for example, may revoke a nursing license for crimes and offenses involving harm or threats of harm to others, theft, drug possession and drug distribution crimes, and crimes against the family or vulnerable individuals. The Board may reinstate a license upon proof of rehabilitation. For doctors, the state board of medical examiners revokes licenses for crimes of moral turpitude, such as domestic violence, theft, and sex crimes. Additionally, lawyers answer to the New Jersey State Bar for crimes of moral turpitude, such as fraud, theft, tax evasion, bribery, and manslaughter. A lawyer may lose their license temporarily to a board suspension or permanently for disbarment. Finally, the state board of education censures teachers permanently for first- and second-degree crimes and crimes involving sex, drugs, and children. Most other licensing boards disqualify candidates or suspend others for crimes of moral turpitude.
Can the Board Put Me on Probation for a Criminal Offense?
Depending on the Board, you might be placed on probation until you complete specific steps, like rehabilitation, continuing education, or examinations. But it depends on the Board and the crime. For example, an attorney who violated trust fund laws may have their license suspended until they complete a professional responsibility course and test.
Can I get my License Reinstated after being Charged with a Crime or DWI in NJ?
The specific Board determines whether the licensed individual can regain their license or not. You may need to apply to the Board for reinstatement or reapply for your license after a probationary or suspension period. Whether you are applying to reinstate or applying for the first time, you want a complete and thorough application.
How can I Improve my Chances of Getting a Professional License or Being Reinstated?
To persuade a board to issue you a license, you must submit ample documentary evidence regarding your criminal history, both state and federal. For example, all documents about the crime, including arrest reports, complaints, and indictment, are essential. Likewise, conviction, plea agreement, or dismissal records, and sentencing documents, including a hearing transcript, must accompany your application, along with attachments and witness or other statements. And any proof of restitution or fine payments is noteworthy also. You want proof you paid off your obligations.
You might also explain what your circumstances were at the time of committing the crime. A board wants to know about your character, so if your record shows a drunk driving with an injury accident, the background story of addiction, divorce, rehabilitation, and cooperation may paint a more sympathetic picture than someone without a turnaround life story. Also included in your application should be evidence of the nature and extent of rehabilitation and education proof. More importantly, you want to have a certificate or other proof of an official removing the bar to obtaining a professional license or a public employment position.
A licensing board also wants to see evidence of positive recommendations to the profession. For example, any special honors you received at school or your job may impress the Board and any commendations from teachers or employers that highlight your accomplishments and skills. Sometimes employers acknowledge employee of the month or bonuses based on the valuable contributions of an employee. Honors programs at schools or certificates of achievement are the educational counterpart to employee awards. Any of those employment and educational acknowledgments also look good in an application.
School transcripts showing your high school, college, or vocational course work and GPA are relevant to a board's consideration. And specialized job training certificates or programs, like transcripts, show your ability to achieve goals and work ethic. Of course, that goes for overcoming hardships and mistakes too. Thus, the drug and rehabilitation program you completed and any certificates or achievements evidence your earnestness to recover. You also want to include information about counseling you attend for your substance abuse or other mental health treatment that contributed to your conviction. If your conviction involved domestic violence, your counseling and anger management courses show your efforts to address the problem that led to your sentence.
Finally, good supporting documents for your application are community service, good behavior recognition credits while incarcerated, and probation or parole officer recommendations. For example, when you have community commitments, such as working with kids in after-school programs, sitting on a hospital advisory board, volunteering as a deacon in your church, or otherwise demonstrating community leadership, you want to bring these activities to the Board's attention. You might also include recommendations from those who know or employ you in these activities and from your probation officer if you have one. Evidence of probation or Drug Court Program compliance is crucial so that a probation officer letter that verifies you showed up to all appointed meetings, passed drug tests, and had favorable reports from therapists, counselors, and officers presiding over your legal obligations.
Don't Risk Losing Your Career, Contact a Moorestown NJ Criminal Defense Lawyer Today
With criminal charges or a DWI case looming, take action, protect your financial future, and don't allow your professional aspirations to get derailed. Contact 609-850-8284 to speak with one of our aggressive criminal attorneys defending clients in Burlington County areas such as Mount Holly, Delran, Maple Shade, Evesham, and Bordentown. The consultation is always provided free.