Everything You Need to Know about Pretrial Detention Appeals in New Jersey
Burlington County Pretrial Detention Appeal Attorney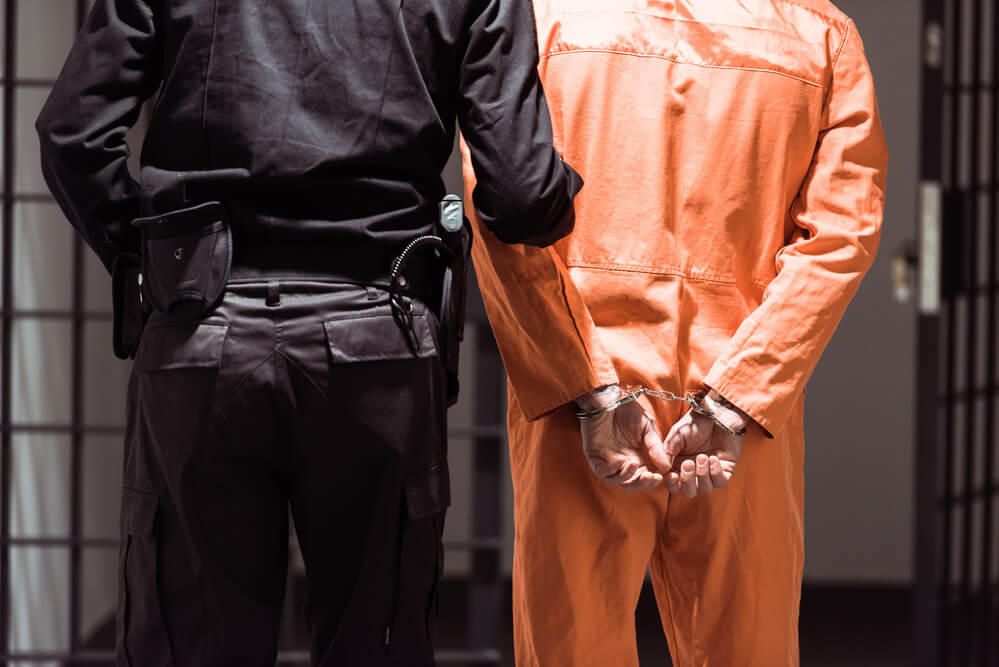 In 2017, detention hearings based on risk, as opposed to cash, replaced the traditional bail system in New Jersey. Instead of defendants posting a bond to get out of jail after an arrest, judges now determine whether a defendant charged with an indictable crime or a domestic violence offense remains in jail, gets released, or gets released with conditions pending their trial at a pretrial detention hearing. Before a defendant's first appearance in court, the prosecution and defense present evidence at a pretrial detention hearing to support a finding for detention or release. The state must show detention is necessary by clear and convincing evidence that the defendant is dangerous to the community, a threat for committing another crime while out of jail, or a flight risk, so they should stay in jail before their indictment or trial. The court's decision hinges on the likelihood that an accused will appear in court for future hearings, commit crimes if released from jail, or try to obstruct the judicial process. In deciding, the court considers a Public Safety Assessment (PSA) that measures the likelihood of flight, crime, or obstruction to make its decision.
Knowing when and how to file an appeal is crucial if the defendant in a criminal case has been ordered to stay incarcerated pending the outcome of their case. If your pretrial detention hearing ended in a detention order, ensure you have solid legal representation. Since time is of the essence, you want someone with experience in pretrial detention appeals and hearings in New Jersey. In many cases, a strong defense at a pretrial hearing may avoid the need for an appeal. However, when courts make errors, you must appeal quickly, with persuasive arguments and support to prove the trial court's mistakes. Our criminal defense team at Proetta, Oliver, & Fay includes a former Deputy Attorney General for the New Jersey Attorney General's Office and experienced attorneys who have been handling criminal cases in Burlington County and throughout New Jersey for years. We have the commitment, knowledge, and forethought to handle appealing your pretrial detention order in Burlington County or elsewhere in Southern New Jersey. Contact 609-850-8284 to discuss appealing a bail decision in your case or that of someone you love. We provide consultations at no cost and are ready to help.
What are Valid Reasons to File a Pretrial Detention Appeal in New Jersey?
Judges and prosecutors make mistakes, so a pretrial detention determination is only sometimes the final word. New Jersey law allows defendants to appeal a pretrial detention decision (N.J.S.A. 2A:162-19) when the pretrial judge makes errors regarding procedures or the law or the prosecution fails to establish that the defendant is the one who probably committed the charged crimes (probable cause). Procedural errors deny a defendant a fair trial. And a defendant may also challenge the court's determination that no conditions, such as bail or house arrest, may protect the public, assure the defendant's return to court, or prevent the obstruction of justice.
The pretrial detention court not only considers the risks attendant upon a defendant's release but also how effective alternatives to incarceration are in each case. So, a court may consider a defendant's history of failures to appear as support for not releasing a defendant from jail, even with an ankle monitor. A defendant may appeal that determination that nothing in the court's means can keep the defendant from missing future hearings. Another reason for appeal may be that the court's factual findings and reasons are unsupported by law or the defendant's record or the court's PSA has errors, making reliance on either or both an error. Finally, a defendant may challenge the court's finding that the defendant failed to rebut the presumption for detention when probable cause exists that the defendant committed a high crime like homicide.
How Long do You Have to Appeal a Pretrial Detention Decision in NJ?
An accused may seek leave to appeal from the trial court's detention order, asking for permission to appeal a pretrial detention order to the appellate division by filing a notice of appeal within seven days of the court order's entry. A pretrial release order with conditions like posting bail or house arrest is not appealable. So, once a judge determines that a person must remain incarcerated pending their indictment or trial, the defendant has one week in which to file an appeal. After the defendant files their notice of appeal, they have ten days from the date of the transcript delivery or notice of appeal (when there is no transcript) to file their brief with the grounds for appeal and supporting documents.
What Documents and Information are Important when Appealing a Bail Determination in NJ?
The bail determination appeal includes the notice of appeal that they must file and serve on the prosecutor's office along with an Expedited Information Form (Rule 2:9-13). And when a transcript is necessary to support their argument on appeal, the appellant must also file a transcript of the pretrial hearing with the notice of appeal and Expedited Information Form. So, when an appeal involves a pre-trial judge's mistaken procedural or evidentiary ruling, the transcript is necessary for the appellate court to read what occurred. An appellate judge may also request a transcript, even when the appealing defendant does not.  
What Factors are Considered for Pretrial Detention Appeals in Burlington County NJ?
The Appellate Division reviews the trial court's decision, considering the factors and evidence it relied on to make its decision according to N.J.S.A. 2A:162-20. Those factors include the facts and circumstances of the offense defendant committed, specifically, the severity of the crime and the defendant's contribution to it, and whether the evidence shows clear and convincing evidentiary support for the defendant's detention. The defendant's history and character, the public safety risk upon releasing the defendant, the likelihood of the defendant's obstructing the criminal justice process, and the pretrial services program recommendations are also factors. So, a court may consider whether a defendant who committed domestic violence poses a threat to the victim upon release or of intimidating the victim or witnesses to keep them from testifying or prosecuting the defendant.
How Long Does it Take to get a Response from the State if I Appeal a Bail Order in New Jersey?
The state has ten days to respond with their brief and support. When a defendant does not file a brief but relies solely on the Expedited Information Form, the responding party has ten days from the filing of that form to respond. After the state and defendant file their briefs and responses, the appellate court decides the case on the appeal record, including the appeal notice, Expedited Information Form, detention order with factual findings and reasons, the PSA, transcript, if any, and briefs with attachments. On average, the appellate court decides typical appeals in a month to six months, but pretrial detention hearings are expedited (Rule 2:9-13). During that time, the defendant remains incarcerated.
Speak to a Mount Holly Pretrial Detention Appeal Lawyer for Assistance
A criminal defense lawyer at Proetta, Oliver, & Fay can file a timely appeal on your behalf, gathering the necessary documents and preparing the appropriate filings with the court. Find immediate assistance by contacting our Burlington County law office and talk to an attorney who can assist with your pretrial detention order appeal. We represent clients charged with all manner of crimes and offenses in Mount Holly, Pemberton, Riverside, Evesham, Florence, Mount Laurel, Willingboro, Maple Shade, Medford, Delanceo, Moorestown, and throughout Southern New Jersey. Call 609-850-8284 or send us a message to get a free consultation about your pretrial detention appeal today.