Top 9 Things You Need to Know if You Fail to Appear in Court in NJ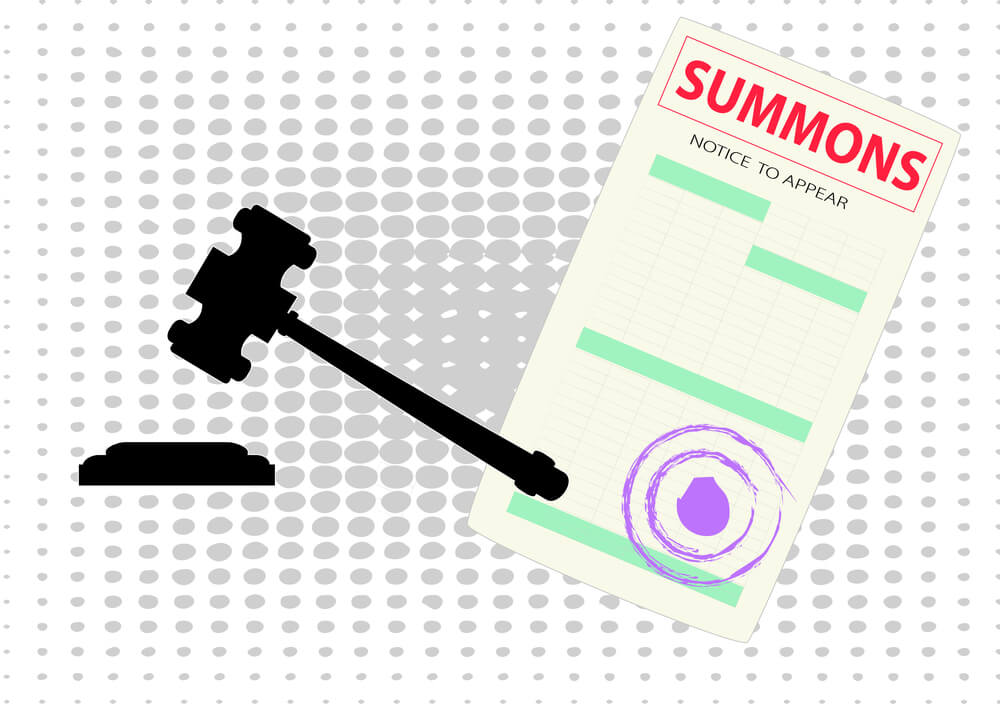 What is a failure to appear in New Jersey?
If you do not show up for a court-ordered appearance, you have failed to appear, which has grave consequences. So, a person required to appear to pay or settle a traffic ticket or an accused summoned to court to answer for a crime at their arraignment may face a failure to appear complication to their legal case. Judges do not like when people waste the court's time.
What is the effect of NJ Court Rule 7:8-9?
New Jersey Court Rule 7:8-9 governs failures to appear. It allows judges to punish an individual who does not appear at a scheduled hearing or answer a complaint. The punishments range from a warning to incarceration. A judge may also order sanctions or fines for failing to appear.
What are the judge's options if you miss a court date in NJ Municipal Court?
A judge has non-monetary and monetary options to address a failure to appear. For traffic offenses, they can send notification by mail and advise a defendant who does not attend a scheduled court hearing or answer a complaint of the new hearing date and warn them of the consequences of missing the next appearance, such as arrest. Though the court is unlikely to issue a bench warrant for a first failure to appear, they are far more likely to do so for a second one.
For parking tickets, the court reschedules the appearance date unless the defendant has too many parking tickets. Then, the court may issue a bench warrant for two or more outstanding tickets and a failure to appear. The court may also report the failure to appear to the Motor Vehicle Commission for license suspension. For municipal ordinance violations, the court can rule on the infraction without the defendant present, just the prosecutor.
For serious public safety cases, such as driving while intoxicated, driving under the influence of drugs, or domestic violence, a judge may issue a bench warrant when a defendant fails to appear at a scheduled court hearing. They may hold the bench warrant open until they recall, withdraw, or discharge it or issue an order for arrest and jail the defendant until released by the court or posted bail and/or suspend the defendant's driver's license. The court may also forgo issuing a bench warrant and just report the failure to appear to the Motor Vehicle Commission, which can suspend the defendant's driver's license.
What are the potential fine amounts for failure to appear in court in New Jersey?
A judge may fine a defendant who fails to appear at a municipal court proceeding (hearing, trial, or other) $100.00 in total for the consequence of magnitude cases, which include jail time, license suspension, and fines over $750.00. The maximum for other matters is $50.00 per case, except for parking cases, which is $25.00.
What does the judge consider when deciding what to impose for missing a Municipal Court appearance?
For fining a defendant, the judge may consider the defendant's history of crimes and offenses, their past failures to appear, the gravity of the offense, and the inconvenience to the opposing party and witness called to appear at the hearing (Rule 7:8-9A(a)). They may order higher sanctions for a determined contempt of court; the court may charge the defendant with contempt of court after the defendant's arrest for failing to appear. A court also considers the gravity of the offense in deciding which non-monetary punishment is appropriate for the defendant.
What happens if you fail to appear in Superior Court in New Jersey?
A superior court judge may issue a bench warrant, fine, and suspend a defendant's license who fails to appear without good reasons. Additionally, the court can forfeit the defendant's release from pretrial detention. Multiple failures to appear in superior court may result in a criminal conviction.
What are some valid reasons for missing court?
To avoid penalties, a defendant must have good reasons for missing a court appearance. For example, they may have yet to receive the court notification of the date and time or have another previously-scheduled court appearance for the same date and time. And, of course, a death in the family, hospitalization, and a severe injury or illness that incapacitated the defendant are valid excuses for not appearing.
What are some unacceptable reasons for failure to show up to court?
A judge will consider your moving without forwarding your new address to the court, forgetting about the hearing, car troubles, getting stuck in traffic, or having to work as invalid excuses. You probably will not escape punishment or at a minimum, a difficult legal situation, for inexcusable reasons.
Why have an attorney on your side if you fail to appear in court for an offense in NJ?
You can go into court and face the judge alone, but you are better off with an attorney. A local and experienced criminal defense lawyer knows the local rules, judges, and courtroom staff. They may persuade the judge to allow you to appear without penalties, especially if you promptly address and fix your mistake in failing to appear. Also, if you have a valid excuse, an attorney can argue that your absence was for a good reason.
Finally, when you have other failures to appear, you will need the assistance of an experienced criminal defense lawyer to argue for your return to court without jail, fines, or forfeiture of your release while your criminal case is pending. A judge may feel more assured with an attorney representing you that you will return to court. Moreover, consulting with a criminal lawyer about your failure to appear beforehand may arm you with the preparation you need to avoid the consequences of a failure to appear.
Talk to an Evesham Failure to Appear Defense Lawyer for Clients across Burlington County NJ
It is crucial that you get ahead of a failure to appear notification, or learning of your license being suspended, or a bench warrant you are now facing. We can help. Contact the dedicated criminal law office of Proetta, Oliver, & Fay for immediate assistance and answers to your questions and concerns. Our practice is entirely focused on criminal defense, and we represent clients everywhere in Burlington County, including in Mount Laurel, Willingboro, Riverside, Mount Holly, Medford, Pemberton, and Delran.
Whether you have charges for DWI, leaving the scene of an accident, simple assault, drug possession, harassment, disorderly conduct, shoplifting, aggravated assault, unlawful possession of a weapon, or another offense for which you failed to appear in court, get in contact with us right away at 609-850-8284 for a no cost consultation.