What is a Detention Hearing?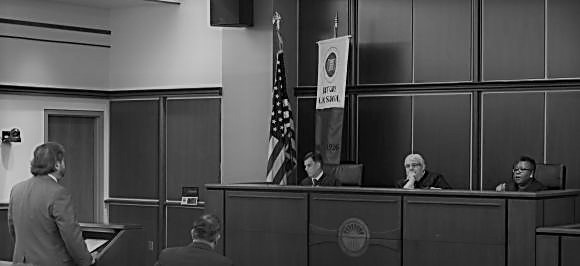 Recent legislation known as the Bail Reform and Speedy Trial Act has drastically changed pretrial detention procedures in New Jersey. Previously, judges would set a money bail amount for any defendant facing charges. This allowed each defendant to post bail on their own, or through a bail bondsman, and be released from jail pending trial. This all changed with the new legislation that altered the practice of monetary bail amounts and replaced them with a presumption of pretrial release. This presumption does not apply to certain serious charges and you should consult with an attorney regarding your case. If you are facing a pretrial detention hearing, contact the attorneys at Proetta, Oliver & Fay for a free and immediate consultation. Firm Partner and former New Jersey Deputy Attorney General, William C. Fay, IV, will gladly discuss the specifics of your case with you and help you decide what steps to take next in mounting your defense. Our firm can be reached 24/7 by calling 609-850-8284.
Pretrial Detention Motion Burlington County NJ
Under NJ's Bail Reform, "a prosecutor may file a motion at any time seeking the pretrial detention of a defendant for whom a complaint-warrant or complaint-warrant on indictment is issued for an initial charge involving an indictable offense, or a disorderly persons offense involving domestic violence." What is a complaint warrant? A complaint warrant is a charging document that requires that the defendant be taken to the Burlington County Jail, where they will be held. During this period of confinement in County Jail, a representative for the pretrial services program will prepare a Public Safety Assessment recommendation for the judge to consider regarding the defendant's conditions upon release. Should the Prosecutor file a motion to detain the defendant up and until trial, then a formal hearing must be scheduled. If a detention motion is filed, a pretrial detention hearing is held within 3 to 5 business days. The prosecutor must demonstrate that no condition of release can reasonably assure the public's safety or that the defendant will return to court.
New Jersey Pretrial Detention Hearing Attorney
A pretrial detention hearing shall be held before a Superior Court judge at the defendant's first appearance or within 5 days thereof. At this hearing, you have the right to be represented by an attorney. While the State does not need to turn over full discovery, the following must be provided:
Copy of the complaint;

Any available preliminary law enforcement incident report concerning the offense and the affidavit of probable cause;

All statements or reports relating to the affidavit of probable cause;

All statements or reports relating to additional evidence the State relies on to establish probable cause at the hearing;

All statements or reports relating to the factors listed in

N.J.S.A.

2A:162- 18(a)(1) that the State advances at the hearing; and

All exculpatory evidence.
At this hearing, you as the defendant will have the right to testify, to present witnesses, to cross-examine witnesses who appear at the hearing and to present information by proffer or otherwise. If the defendant has already been indicted, then the prosecutor need not establish probable cause for the charges. Conversely where there is only a complaint warrant and not indictment, the prosecutor shall establish probable cause that the defendant committed the predicate offense at the Detention Hearing.
Are there Presumptions for Detention at a Detention Hearing in NJ?
Yes, but only for certain crimes. When a motion for pretrial detention is filed there is a rebuttable presumption that the defendant shall be detained pending trial where the court finds probable cause that the defendant: (1) committed murder pursuant to N.J.S.A. 2C:11-3; or (2) committed any crime for which the defendant would be subject to an ordinary or extended term of life imprisonment. Otherwise, all other charges carry a rebuttable presumption of release.
How Do I Overcome a Presumption at a Detention Hearing?
Clear and Convincing Evidence is the standard of proof to rebut a presumption pretrial release or pretrial detention. In determining whether or not to follow the presumption, the court will consider the following facts:
Nature and circumstances of the offense charged;

Weight of the evidence against the defendant;

The history and characteristics of the defendant

Nature and seriousness of the danger to any other person or the community that would be posed by the defendant's release, if applicable;

The nature and seriousness of the risk of obstructing or attempting to obstruct the criminal justice process that would be posed by the defendant's release, if applicable; and

The release recommendation of the pretrial services program obtained using a risk assessment instrument.
What is a Public Safety Assessment (PSA) in NJ?
The Public Safety Assessment (PSA) is a 9-factor assessment of the defendant's risk of flight or re-offense should they be released pretrial. Juvenile records and domestic violence restraining orders are not considered when completing the assessment. Additionally, all criminal history and failure to appear related factors are based only on Indictable and Disorderly Persons offenses. Petty Disorderly Persons, local ordinance offenses, and traffic offenses are not included in the calculation. Pending charges are also not considered. The specific risk factors are as follows:
Age at Current Arrest

Is the Current Offense Violent

Is There a Pending Charge at the Time of the Current Offense

Prior Disorderly Convictions, If Any

Prior Indictable Convictions, If Any

Was the Prior Conviction Violent

Is the a Prior Failure to Appear in the Previous Two Years

Is the a Prior Failure to Appear Outside of the Last Two Years

Has There Been a Prior Sentence of Incarceration
Pretrial Detention Lawyers in Mount Holly, NJ
If you or someone you love have been arrested detained on a Complaint Warrant pending a first appearance, please contact an experienced criminal defense attorney. You are entitled to have an attorney present at your pretrial detention hearing. Finding an attorney who is well-versed in pretrial detention hearings and the criminal justice process can be crucial when fighting to keep you out of county jail pending trial. The lawyers at Proetta, Oliver & Fay are experienced criminal defense attorneys who handle criminal cases involving Theft, Heroin Possession, Drug Distribution, Aggravated Assault, Simple Assault, Domestic Violence, Credit Card Fraud, Shoplifting, Possession of a Weapon for an Unlawful Purpose, DWI, Terroristic Threats and Restraining Orders. We represent defendants throughout Burlington County, including towns like Evesham, Mt Holly, Mt Laurel, Pemberton, Bass River, Westampton, Southampton, Burlington Township, Maple Shade, Moorestown, Cinnaminson, Florence, Willingboro and Bordentown. We understand that regular business hours don't apply to the criminal justice system, so we are available 24/7. Please call 609-850-8284 to speak with an attorney and learn what we can do for you or your loved ones in their criminal charges.