Exploring the Rights of People During Arrests in New Jersey
Criminal Defense Attorneys Discuss the Rights You Have if You Get Arrested in Burlington County NJ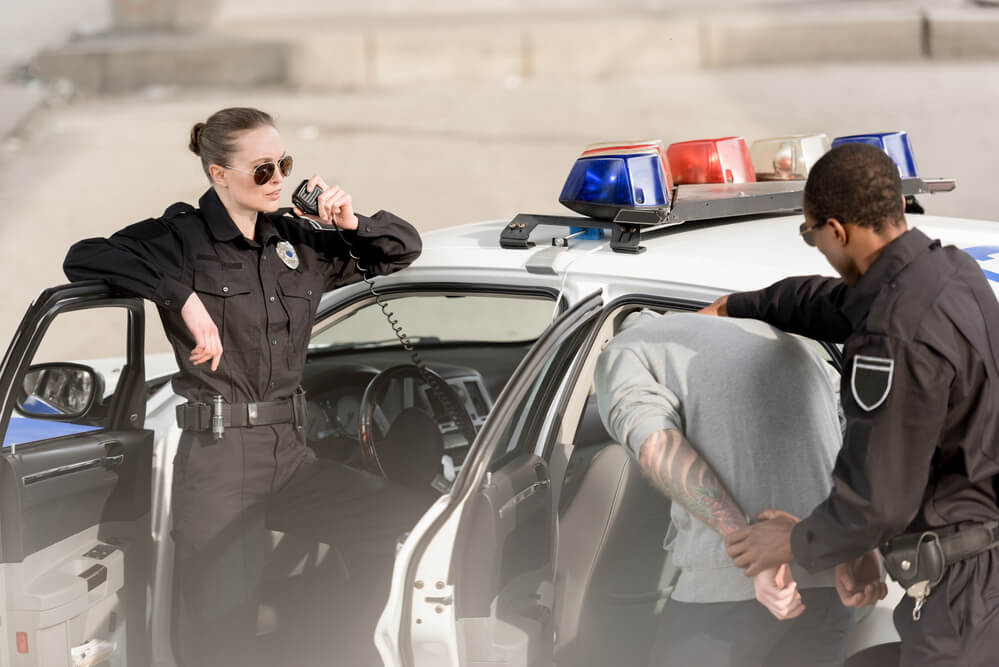 Getting arrested is unsettling, to say the least, whether it's your first time or not. Your emotions range from fear, shame, and sadness to a frustrating lack of control. And if it is your first arrest, you may feel lost and terrified of the unknown. In moments, your life turns from your own to the state's, where your every move is under scrutiny. Such a loss of liberty is terrifying, but you have rights. One of the most important rights is access to an attorney to advise and guide you, and the sooner you have one, the better. You do not want to compromise your rights or jeopardize a defense by saying or doing something wrong. Get legal guidance and protection from the criminal defense lawyers at Proetta, Oliver, & Fay as soon as you are able after arrest. You can contact us online or call (609)-850-8284 for a consultation at no cost.
Know that the police cannot arrest you for no reason
Officers must have probable cause, proof that you committed a crime, by observing you committing a crime, or by arrest warrant after an investigation. Basically, the police must have a warrant to arrest or witness you committing a crime. The police should tell you that you are under arrest so there is no mistake. However, the police may not directly say so and then start asking you questions.
Miranda Rights come with interrogation or being arrested
When you are formally questioned, you must be aware that you have rights typically contained in a Miranda warning: the right to remain silent, to an advisement that anything you say can be used against you in a court of law, to an attorney, to have an attorney appointed to you if you cannot afford one, and not to answer questions. You can also waive your Miranda rights and speak to the police without an attorney. However, that is not advisable.
The reading of your Miranda rights is necessary once the police detain you and investigate you for a crime, not necessarily at your arrest. Knowing when you are under arrest or a custodial interrogation is critical. You may politely clarify whether you are under arrest or detention for questioning by asking if you can leave. Law enforcement may present you with a Miranda Rights and Waiver form, but you do not have to sign or say anything without an attorney. Failing to read your Miranda rights means anything you say to the police cannot be used against you in court.
Being stopped does not mean you have to answer questions
The Constitution's 4th and 5th Amendments against unreasonable searches and seizures and unfair treatment under the law protect you when arrested. Thus, when the police stop you, you must provide identification, but you do not have to answer questions if you are not under arrest. Even after being arrested you have the right to remain silent. Notably though, refusing to provide your name, registration, and other identifying information could lead to an arrest.
Your 5th Amendment right to remain silent means law enforcement must cease asking you questions once you assert your right to stay silent to avoid self-incrimination. You and the police have competing interests. They want to get as much information from you about the crime they suspect you of committing. You want to avoid saying anything that could be used against you in a court of law and jeopardize your defense to criminal charges.
You must give your name and address; however, other than that, you can state that you wish to remain silent, even after you answered some questions. You can always assert your rights openly and stop answering questions at any time during a detention. To be clear, you must plainly state that you claim your right to remain silent and stop answering questions. Otherwise, law enforcement can assert that you did not conclusively assert your 5th Amendment right since you continued to answer questions after stating you would remain silent.
Police cannot use excessive force when arresting you
However, the police may not use excessive force to arrest you, meaning force beyond what is reasonable to stop and question a suspect. Even when apprehending a suspected criminal or dealing with someone who is resisting arrest, the police cannot use excessive force, such as chokeholds or shooting into moving vehicles, to get them to stop.
When examining whether a police officer used excessive force in arresting you, a court will look at the totality of the circumstances to determine whether the force was disproportionate to the situation. Factors like the arrestee's size, mental condition, nature of the offense, and the intensity of the resistance threatening the officer's safety are significant to determining justifiable force.
You do not have to consent to a search
Although an officer may ask for your consent to search your person or property, you also do not have to consent to a search unless the police have a search warrant. It is your Fourth Amendment right to be free of unreasonable searches and seizures. As such, you may ask for a copy of the warrant when they claim they have one.
You should assert your right to an attorney upon arrest or questioning
That will protect you against saying anything that could hurt you later. An attorney knows what the police want you to say, and they are there to ensure you do not incriminate yourself. They can speak to the officers on your behalf and declare that you will not be answering a question or questions. They can also ensure that the police follow procedures and do not unduly manipulate or influence you the way they might when you are unrepresented. Otherwise, your attorney may have to recover your defense from mistakes you made before they were on the case, such as incriminating or ambiguous statements you made to the police during questioning or at your arrest.
Have You Been Arrested in NJ? Let our Criminal Defense Firm Protect Your Rights
At Proetta, Oliver, & Fay, our criminal defense attorneys will protect your rights from the outset and we can ensure you have the most robust defense possible. Even when you make statements that may potentially harm your defense, our lawyers can review the circumstances and if applicable, bring a motion to suppress statements or evidence obtained in violation of your rights. If you are facing an arrest, custodial interrogation, you or a loved one is currently imprisoned after being arrested, or you have been released after your arrest in Burlington County, such as Evesham, Mount Laurel, Pemberton, Mount Holly, Cinnaminson, Florence, or another community in Southern New Jersey, assert your rights to contact a criminal defense attorney by calling (609)-850-8284.