Facing Charges for DWI with a Minor in Your Car in NJ
If you have a child under 18 in the car with you when arrested for DWI in New Jersey, your troubles mount.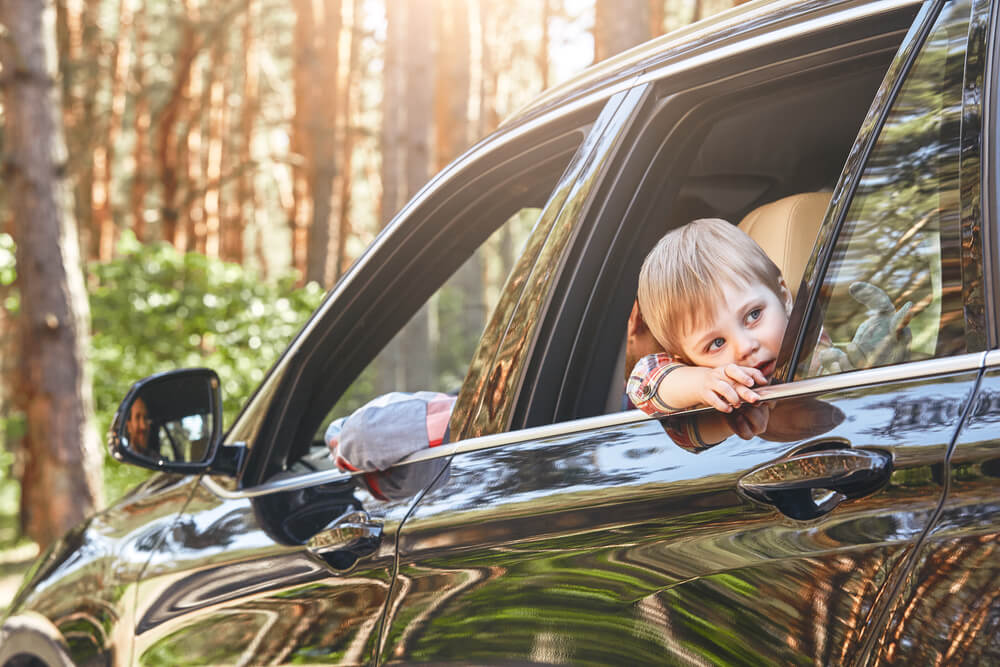 You take an enormous risk when you drive a car with drugs or alcohol in your system in New Jersey. At a minimum, you could be pulled over and arrested, have your car impounded, and spend the next few years of your life paying fines, fees, and surcharges. One of those fees is the rental fee for an Ignition Interlock you must install in your car to prevent further drunk driving, and another is for the time you spend at an intoxicated driver resource center for substance abuse and driving education. And often, that's just the tip of the iceberg. Jail and suspension of your driver's license could be just around the corner if you are found guilty of driving under the influence.
The amount and extent of penalties you face depend on whether it is your first DUI, second time DWI, or third DWI, a motor vehicle charge under Section 39:4-50. Worse, however, is if you drive with drugs and alcohol in your system and cause an accident. Then, you have not only a lifelong DUI on your motor vehicle record but also a potential lawsuit for negligent driving and possibly criminal charges for assault by auto. Moreover, if someone was gravely injured or died, you may face possible vehicular manslaughter charges and a lengthy prison term. And then there's the unfortunate predicament of being charged with a DWI with a minor passenger, a special version of DWI offenses found in Section 39:4-50.15.
Getting Arrested and Charged with DWI while a Child is in the Vehicle
If you are stopped with a minor child in your car, and an officer smells alcohol on you or otherwise believes you to be driving while intoxicated or under the influence of a controlled dangerous substance, you may be asked to take a field sobriety test and required to take a breathalyzer test thereafter. If you are legally considered intoxicated, with a blood alcohol content of .08% or higher, or have drugs in your system, the state may charge you with a DWI, a serious traffic violation typically handled in municipal court. However, the prosecutor may also charge you with a disorderly persons offense for driving while intoxicated or under the influence with a minor in the car ((N.J.S.A. 39:4-50.15).
To convict you for driving under the influence with a minor passenger, the state must prove that you drove a car on a public roadway while under the influence of drugs or alcohol with a child as a passenger in the vehicle at the time. The minor child must be your biological, adopted, step, or foster child; in other words, someone for whom you have temporary or permanent legal responsibility.
Penalties for DUI with a Child Passenger – NJ Section 2C: 39:4-50.15
While the extent of punishment for a DWI depends on your blood alcohol content and your prior history of DWI convictions, the disorderly persons offense of driving under the influence with a minor has its own punishments. In New Jersey, the law punishes those who commit disorderly persons offenses with maximally 6 months in jail and a $1,000.00 fine. Plus, for driving under the influence with a minor in the car, you also receive a minimum 6-month license suspension and a maximum of 5 days performing community service. Judges typically take a stance on doling out the maximum sentences for this offense and courts consider a minor child in the car as an aggravating factor for a DWI charge.
Charged with Child Endangerment for DWI with a Minor Present
Beyond that, you could still find yourself in criminal Superior Court defending against an indictable complaint for endangering the welfare of a child. Child endangerment may be a second or third degree crime, depending on the situation. Second degree endangering the welfare of a child occurs when a parent, guardian, legal custodian, or anyone else who assumes responsibility for a child, harms the child to the degree of child abuse or neglect. For anyone else harming a minor child under 16 in this manner, it is third degree child endangerment.
Thus, a parent, neighbor, or anyone else who drives drunk with a 10-year-old in the car can be criminally charged for child endangerment. When the charge is a second degree felony, the prison term maxes out at 10 years, while for a third degree crime the maximum term is 5 years. Importantly, your municipal court DWI violation and separate violation of driving with a minor while under the influence will usually be transferred to superior court if you are charged with child endangerment.
If Child Protective Services Intervenes
Moreover, a parent or guardian who is arrested for drunk driving with their child in the vehicle may also be called to the Superior Court's civil division based on a child protective services investigation and subsequent action. If the police or prosecutor choose to charge you with child endangerment, you can additionally find yourself handling a visit from the Division of Child Protection and Permanency (DCPP) and a hearing in family court.
Child protective services may file a complaint for abuse or neglect based on a finding of reckless disregard for the welfare and safety of your child. Your child could even be removed from your custody in the most severe cases, and often you have to work with the DCPP to maintain or regain your parental rights.
Get Help from an Attorney Defending DWI with a Child Charges in Burlington County, NJ
Since one short drive can lead to so much legal entanglement, including traffic tickets, criminal charges, and child services managing your family, you want to get the best legal counsel possible from the start. If you have been arrested for drunk driving with a minor in your car, you want to know how to handle the barrage of allegations and charges lodged against you. It is important to find a skilled defense attorney familiar with defending criminal and traffic charges in the local courts.
Do not risk losing your freedom and your family by taking DUI with a minor related charges too lightly. You may believe that a disorderly persons offense and a traffic violation are not that worrisome. You may think you can handle a child protective services investigation too. However, the cumulative penalties for all possible charges against you are nothing to leave to chance. An experienced attorney can combat the charges every step of the way on various fronts.
If you need to speak to a criminal and DWI defense lawyer about an arrest for DUI involving a child passenger, call (609) 850-8284 today. Our legal team can help in towns throughout Burlington County, including in Mount Laurel, Cinnaminson, Riverside, Bordentown, Florence, and Burlington Township. We invite you to contact our Marlton office for a free consultation.