Restraining Order and Weapons Possession Charges Dismissed in New Jersey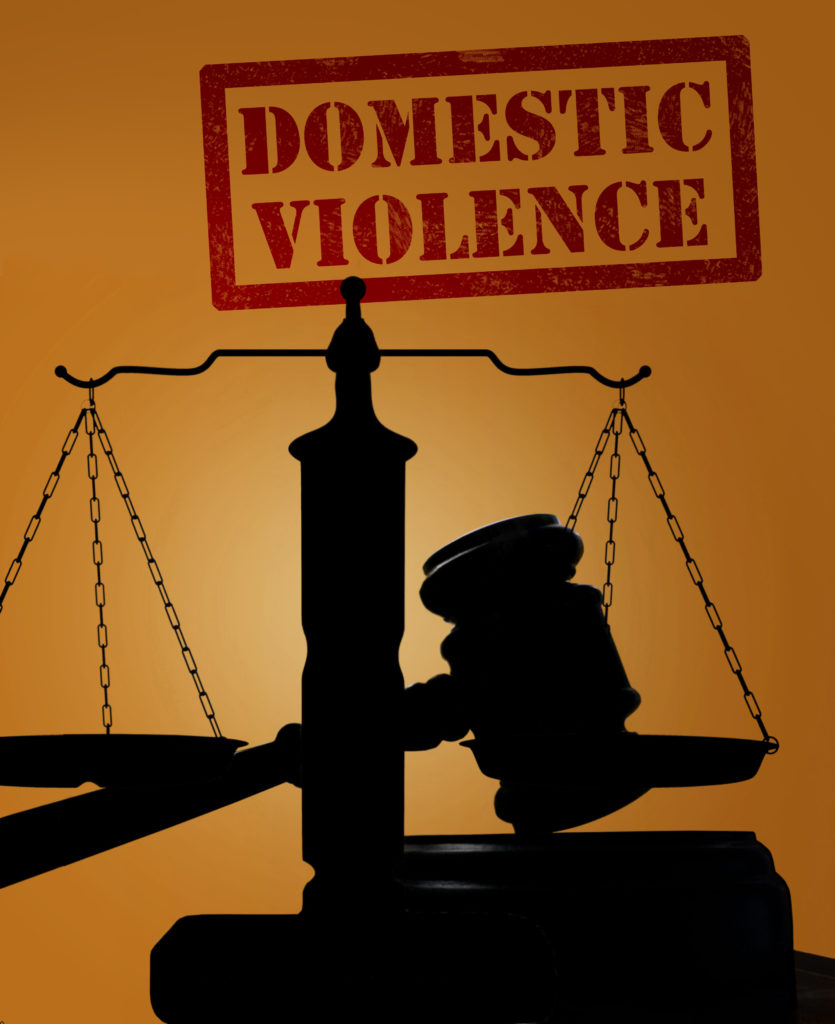 Just recently, our firm was retained to represent a client charged with multiple criminal charges including harassment, possession of a weapon for an unlawful purpose, terroristic threats and simple assault. The initial incident stemmed from an dispute over a love triangle and resulted in our client being arrested in handcuffs. Over the course of the next few months, our office appeared at the court for a Restraining Order Hearing and the criminal charges. Eventually, we were able to get the temporary restraining order dismissed and the corresponding criminal charges dismissed. If you were served with a temporary restraining order or arrested based on false allegations of domestic violence, please contact our office today at (609) 850-8284.
Criminal Defense Attorneys and Temporary Restraining Order Lawyers in Mount Holly, NJ
Allegations of domestic violence involving criminal charges frequently trigger temporary restraining orders, either at the behest of the responding police officer or the alleged victim. Dealing with a criminal charge alone is difficult. Add in a temporary restraining order and you can feel like you are being suffocated by the court system. Temporary Restraining Orders can require your removal from a shared residence, separate you from your children, forfeiture of lawfully owned weapons, financial support and a court order prohibiting contact with the victim. We have even seen plaintiff's use temporary restraining orders as a way of gaining leverage before they file for divorce/separation.
If you find yourself in this situation, you should contact an experienced criminal defense lawyer immediately. Resolving either the criminal charges or the restraining order can have an adverse effect on the other pending matter. For example, any testimony you give during the Final Restraining Order Hearing can be used by prosecutors during your separate criminal prosecution!
Third Degree Charges for Possession of a Weapon for an Unlawful Purpose
Pursuant to N.J.S.A. 2C:39-4(d), Possession of a Weapon for Unlawful Purpose, is a third degree indictable offense. This means that your criminal case will be handled at the Burlington County Superior Court. What is Possession of a Weapon for an Unlawful Purpose in New Jersey? Generally, N.J.S.A. 2C:39-4(d) is defined as "any person who has in his possession any weapon with a purpose to use it unlawfully against the person or property of another."
Subsection (d) involves anything that is considered a "weapon" under New Jersey law. This has generally been accepted as any item "readily capable of inflicting serious bodily injury." This section is a third degree indictable felony offense that is handled by the Burlington County Superior Court, carries up to five (5) years in a New Jersey State Prison and a $15,000 fine.
Criminal Attorneys Near Mount Laurel NJ
Whether you are facing criminal charges for harassment, assault, criminal restraint or terroristic threats, or you are dealing with a temporary restraining order, contact our office. We have experience representing clients in these types of matters and have a track record of getting these types of cases dismissed. For an immediate consultation with firm partner and former New Jersey Deputy Attorney General, William C. Fay, IV, Esq., please call (609) 850-8284. We can be reached day and night for you convenience and handle matters throughout Burlington County towns like Maple Shade, Burlington Township, Bordentown, Evesham, Mt Laurel, Pemberton, Moorestown, Medford, Cinnaminson and Florence.