Can You Get a DWI the Morning after Drinking in NJ?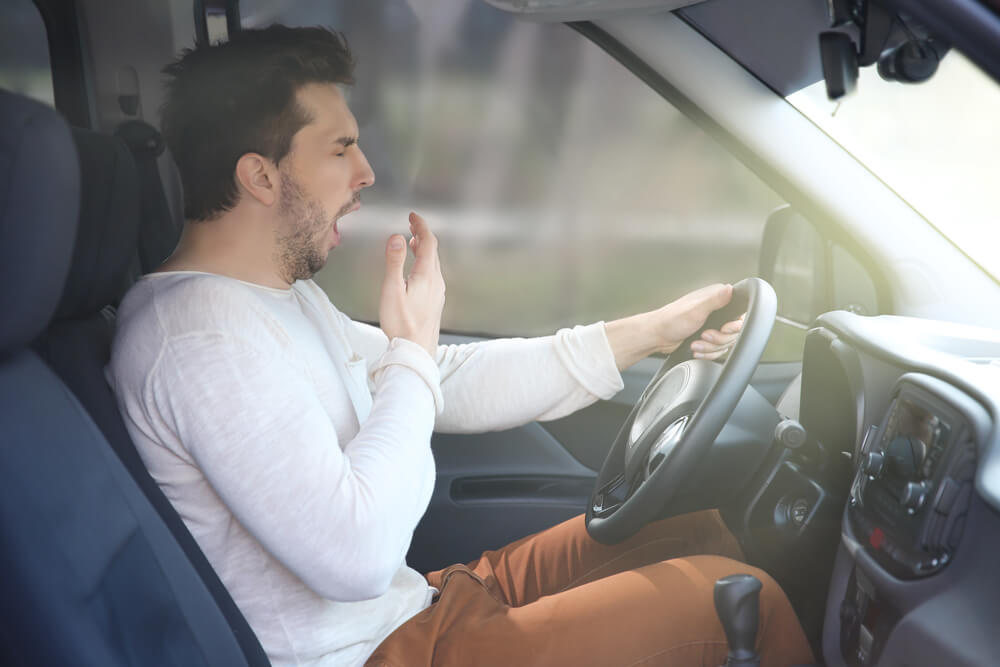 Imagine how astonishing it would be if you got a DWI accidentally. That could happen. A day after DUI is more common than you might suspect. Since the body integrates alcohol into the system slowly over time, you can sleep off a drunk overnight and still wake up with a blood alcohol concentration (BAC) over the .08% legal limit. Once you drive with alcohol in your system, you are susceptible to a DWI charge, regardless of whether you actually feel drunk or tipsy while operating a motor vehicle. Even a minor traffic infraction like a broken tail light can lead to an arrest if a police officer smells alcohol on you. It is important to understand that DWI charges often happen the morning after drinking, and DUI has dire consequences in New Jersey.
If you are facing a driving while intoxicated or driving while under the influence of drugs charge in Delran, Mount Holly, Burlington Township, Cinnaminson, Moorestown, Mount Laurel, or another Burlington County municipality, contact Proetta, Oliver & Fay to discuss your legal options as soon as possible. We have advanced training in handling DUI cases and will assess every aspect of the case against you to prepare a tailored defense. Contact us at (609)-850-8284 to speak with an attorney who can assist you now.
How do DWI Offenses Still Happen the Morning after Drinking in New Jersey?
Although you may be outraged by a DUI arrest, thinking you did the right thing by staying home to drink, taking a taxi, or rideshare service home, the morning after DWI occurs because of biological realities. Alcohol processes through the body via the liver, but the time it takes depends on several factors. Your height, weight, and alcohol consumption affect the processing time.
How Long Does it Take to Process Alcohol?
Drinking one regular alcoholic beverage an hour, you can typically metabolize the alcohol in one hour per drink, but it does not eliminate from your system until up to 72 hours. One regular drink is a 12-ounce beer, an 8 to 9-ounce glass of malt liquor, a 5-ounce glass of wine, or less than 2 ounces of hard liquor, like whiskey, cognac, or tequila. So, if you drink five 12-ounce beers with 5% alcohol content over three or four hours, it may take you, on average, one hour per drink (if you are a man) to metabolize the alcohol, but that is not a hard and fast rule.
What Other Factors Affect Alcohol Processing Time?
Much depends on your metabolic rate, pre-existing conditions, medications, and other factors, such as height, gender, and weight. Drugs like Adderall for ADHD, Xanax for anxiety, and diabetes medications can affect alcohol metabolism as well. Moreover, alcohol elimination is slower for adult females than for teens and male adults. Attributed to higher fat content, less water content, different hormones, and fewer enzymes to process alcohol, women typically have higher BACs, and alcohol stays in their system longer. Additionally, the older the adult, the slower the alcohol metabolizes. And your metabolism is faster at the end of the day than in the morning. Plus, known or undetected liver disease can slow the rate of metabolism.
How can Alcohol Still Affect your Driving the Next Day?
To be safe, you want to wait 24 hours after drinking several above 4% alcoholic drinks before driving. Waking up after a night of drinking, you could still be experiencing the effects of alcohol but may not be able to tell the difference between sleepiness and impairment. You may be sluggish, your reaction time slower than usual, and you may slur your speech. Impaired drivers have less coordination, more confusion, and more difficulty concentrating. They may also have trouble remembering things, so they often fail field sobriety tests that require the taker to remember the instructions an officer gives them. A person with a BAC of .08% may experience impaired balance, speech, and vision. They may also have difficulty controlling their bodies.
Prevention Strategies for Morning After DWI
There is not much you can do to eliminate alcohol any faster. Eating, sleeping, or drinking coffee or energy drinks does not speed up the process. Many people believe that they can sleep through the night, eat a big meal, take a shower, or drink coffee or an energy drink to rid their bodies of alcohol's effects. That may help you lessen the impact of alcohol, but it may not prevent a DWI since your BAC defines whether you are legally impaired. So, even if you did all the right things to stay off the road after drinking, you must wait long enough for the alcohol to metabolize before getting back on the road.
Thus, if you celebrated your anniversary and had several glasses of wine over dinner the night before, you may want to consider taking an Uber, getting a ride from someone who did not drink the night before, or not going to work or school to avoid the risk of a DUI. Even if you went to bed at 10 p.m. and woke up at 6 a.m. to be on the road by 7 a.m., nine hours may not be enough time for the alcohol to process completely. A breath test can register alcohol in a driver up to 24 hours after they drank.
Steps to Take if You Get Stopped on the Road the Morning after Drinking in NJ
In the event the police pull you over one morning after a night of drinking, the first thing you should do is cooperate with a police officer's request that you take a breathalyzer test. Do not refuse a breathalyzer test, as your implied consent to a breathalyzer test is a condition of your license to drive on the roads. It is illegal to refuse a breathalyzer test under New Jersey law. Penalties for a refusal are as stringent as those for a typical DWI. Additionally, contact a DUI defense attorney upon your arrest.
Charged with a DWI the Morning After Drinking in NJ, Now What?
Getting a DUI conviction can change your life for the worse. You must pay high fines, fees, penalties, and be subjected to restricted driving privileges. Those convicted of driving while intoxicated must drive with an ignition interlock device that prevents drivers with alcohol in their system from operating the vehicle with the device registers even a minimal amount of alcohol. They must also attend alcohol education courses at Intoxicated Driver Resource Centers (IDRC) and potentially lose their license depending on the facts of the case. They may also go to jail, depending on their BAC and DWI history. In addition, a DUI stays on your driving record, jeopardizing your current or future employment potential if you want to work in a field that requires driving or a commercial driver's license. Considering the negative impact a DWI conviction can have on your life, seeking help from a knowledgeable DWI defense lawyer who can review and work tirelessly to get your charges dismissed is your best bet.
Our highly educated DUI attorneys have spent many years leveraging our unique training and experience to successfully contest DWI offenses in courts throughout Burlington County and New Jersey. If you received a DWI charge in Evesham, Bordentown, Florence, Pemberton, Willingboro, Westampton, or another town, contact us today at 609-850-8284 for a free consultation with a DWI defense attorney.
Since we are trained to defend DUI defendants, we listen to and review what occurred before and after your detention and arrest by the police to see if we can find flaws in the traffic stop, field sobriety testing, or breath testing that occurred. Discuss your case with one of our lawyers by contacting us anytime.