The NJ Intoxicated Driver Resource Center Explained
Unfortunately, most drivers do not know the full extent of what they could suffer after a DWI arrest and conviction in New Jersey, including mandatory time at an Intoxicated Driver Resource Center "IDRC."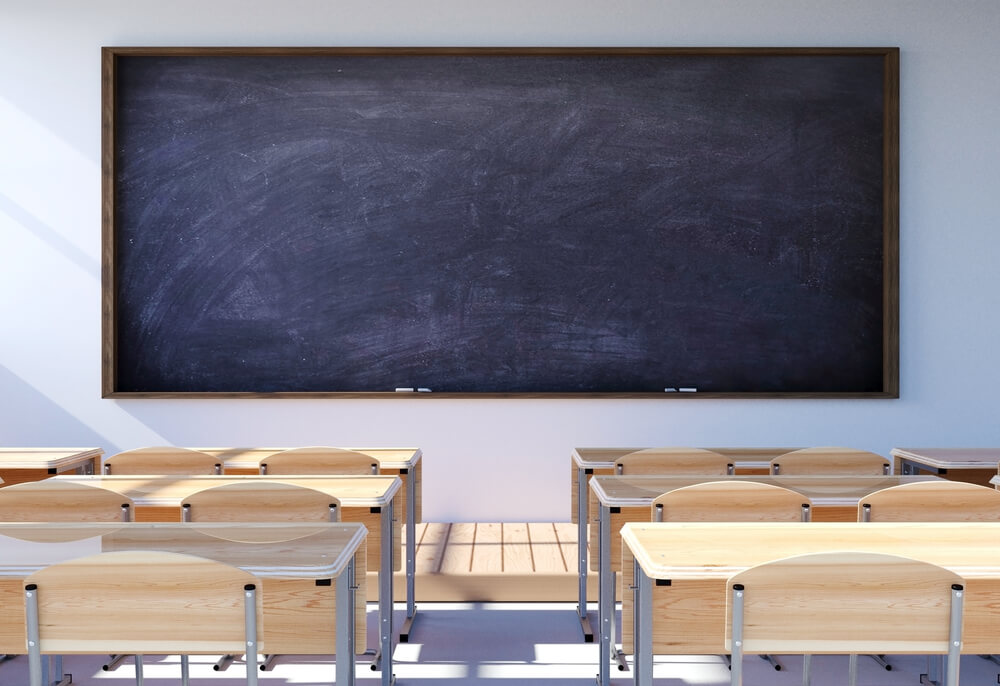 New Jersey wants to make sure you regret driving after drinking at that party, in the local bar or restaurant, with your family during the holidays, or even just leaving the house to pick up your kids after having a few drinks. Now you face a DWI and years of potential penalties, such as annual insurance surcharges, rental fees for an ignition interlock device on your car, fines, fees, and hours at an Intoxicated Driver Resource Center. A DWI affects your life in so many ways, primarily, a daily reminder that you are not free from your mistake, and the law considers you a potential threat to public safety. That is the intent of the DWI penalties, to make a driver think twice before getting on the road after drinking alcohol or taking drugs.
What are Intoxicated Driver Resource Center Requirements for those Convicted of DWI in NJ?
If it is your first DWI, you can expect to be driving with an ignition interlock device on your vehicle for minimally three months and have your license suspended until you install the device. You also pay fines, assessments, and annual insurance surcharges for three years. More seriously, you could spend up to 30 days in jail. To note, the fees and time with an interlock device on your car increase proportionally to your blood alcohol concentration (BAC) and DWI/DUI history. So, instead of three months, you could spend a year with the device if your BAC was between .10% and .149%. And if your BAC was .15% or higher, you can expect your license to be suspended and drive with the device for two to three years.
For second drunk driving offenses, the device remains on your car for three to six years, and you lose your license for up to two years. For a third DWI, you are looking at lost driving privileges for eight years and the device installation for ten. The potential jail time also increases for second and third offenses. Regardless of your BAC or number of DWI's, all convictions require you to complete a mandatory Intoxicated Driver Program at an Intoxicated Driver Resource Center (IDRC).
What is the Purpose of IDRC?
The IDRC administers a drug and alcohol intervention program for individuals convicted of driving under the influence of alcohol or drug DUI. They are located throughout the state to educate and assess those court-ordered to attend for substance abuse or addiction. Arising out of New Jersey's Department of Health and Senior Services, Division of Addiction Services, the Intoxicated Driving Program commissions the IDRC to assess whether convicted DWI/DUI participants need addiction treatment. They also recommend their driver's license suspension or restoration to the Department of Motor Vehicle Commission. The Department of Health Services coordinates with the courts and the Motor Vehicle Commission regarding program compliance.
The program is mandatory for individuals convicted of a drug or alcohol-related offense on the roads or the water. IDRC aims to keep the roadways and waterways safe by educating drivers and identifying those who need treatment for substance problems.
What Happens at IDRC for DUI Charges?
The program includes drug and alcohol education (effects on the body, driving, and the community), information about New Jersey's drug and alcohol laws, screening (drug testing), rehabilitation referral, and monitoring those in treatment or treatment self-help groups, if applicable. After conviction, the Intoxicated Driving Program schedules the offender in the nearest IRDC and notifies them within 60 days. If the offender lives out of state, they must attend the closest New Jersey IDRC within an hour's distance or satisfy the requirements in their home state.
After paying the program fee, program participants fill out a questionnaire and attend educational sessions and discussions. After, a counselor interviews and evaluates each participant. The program aims to teach offenders the meaning of problem drinking, alcoholism, drug addiction, and the effects on families and driving. They also teach attendees about New Jersey's DUI/DWI laws. At the conclusion, an attendee may get a referral to a self-help group for substance abusers or a treatment facility to complete a 16-week program. However, monitored attendance in self-help groups or treatment can last up to a year. Completing the program is fulfilling a sentence to get your license back when you complete the program and all other requirements imposed by the court.
How much does Attending the Intoxicated Driver Resource Center Cost?
The program costs $264.00 for a first offender and $321.00 for a second offender over and above any motor vehicle fees or court fees. Attendance is contingent on payment of the program fees, though indigent attendees may get financial assistance.
How long is the IDRC Program?
The six-hour days consist of detention, education, and evaluation. Without a jail sentence or inpatient treatment order, a person convicted of DWI spends either 12 or 48 hours over consecutive days in a local facility. Third-time offenders typically spend time in jail, inpatient alcohol treatment programs, or both by court order. But after completion of a jail or inpatient term, the offender attends a 12-hour IDRC for review.
What if I don't Complete IDRC Requirements for a DWI Offense?
All participants must complete the IDRC program requirements, pay the fees, and attend treatment if referred before getting their license back. The Intoxicated Driver Program notifies the Motor Vehicle Commission and the court of the program completion or noncompliance. Noncompliance results in an extended license suspension and two days in jail. And you still must complete the program.
How do I Avoid Intoxicated Driver Resource Center Classes if I was Charged with Drunk Driving?
Attendance at an IDRC may be educational but is in no way meant to entertain. It is part of a court sentence after a DWI or DUI conviction and is only one of many time-consuming tasks to complete and fees to pay to get back on the road again. A DWI conviction in New Jersey can wreck your finances not only in paying fees, assessments, and surcharges to complete your sentence but also in future personal and professional losses. Thus, the best way to avoid financial and personal losses is to prevent a DUI conviction in the first place.
Just because the police charged you with driving while intoxicated or under the influence of drugs does not mean a conviction is certain. Instead, you could hire a tactically-skilled DWI attorney to hold the state's feet to the fire based on the evidence in your case and be sure that your charges are dismissed if there was improper handling of your case. You can count on our DWI defense lawyers to defend your right to a fair trial and fair treatment along the way to trial. We check the police, prosecutor, witnesses, and documentary evidence for illegalities to work toward a dismissal or not guilty decision in municipal court.
Talk to a Burlington DUI Attorney Right Away if You are Facing DWI Charges
Contact (609) 850-8284 or connect with us online if you have questions regarding a DWI case in Mount Holly, Mount Laurel, Maple Shade, Lumberton, Southampton, Evesham, Florence, Bordentown, or elsewhere in the Burlington County area. We offer free consultations and our DWI lawyers are thoroughly prepared to provide you with additional assistance.
Additional Reading: