Charged with a Handgun while Driving in Burlington County
Police Found a Gun in my Car during a Traffic Stop in South Jersey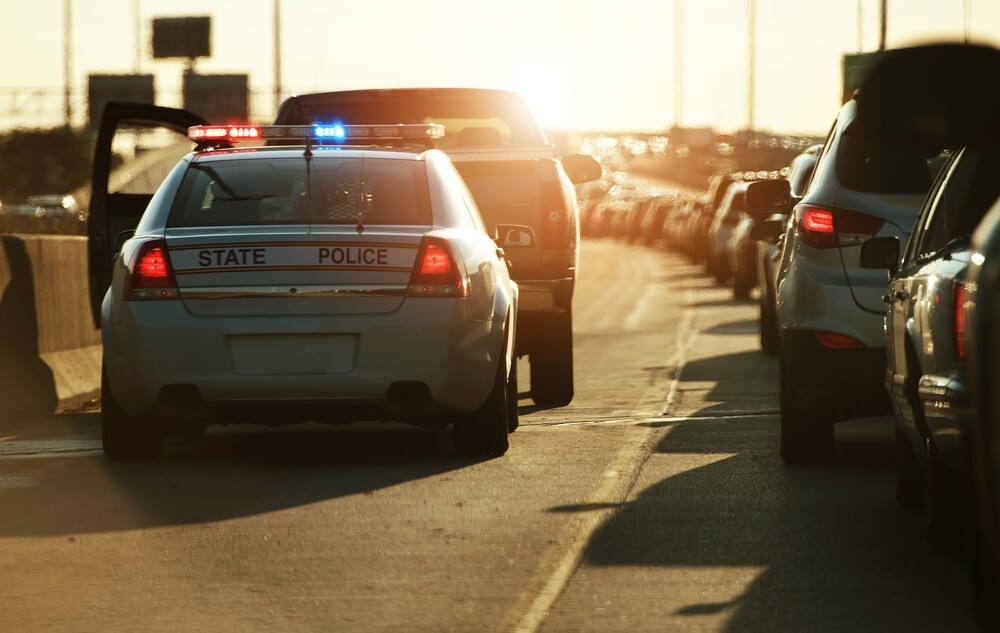 Driving through Burlington County, you may find expansive wooded areas like Wharton, Bass River, and Penn state forests. The central New Jersey County sprawls from the Pennsylvanian border to major water borders, like the Great Bay and Mullica River. If you're just traveling through or visiting, don't mistake the county as a rural natural haven for tourists. With 805 square miles, it is the largest New Jersey County to cross with its 506 miles of roads over 31 cities and towns. In this densely populated county with many urban areas and busy communities, you can expect to find police enforcing the laws on the roadways, handing out tickets for traffic violations, and making arrests for crimes like illegal gun possession and other serious felony weapons charges. Like many, you may have found yourself immersed in the New Jersey court system when you were headed to Pennsylvania with a gun in your vehicle are ended up charged with unlawful possession of a weapon. Burlington County is a hot bed for these types of cases, and it is extremely important to understand the legalities, the consequences you're facing, and what you can do to protect your rights.
Pulled over for a Traffic Offense, Ended up Charged with a Gun in NJ
Speeding is one of the many reasons the police might have to stop you. They can even stop you for driving less than 30 miles per hour over the speed limit. Understandably, speeding is a safety concern, as about 13% of all accidents and 27% of fatal accidents are due to speeding. Thus, police are more willing to ticket you for speeding if it means reducing the number of accidents on the road. Truthfully, everyone has driven over the speed limit at some point in their life. And yet, being pulled over for speeding happens everyday on New Jersey roads and highways.
The police can also stop you for much less serious infractions like a broken taillight or a license plate covering a small portion of the words "Garden State." Unfortunately, the lesser infractions like lane changes without signaling, cracked windshields, or the wrong tinting on your windows, can still lead to vehicle searches and criminal charges for a wide range of illegal items and offenses. Law enforcement often conduct a traffic stop for minor violations like a missing license plate or fuzzy dice hanging from your rear-view mirror, which then results in them discovering drugs, guns, and criminal evidence. Although the New Jersey Supreme Court clarified what must be illegible on a license plate to justify a stop, police still stop people for the little motor vehicle rule violations.
Was the Police Stop Justified in my Gun Case in Burlington County NJ?
Mind you, the police cannot stop you for any or no reason. An officer must have probable cause that you committed an offense, which includes a motor vehicle violation. As such, if you are driving a registered and road-compliant car, following the rules of the road, law enforcement cannot pull you over because they suspect you did something wrong without something more than a hunch. In other words, they cannot pull you over without some shred of proof that you broke the law. Other than DWI checkpoints, a police officer must have a legitimate reason for the stop. And even DUI checkpoints have rules the police must follow in choosing a location, setting them up, and the method of selecting who they stop.
They cannot search you or your car without a warrant, but many exceptions allow warrantless searches and searches of automobiles in particular. For instance, they may find a reason to search your vehicle if they see criminal evidence in your car, such as a gun sticking out from under your seat, in the center console, or in the glove compartment as you retrieve your insurance and registration information. Even your overly nervous behavior may trigger suspicion and a closer inspection. You may even admit to having the weapon in your car, simply unaware that you are breaking the law by traveling with it in an unlawful manner, or with your Pennsylvania permit but none from New Jersey.
What am I Facing if a Search of my Car Led to Charges for a Firearm in NJ?
If a gun shows up in the investigation, you may face harsh charges for illegal possession, including unlawful possession of a handgun, rifle, shotgun, or other firearm. You can have legal guns in New Jersey if you have the proper permits and only travel with them to and from home, work, and other specific locations for permitted uses, like hunting. However, you need to lock a gun in a gun case or storage container or secure it, without ammunition, and out of reach of the driver and passengers. Not doing so can mean you're facing prison time.
What if I Have a Gun Permit from Pennsylvania?
New Jersey law is specific and unforgiving. Regardless of the rules in other states, you must follow New Jersey law to buy, own, or possess a firearm. It is not considered a valid defense that your gun is legal in the state you come from or that you are allowed to carry it in your car in another state. You must comply with New Jersey law or become compliant within a short time after establishing residency. Otherwise, you face stiff penalties. Unlawful possession of a handgun or another firearm with a state-issued permit from New Jersey is still a violation of the law. In other words, Pennsylvania permits aren't accepted for guns.
Charged with Possessing a Gun in a Motor Vehicle Stop, Am I Going to Jail?
Unlawfully possessing a handgun is a second degree crime. That means you could spend up to ten years in prison. For most other firearms, you could spend up to five years in prison for a third degree criminal violation. And illegal weapons, like specific knives, sawed-off shotguns, brass knuckles, slingshots, handcuffs, and other items listed in N.J.S.A. 2C:39-3 can land you in jail for six months or in prison for 18 months to five years, depending on the weapon. Moreover, using weapons like explosives or other destructive instruments to commit a crime against a person or property is a second degree crime for possession of a weapon for an unlawful purpose. Using other weapons to commit or intend to commit wrongdoing is a third degree crime.
Seeking Defense for NJ Gun Charges
You could face a lengthy prison sentence for driving with a gun in your car in Burlington County, NJ. Immediately after the arrest, you should contact a Burlington County gun lawyer. As you can see, New Jersey has strict laws. It also has special Acts, like the Graves Act, that require you to serve a minimum sentence before getting out of prison or becoming eligible for parole. That's why you need experienced defense, someone who knows the Burlington County Superior Court, as well as the law in New Jersey, to prevent you from succumbing to the worst kind of trouble. If the police stopped you or searched your car unlawfully, which would get the arrest and any evidence collected illegally thrown out of court, your gun case could get dismissed. You won't know until you talk to a skilled gun defense attorney. Call our local office in Evesham Township for a free consultation at (609)-850-8284.