Drug Possession Charges Dismissed in New Jersey
Burlington County NJ Drug Possession Attorneys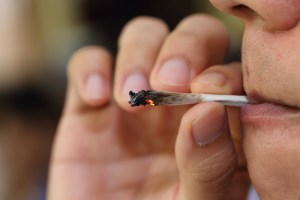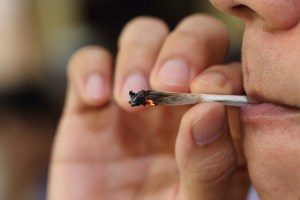 While New Jersey may be moving towards legalization of marijuana, New Jersey Police Officers and Burlington County Prosecutors are still investigating and filing charges for possession and distribution of marijuana. If you were arrested and charged under N.J.S.A. 2C:35-10, you could be facing a disorderly persons offense for possession of less than 50 grams of marijuana. For one of my clients, this was exactly the case. This defendant had no prior criminal record and was currently enrolled in an undergraduate university. He was caught allegedly possessing marijuana as well as other drug paraphernalia, in violation of N.J.S.A. 2C:35-10a(4) and N.J.S.A. 2C:36-2. Both of these charges carried up to six (6) months in jail and a six (6) month suspension of your driving privileges. For my client in particular, this was not an option. He was set to graduate and had multiple job opportunities that would quickly vanish if he had a criminal record for drug possession.
Possession of Marijuana Charges Dismissed
After multiple court appearances and extensive review of evidentiary documentation and surveillance video, I was able to craft a defense to the charges. After oral arguments, I was able to demonstrate that the State could not prove that my client: (1) actually possessed the marijuana or (2) intended to exert control of the marijuana for consumption / ingestion. With these issues, the State had no choice but to dismiss the charges entirely. My client was then able to immediately file an expedited expungement with the Court, at no expense to him, while on the record. In the end, my client walked away with no criminal conviction for either of the criminal charges originally filed as well as an Expungement Order pending with the Superior Court.
N.J.S.A. 2C:35-10 Charges
Under N.J.S.A. 2C:35-10a(4):
"It is unlawful for any person, knowingly or purposely, to obtain, or to possess, actually or constructively, a controlled dangerous substance or controlled substance analog, unless the substance was obtained directly, or pursuant to a valid prescription or order form from a practitioner, while acting in the course of his professional practice, or except as otherwise authorized by P.L.1970, c.226 (C.24:21-1 et seq.). Any person who violates this section with respect to:

(4) Possession of 50 grams or less of marijuana, including any adulterants or dilutants, or five grams or less of hashish is a disorderly person."
As a disorderly persons offense, marijuana possession carries up to 6 months in the Burlington County Jail, a 6 month loss of your driving privileges, probation, community service, fines/fees and a criminal record.
Evesham NJ Criminal Defense Lawyers
If you have pending criminal charges in Burlington County, contact the law offices of Proetta & Oliver. Firm Partner, William C. Fay, IV, is a former New Jersey Deputy Attorney General who has dedicated his career to criminal law. For an immediate consultation on your pending marijuana possession, marijuana distribution, possession of drug paraphernalia, cocaine distribution, heroin possession, prescription drug possession, prescription drug distribution or methamphetamine possession, please call our Burlington County Office today at (609) 850-8284. Our office can be reached 24/7 for your convenience.