Drug Recognition Expert "DRE" Tests and Reports as DUI Evidence in NJ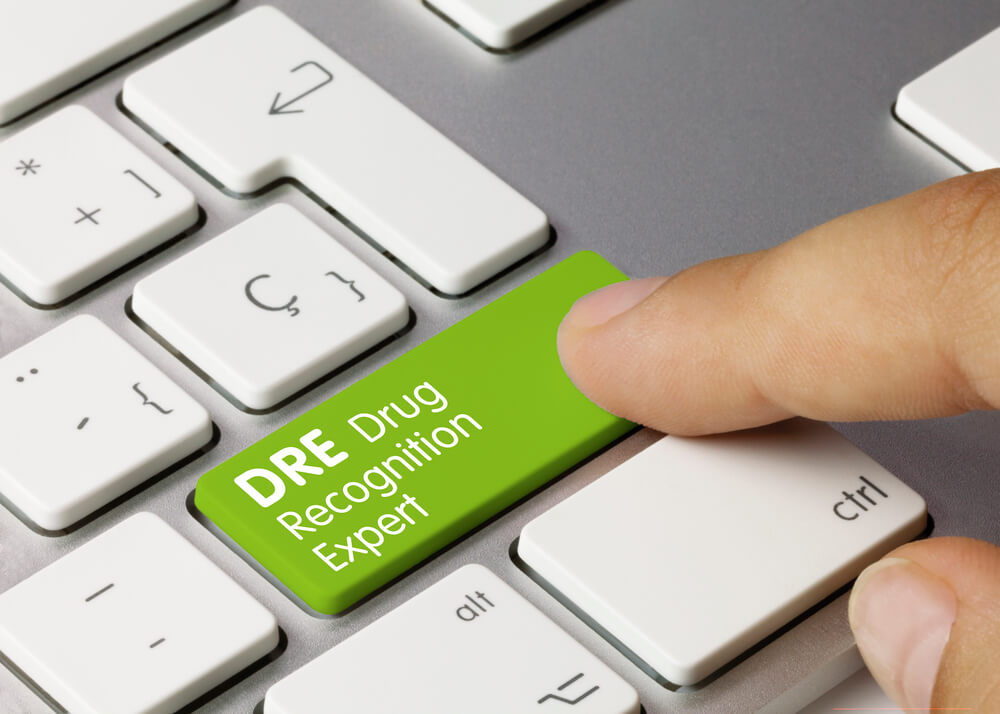 If you face DUI charges for driving under the influence of drugs in New Jersey, you may have encountered a DRE, which is the abbreviation for Drug Recognition Expert. A DRE is a specially trained law enforcement officer who evaluates DUI suspects for drug impairment. Since there is no breathalyzer for detecting drugs in a person's system, law enforcement, and prosecutors rely on the expert opinion of a DRE to establish impairment at the time an individual operated a motor vehicle.
If you have been charged with a drug DUI based on the opinion of a drug recognition expert or your driving under the influence case involves a DRE evaluation, the highly trained and credentialed DUI lawyers at Proetta, Oliver, & Fay fully understand what it takes to zealously defend you. A DUI conviction has serious consequences, and our DUI defense attorneys know how prosecutors use chemical tests and DREs to prove their cases. Our lawyers have a thorough knowledge of the 12-step evaluation process, the training that DRE's undergo, and the scientific facts about urine tests and various drugs that DREs test for. We prepare a comprehensive approach to your defense based on all of the facts and evidence, and every single thing that happened during the motor vehicle stop, subsequent investigation, arrest, testing on the roadside and in the police station, and beyond.
We assist clients facing DUI charges throughout Burlington County and Southern New Jersey, including in Delran, Florence, Pemberton, Lumberton, Riverside, Burlington Township, Evesham, and Mount Laurel. Contact us at 609-850-8284 24/7 to speak with a lawyer who can assist you in a free consultation.
What the State Uses DRE's for in New Jersey DUI Cases
Prosecutors use DREs as experts to prove a driver was impaired while driving. The primary element of a DUI conviction is the driver's impairment when they were behind the wheel of a motor vehicle or intending to drive. They testify to the appearance and performance of the accused during a 12-step evaluation to determine impairment at the time of arrest.
Since urine samples do not prove when a driver ingested drugs, nor whether they drove impaired by drugs, such tests are typically not enough evidence for a prosecutor to convict a driver of a DUI under a beyond-a-reasonable doubt standard. However, a DRE's testimony about their report and evaluation and a urine test may be more compelling evidence of impairment to a judge. 
What Training do Drug Recognition Experts Receive?
After application and acceptance into the program, all DREs must pass a Standardized Field Sobriety Testing (SFST) course and a Drug Evaluation and Classification Program (DEC). The DEC includes three phases, the first covering the DRE evaluation process, the seven drug classifications, eye examinations, and procedures for conducting the SFST.
The second phase covers 56 hours of DRE education, such as performing a drug evaluation, breakdown of each drug type, drug mixtures, examining vital signs, case workup, testifying in court, and preparing a Curriculum Vitae, capped by a final examination.
Assuming the officer passes the written examination, the final phase covers a practicum involving a dozen drug evaluations under qualified supervision. The officer must accurately identify three drug categories and correctly identify substances at least 75% of the time. The certification comes after passing a final examination and obtaining the approval of two DRE trainers.
Categories of Drugs Involved in DRE Testing in New Jersey
The seven drug categories DREs train to recognize are cannabis, central nervous system depressants, central nervous system stimulants, dissociative anesthetics, hallucinogens, inhalants, and narcotic analgesics.
When are DREs Called Upon During DUI Arrests in NJ?
Once a suspect goes through a series of field sobriety tests and is taken to the police station or jail for a breathalyzer test, the DRE steps in when the breathalyzer test registers a blood alcohol concentration (BAC) reading of less than .08%, which is the legal threshold of intoxication. 
An officer who believes the suspect is impaired, despite the breathalyzer reading, may call in a DRE for a drug evaluation. An officer may ask the suspect to submit to a urine test to detect drugs. However, a urine test does not accurately pinpoint the timing of the drug ingestion. For example, marijuana shows up in a urine test even though the test subject ingested the drug the last time 30 days before the test. As such, a DRE assesses the suspect for signs of drug intoxication, beginning with the arresting officer's report of the behavior and physical appearance indicating drug intoxication. 
Specific Tests and Exams in DRE Evaluations in NJ
The International Association of Chiefs of Police established a 12-step drug impairment evaluation for DREs. The first step is for the suspect to submit to a breathalyzer test for a BAC reading. Afterward, the DRE speaks with the arresting officer and questions the suspect. Next, the DRE conducts an eye examination for nystagmus, which is rapid eye movement, and divided attention psychophysical tests, such as the one-leg stand, walk and turn, and finger-to-nose test administered on a field sobriety test.
Then, the physical examination of the suspect's vital signs (heart rate, blood pressure, and temperature), dark room examination (for pupil dilation), muscle tone examination (muscle rigidity), injection site examination, and the suspect's statement (questioning and Miranda rights reading) follow. Finally, the last three steps of the drug evaluation protocol are the suspect's statement, the evaluator's opinion, and the toxicology sampling (blood, saliva, urine).
In the end, the DRE determines whether the suspect is impaired and, if so, whether the impairment is due to alcohol, a medical condition, prescription drugs, or illegal controlled dangerous substances, considering the seven classes of drugs.
Fundamentals of Drug Recognition Expert Reports in NJ
The DRE report is the drug recognition evaluation, including the interview with the suspect and statements or behaviors that may incriminate them, such as admissions about taking medications, leaning against a table or wall during the interview, or slumping in a chair. All observations that may indicate impairment, such as red eyes, jittery fingers, or shaking legs, are included in the report along with the results of the divided attention psychophysical tests, toxicology results, and the DRE's opinion about the driver suspect's impairment. 
Potential Issues with DRE Evaluations that DUI Defense Lawyers can Use
DRE evaluations are only as good as the evaluator and how they conduct the assessment. Since a DRE's job is to find impairment, they may note observations that could be signs of drug impairment or nervousness. So, when a DRE notes in their report that the driver had jittery legs and mumbled, these behaviors could indicate drug impairment or anxiety.
Moreover, the evaluation is not science-based. Often, the suspect's admissions and possessions at the time of the stop form the primary basis of a DRE's opinion after an evaluation. In other words, DRE reports and testimony face tough scrutiny regarding how DREs conduct evaluations, and defense attorneys can question each observation, note, and opinion of a DRE to raise doubt. 
Let our Evesham DUI Defense Lawyers Challenge the DRE Findings in Your Case
Contact Proetta, Oliver, & Fay to discuss your case with an attorney and find out how our team can be invaluable to your DUI defense. We are protective of our clients' constitutional rights, including a fair trial, and depending on the circumstances in your case, we may object to DRE evidence or cross-examine a DRE to show the unreliability of their testing procedures and opinion, resting on such flawed methods. Let us help you successfully defend against a DUI involving prescription medications or other drugs, evidenced by a DRE evaluation. Our firm frequently handles Drug DUI cases in Cinnaminson, Bass River, Mount Holly, Bordentown, and Tabernacle. Contact us today for a cost-free consultation. Simply call 609-850-8284.
Additional Information: