How to Prepare for a Municipal Court Case in NJ
The first step in being prepared when your case goes to Municipal Court in New Jersey is understanding the process.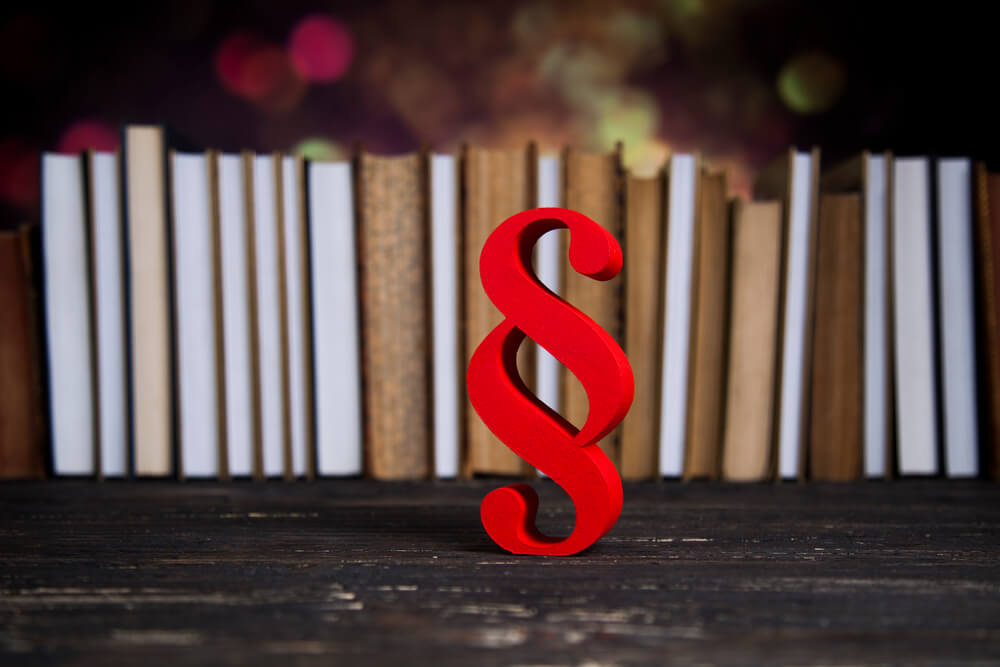 If you got a speeding ticket, DWI, or building code violation notice, you might find yourself summoned to appear before the municipal court in any municipality in New Jersey. In recent times, this includes virtual zoom court sessions for the municipal court where your case is being handled. The municipal courts handle traffic violations, parking tickets, municipal ordinance violations, licensing infractions, petty and disorderly persons offenses. So, if you are ticketed or arrested for a relatively minor crime, you appear in municipal court to clear up the matter.
Stages and Steps in New Jersey Municipal Court
The first thing to know is the date of your first appearance. The date is on the paperwork. The first appearance happens before a judge and you'll hear the charges against you. The municipal court prosecutor is there representing the municipality. After the judge reads the charges, they ask you how you plead to the charges. You are obligated to plead guilty or not guilty. If you plead not guilty, the judge will schedule your next appearance and ultimately, your trial date. You then appear in court ready to present your defense to the charges. You have the opportunity to resolve the case beforehand and to review all of the evidence prior to your trial date. More importantly, you may also have an attorney who can help you make sense of court rules and procedures you may not know. They can prepare and shape your defense, speaking on your behalf and using their knowledge and experience to undermine the case against you.
On the other hand, if you plead guilty to the charges, the judge sentences you based on the criminal or motor vehicle offenses in your case and any relevant factors. Once you plead guilty and the judge sentences you, you must fulfill the terms of the sentence.
Can You Avoid Municipal Court by Paying the Ticket in NJ?
If your ticket is one that you can pay to avoid a court hearing, you must pay the ticket on time, before the date to appear on your ticket. You may be able to pay online. You can call the court clerk if you are unsure if you can avoid court by paying the ticket. The appearance date is the deadline for taking care of the ticket. If you fail to pay before the appearance date and fail to appear, you can face additional consequences.
What Happens if Fail to Appear for a Municipal Court Date?
If your notice says "court appearance required," then you'll need to appear to handle the case, and the penalties for failing to appear for court can be startling. In fact, the judge can issue a warrant for your arrest and suspend your driver's license. That means the police could arrest you if they stop you and find the outstanding warrant in their computer system. Not only that, but driving with a suspended license is a serious offense in New Jersey, carrying harsh punishment.
If you do learn that you have an outstanding warrant for your arrest, you want to clear that up before a surprise arrest. You can contact the court administration and better yet, contact an experienced criminal defense lawyer beforehand who can help you with this. Your better option is to have an attorney advocating for you immediately, handle the warrant, and request a rescheduled hearing date. If you cannot afford an attorney, you can ask for a public defender. You may also request time to pay fines if you have financial difficulties.
Can You Appeal a Municipal Court Decision?
If you believe the judge erred in their decision and sentencing, you can appeal the court ruling within 20 days of the verdict. The case then goes to the Superior Court.
How Bad can the Penalties be in a Municipal Court Case?
Though many municipal court cases conclude with a fine payment, those involving criminal offenses that do not can end with jail and financial penalties, among other consequences. A disorderly persons offense carries a maximum six-month jail sentence and a fine of $1,000.00. A petty disorderly persons offense carries less, but still up to 30 days in jail and $500 fine. A DWI conviction may result in jail, community service, license suspension, and expensive fines and fees, including rental and installation fees of an ignition interlock device. Some cases end with probation.
If you hire an experienced municipal court defense attorney, you have a higher chance of getting a better case outcome. Most importantly, they can potentially help you avoid a criminal record, and thus, restricted employment options and other consequences, by successfully defending you and getting your charges dismissed. Your attorney may also determine that you are a prime candidate for a diversionary program rather than jail. Conditional Dismissal and Conditional Discharge are two diversionary programs that allow a defendant to avoid a criminal record after program compliance during the mandatory period. To be eligible, you must have a clear criminal record and no other diversionary program completions in your history.
You may be eligible for the conditional discharge program if you face disorderly persons offense violations for drug possession of small amounts of a controlled dangerous substance or drug paraphernalia. You must complete the supervised program to get your charges discharged from your record. You may qualify for the conditional dismissal program for other offenses like shoplifting, also a supervised program with potential drug testing and other requirements. If you are eligible, your attorney can help you apply for the program to ensure you know how to comply and be successful. An attorney can also help you obtain a favorable plea outcome for most municipal court infractions if that is the best way to achieve the best resolution in your case.
What if only one of my charges is usually handled in Municipal Court?
While a more severe offense may be accompanied by another lesser offense that would usually be handled in municipal court, the entirety of a case involving a fourth, third, second, or first degree crime will be handled in the superior court instead. Also, unlike the superior court, there are no grand jury indictments in municipal court. Only in superior court does a defendant face indictment by a grand jury and a trial by jury. The municipal court judges decide cases, not juries. Superior court cases have a distinct process and the consequences of a conviction are even more severe. These cases also require aggressive defense representation.
Municipal Court Case? Let us Help
Thus, if you face jail time, high fines, or an arrest warrant, you should contact an informed criminal defense lawyer to help you through the municipal court legal system. Get help from an experienced municipal court defense attorney at our Burlington County criminal defense office by contacting 609-850-8284 today. One of our partners who handles many cases in Burlington County Municipal Courts and surrounding areas can assist you in a free consultation.
Burlington County Municipal Courts Information: