New Jersey Warrant for Arrest: Meaning, Types, Reasons, & Implications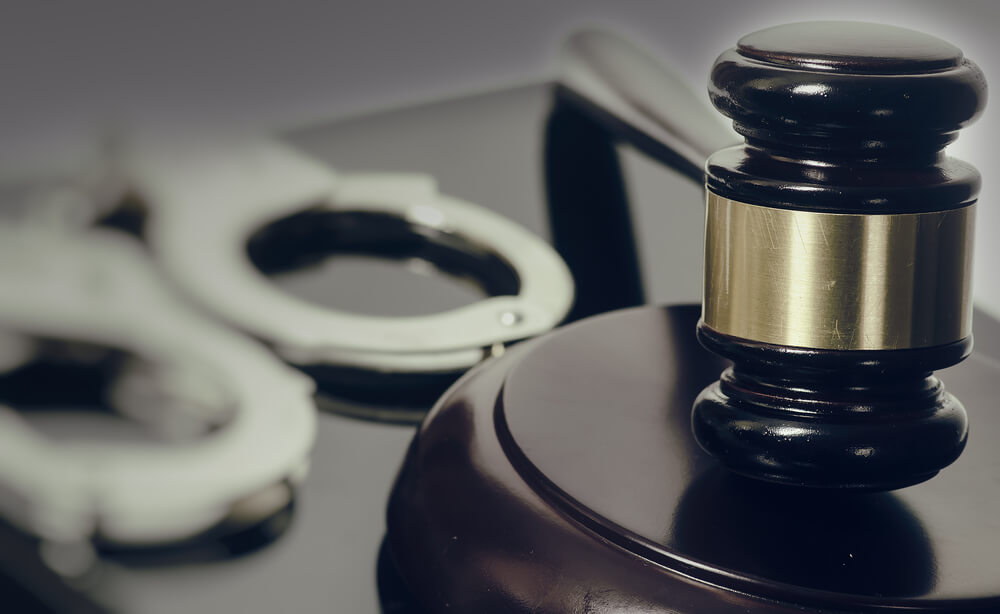 Either an arrest or bench warrant indicates the state is interested in prosecuting you for a crime or offense, or wants to hold you accountable for some violation of your obligations to the court in New Jersey. Regardless of the crime or infraction, an experienced criminal defense lawyer at Proetta, Oliver & Fay can help you assess the warrant and the charges you face, resolve the arrest or bench warrant as soon as possible while protecting you from damaging your case in the process. If you have been charged with a misdemeanor or a felony in Burlington County, we can determine the best approach to avoid a conviction or minimize the penalties, and walk you through the entirety of the process without allowing the criminal justice system to swallow you up.
Our law practice is dedicated to defending clients charged with aggravated assault, disorderly conduct, DUI, shoplifting, harassment, heroin possession, and all other criminal and traffic offenses throughout the Burlington County area. We offer knowledgeable and skilled defense for individuals young and old in Mount Holly, Evesham, Florence, Burlington Township, Florence, Mount Laurel, Willingboro, Pemberton, Delran, Bordentown, and nearby towns. Contact us today at 609-850-8284 to speak with one of our attorneys free of charge.
I have a warrant for my arrest in New Jersey, what does it mean?
An arrest warrant authorizes law enforcement to find an individual suspected of violating the law and arrest them. It is the official authorization of a judge or magistrate, naming a person alleged to be involved in unlawful activity. The document identifies the alleged offenses or crimes, the named suspect who allegedly committed them and their location. An arrest warrant can be for municipal court and superior court matters. Thus, an arrest warrant may be for disorderly persons offenses such as simple assault, motor vehicle offenses such as a DWI, or indictable crimes, such as burglary.
How do the police obtain an arrest warrant in Mount Holly, NJ?
Typically, an arrest warrant arises from a criminal investigation when police discover evidence pointing to a suspect. The police then take that evidence to the prosecutor in the form of an affidavit attesting to probable cause that a specific individual committed crime. The prosecutor then decides whether to pursue criminal charges against the individual. To move forward in pressing criminal charges, the prosecutor must first present the arrest warrant to a judge or grand jury.
Who authorizes an arrest warrant?
The judge signs arrest warrants or a grand jury decides whether a suspect is indicted for a crime. An indictment is a determination by a panel of jurors that the state should bring criminal charges against an individual. An indictment authorizes the police to arrest the indicted suspect.
When are arrest warrants issued in Mount Laurel?
Law enforcement obtains an arrest warrant following a citizen complaint to the police or other agencies that investigate legal violations, a criminal investigation by law enforcement, or a grand jury indictment.
Does law enforcement have to prove you committed a crime before arresting you on a warrant in Pemberton?
The basis for an arrest warrant is probable cause that a suspect committed an offense. Probable cause is supported by evidence to suggest that the suspect violated the law. The evidence does not have to convince a judge or grand jury by the same standard as a conviction. In other words, the evidence does not have to prove that beyond a reasonable doubt the suspect committed the charged offense.
How will I know if there is a warrant for my arrest in Cinnaminson?
After an arrest warrant authorization, law enforcement records the warrant in a criminal database available to the nation's law enforcement. Thus, the police can arrest you at the named location in the warrant or another location, for example, after an unrelated police stop for a traffic violation. Once they run your driver's license, they can find you in the database.However, you can find an arrest warrant on the court's website by providing your ticket or complaint number.
Is a bench warrant the same as an arrest warrant in NJ?
A bench warrant is also an authorization to arrest an individual, but a judge issues it directly from the bench, meaning without the prosecutor's probable cause petition or a grand jury indictment. A bench warrant issues to arrest a person who committed a crime, whereas an arrest warrant is for a criminal suspect. NJ Court Rule 7:2-3 authorizes a bench warrant for specific reasons.
Judges issue bench warrants for lesser violations like failure to appear in court or respond to a summons, pay fines, pay child support, or obey other court orders, such as parole orders or violation of probation orders. So, when an individual fails to appear in court for their arraignment on charges of a restraining order violation, the judge can issue a bench warrant for their arrest. Likewise, the police can arrest you at a traffic stop if they find a bench warrant for your arrest.
You may discover a bench warrant for your arrest when the court suspends your driver's license after issuing a bench warrant. You must resolve the issue that resulted in the bench warrant to get your driving privileges restored.
How does an arrest warrant differ from a search warrant in Pemberton?
A search warrant allows the police to search a specific location named in the document and seize crime evidence. Though seizing evidence is not the primary purpose of a bench or arrest warrant, the police can search you or your vehicle for illegal activity evidence, such as drugs or guns, after arresting you.
Do I need an attorney if I have an arrest or bench warrant in New Jersey?
After reviewing the evidence supporting an arrest or bench warrant, a criminal defense attorney can help you build a strong defense against the state's case. With our experience handling arrest and bench warrants in New Jersey, the attorneys at our Burlington County criminal defense firm can examine the state's proof and the procedures the police followed in obtaining it. We can also petition the court to throw out any of the state's evidence obtained in violation of laws, rules, and procedures.
On top of that, our criminal lawyers immediately begin working for your defense and gather evidence to counter the state's evidence for your arrest. If the situation applies, we can provide evidence to the judge presiding over your case that you missed your arraignment for valid reasons, such as a medical emergency that left you incapacitated in the hospital.
Depending on the strength of the evidence, our defense team may also discuss your case with the prosecutor to show that the state's case is too weak to prosecute. In some cases, we can persuade the prosecutor to dismiss the case or reduce your charges to lesser offenses in a plea agreement. We also assess your record, the charges, and the facts to decide if we can obtain a lesser sentence by getting you probation, or helping you get admitted into a diversionary program like Pretrial Intervention (PTI) rather than jail or prison.
And if the state prosecutes you before a jury, our tactically skilled criminal defense attorneys can present evidence and arguments to the jury that raise doubt about the state's ability to prove their case up to the beyond a reasonable doubt standard. We can also cross-examine the state's witnesses to discredit them and provide stronger witnesses for your defense. In our practice, we litigate criminal cases with experience and tireless dedication. In fact, one of our partners, William C. Fay, used to work as a Deputy Attorney General with the New Jersey Office of the Attorney General, making him uniquely informed and able to challenge prosecutorial tactics in serious criminal cases.
Consult a Skilled Defense Attorney at Proetta, Oliver & Fay if You Have a Warrant for Your Arrest in Burlington County NJ
At Proetta, Oliver & Fay, our criminal lawyers' legal and practical knowledge is indispensable to an effective response to a warrant. Consult with one of our attorneys by calling for a free consultation and additional direction about your case. You can reach us anytime by sending a message, starting a chat, or calling 609-850-8284.