Suppression Motions in NJ Criminal and DWI Court Cases
Skilled Defense Attorneys Discuss Motions to Suppress Evidence Against Clients Charged with Criminal and DUI Offenses in Burlington County NJ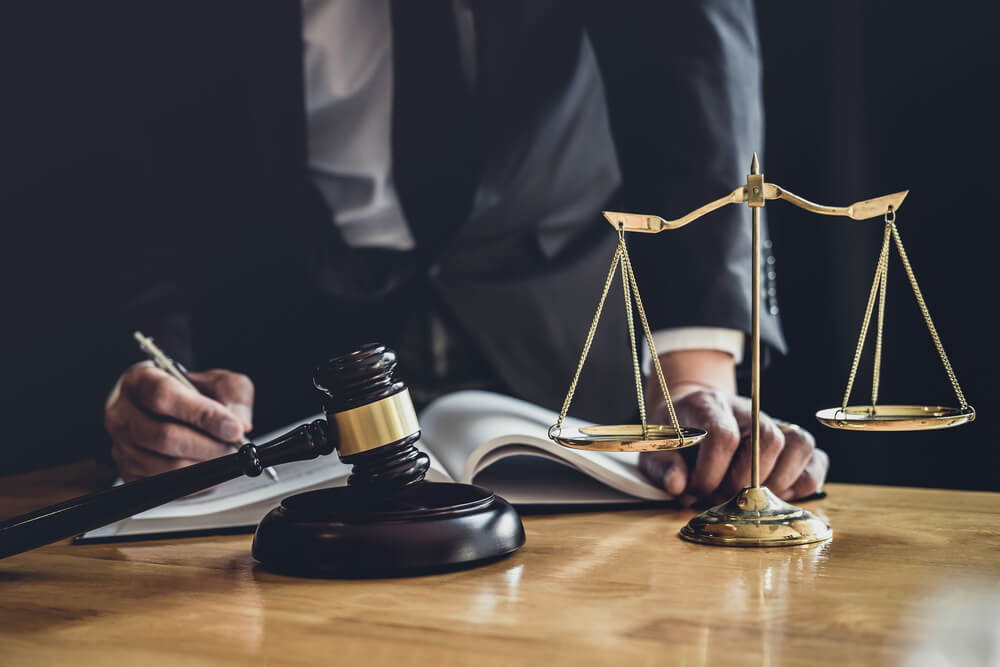 When law enforcement exceeds its powers and violates an individual's constitutional rights, the law does not allow the state to benefit from their wrongful behavior. Thus, when the police interrogate a suspect in violation of their Miranda rights or seize a gun or drugs in a warrantless and baseless search, defendants have the right to bring a motion to prevent such evidence from being used against them. The vehicle for defense attorneys to prevent a prosecutor from introducing to a jury all evidence obtained illegally is the motion to suppress.
Suppressing a Coerced Confession in Mount Holly NJ
One instance of illegally obtained evidence is a coerced confession. Sometimes, suspects cave into police intimidation and misrepresentation. Interrogators may underplay a confession's effect to compel a suspect's criminal confession. In fact, the seminal case Miranda v. Arizona, 384 U.S. 436 (1966) established confessions were not admissible evidence when the state failed to warn a suspect of their 5th Amendment right to remain silent. The Fifth Amendment protects citizens against self-incrimination and a 6th amendment right entitles citizens to an attorney before or while police interrogate them. The Sixth Amendment allows criminal defendants a right to trial by jury, to know the charges against them, and to have an attorney. After this decision, the state must read detained suspects their rights to remain silent and to an attorney and that anything they say can be used against them in a court of law before interrogating them. A detained person is not free to leave police custody, which is a different scenario than a person who can willfully leave whenever they choose.
Suppressing Unlawfully Obtained Evidence from a Search in Mount Laurel
The Fourth Amendment prohibits law enforcement from conducting illegal searches and seizures of your car, person, or home in conjunction with arrests for which police have no probable cause. Thus, when the police find a gun in a suspect's car and seize it, a criminal defense attorney may file a motion to suppress the firearm's use as evidence. Search warrants may also be flawed as overly broad or inapplicable because the state infringed on a defendant's constitutional rights. Some or all these factors may be under consideration for a judge's determination of a suppression motion.
Suppressing the Results of an Illegal Traffic Stop in Cinnaminson
When the police traffic stop is unlawful (for example, racial profiling or no probable cause to believe criminal activity occurred), the vehicle search afterward is also illegal. Ordinarily, a legal traffic stop may warrant law enforcement's seizing a gun or other evidence of unlawful activity in the vehicle. For example, police officers who stop a driver for suspected drunk driving may find evidence of alcohol in the driver's breath or their bodily reactions. Finding proof of alcohol, they may conduct field sobriety tests. But when the stop is illegal, the search and seizure (including a field sobriety test or an open bottle of beer in the car) afterward violate a suspect's Fourth Amendment rights unless the driver gives consent for the search or the police have a search warrant.
Suppressing Evidence from a DWI Investigation
For example, when the police improperly conduct field sobriety testing, meaning not according to the National Highway Traffic Safety Administration, the officer's testimony about the defendant's test results may not be admissible. Also, the court may throw out the DWI evidence when the state mishandles DUI drug testing or breathalyzer test results are inaccurate due to poor machine maintenance.
A successful motion may mean the prosecution does not have enough evidence to prosecute a defendant for the crimes charged. For example, a suppression motion that eliminates all DUI evidence, including evidence from a field sobriety test and breathalyzer blood alcohol concentration above the legal limit, after an unwarranted police traffic stop may make a prosecutor's DUI charges difficult, if not impossible, to prove beyond a reasonable doubt.
When is a Motion to Suppress Evidence Filed in New Jersey?
A defense attorney typically files a motion to suppress evidence before a trial. The motion (called a motion in limine because it occurs at the start of a trial) requests that a judge exclude any evidence the state obtained in violation of a defendant's constitutional or other legal rights from a criminal trial. The motion must state the basis for excluding specific evidence and the evidentiary rules that allow such a motion. The Fourth Amendment to the United States Constitution contains the exclusionary rule, which disallows proof that the police gathered in violation of a citizen's right to be free of unlawful searches and seizures. Federal Rules of Criminal Procedure 41(h) allow motions to suppress, as do New Jersey's rules.
What is the Process for Evidence Suppression in NJ Criminal Court?
A criminal defense lawyer files a motion to suppress with a trial judge and gives notice to the prosecutor on the case, the individuals who applied for a search warrant (if applicable), co-defendants, and any other individual relevant to the proceedings according to Rules 3:10-2, 3:5-7 and 7:5-2 (applicable to a municipal court disorderly persons offense). If the police had a search warrant, the burden of proof is on the moving party to prove the warrant unsupported by probable cause or was otherwise deficient. On the other hand, warrantless searches are typically invalid, so the state has the burden of proof to justify the search based on a valid exception. They must prove that more likely than not, the facts indicate an exception that permits a warrantless search to beat the motion to suppress.
The motion to suppress includes the facts, law, grounds for the motion, such as an illegal search and seizure, and the grounds for believing that the unlawful evidence is for prosecuting the defendant in a criminal proceeding. The state then can respond within 10 days of the motion, with the defense's rebuttal filed within 3 days of the hearing. The state has 15 days from the motion to reply for warrantless searches.
Hearing on a Suppression Motion for New Jersey Criminal Charges
At the hearing on the suppression motion, a defendant may testify as to the specific matter of the evidence and circumstances surrounding the seizure of evidence without fear of jeopardizing their defense at trial. The prosecutor cannot use the defendant's testimony supporting the motion against them at the trial. And cross-examination is limited to only the subject of the suppression motion, not the case in chief. The judge decides whether suppressing the evidence is warranted based on the facts of how the state obtained the evidence.
Can You Appeal a Conviction after a Motion to Suppress Evidence in NJ?
The court's decision denying the motion is appealable after conviction. A granted motion prevents the subject evidence from being admitted into evidence and warrants the return of the evidence to its rightful owner. Additionally, an untimely or absent motion to suppress is tantamount to waiving any objection to the subject evidence at trial.
Consult a Criminal Attorney about Suppressing Evidence in Your Case at our Marlton Office
If you were subject to a wrongful search or police detention, contact Proetta, Oliver, & Fay to speak with an accomplished criminal defense attorney who can explain the ways to obtain the top outcome from a suppression motion. In some cases, our lawyers suppress evidence to get criminal charges and DWI offenses dismissed outright. In other cases, our criminal defense attorneys are able to negotiate a beneficial plea deal for our client with a successful suppression motion. Even if the suppression motion does not warrant an acquittal, it may convince a prosecutor to reduce the charges or lighten the sentence.
When you are up against serious criminal charges such as aggravated assault, possession of heroin, unlawful possession of a weapon, cocaine possession, intent to distribute marijuana, burglary, theft, or another offense, call us for a free initial consultation. We can also help explain and defend you against driving while intoxicated charges and driving under the influence of CDS in Burlington County areas such as Bordentown, Willingboro, Cinnaminson, Delanco, Florence, Evesham Township, Mount Holly, Mount Laurel, Lumberton, Palmyra, and other towns. Call 609-850-8284 today for help with your case.