Criminal Defense Lawyers in New Hanover NJ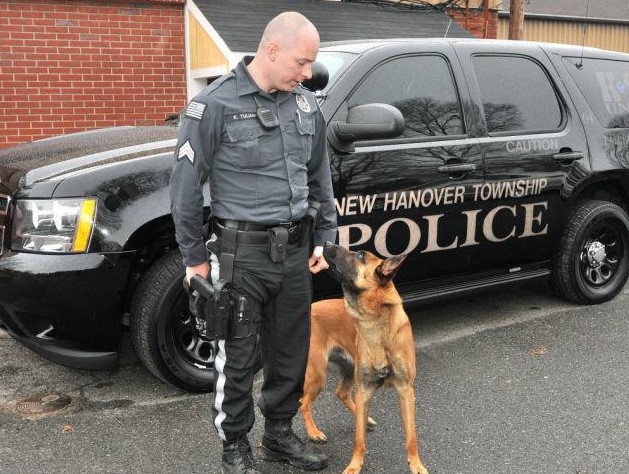 New Hanover law enforcement remains fairly active throughout the year. In the past 24 months, police officers have issued nearly 300 criminal charges and 1,500 traffic tickets. Some of these offenses involved Driving While Intoxicated (DWI), Aggravated Assault, Leaving the Scene of an Accident, Terroristic Threats, Eluding, Driving While Suspended, Possession with Intent to Distribute and Theft of Movable Property. If you or someone in your family have been charged criminally or received a serious traffic ticket, contact our office and speak with a Burlington County Criminal Defense Lawyer. Our office handles criminal matters throughout Burlington County and New Jersey. For an immediate consultation with an attorney, please call (609) 850-8284. Our office can be reached 24/7 for your convenience and the initial consultation is always provided free of charge.   
New Hanover Municipal Court Contact Info
Location: 2 Hockamick Road, Cookstown, NJ 08511
Court Schedule: Second Monday of each month at 2:00 PM
Office Hours: Monday – Friday 9:30 AM to 4:00 PM
Phone Number: (609) 758-7172
Judge: Honorable Lois Downey, J.M.C.
Prosecutor: Stephen Wegner, Esq.
Court Administrator: Theresa Nichols, CMCA
What are the Directions to the New Hanover NJ Municipal Court?


Info About New Hanover
While large in square mileage, New Hanover Twp. is a rural area with only 7,500 residents (based on recent census). With parts of Fort Dix residing in New Hanover, there is a considerable amount of commuter traffic on Cookstown Brown Mills Road and Cookstown-Wrightstown Road. Located in the northern portion Burlington County, New Hanover was formed in 1723 by Royal Charter.  
New Hanover NJ Criminal Attorneys
Facing criminal charges is never an easy experience when handled alone. If you have a mandatory court appearance at the New Hanover Municipal Court, you could be facing up to six (6) months in the Burlington County Jail and up to a 10 year driver's license suspension for just one individual offense. At Proetta, Oliver & Fay, our team understands not only the personal concerns, but also the practical and realistic issues. A criminal conviction will create a criminal record that can follow you around for life. This means potential employers and professional licensing boards will have access to your criminal history and could use this information. Having an experienced Burlington County Criminal Defense Lawyer by your side can help to relieve your stress and mitigate your exposure to negative consequences. Having spent part of his career both defending and prosecuting cases, William C. Fay, IV, is well-equipped and well-suited to take up representation on your behalf. As a former NJ Deputy Attorney General, Mr. Fay has a background knowledge and experience necessary to properly represent the accused throughout Burlington County. For a complimentary case evaluation, contact our office at (609) 850-8284. Our firm can be reached day and night for your convenience.