Criminal Attorneys Hainesport NJ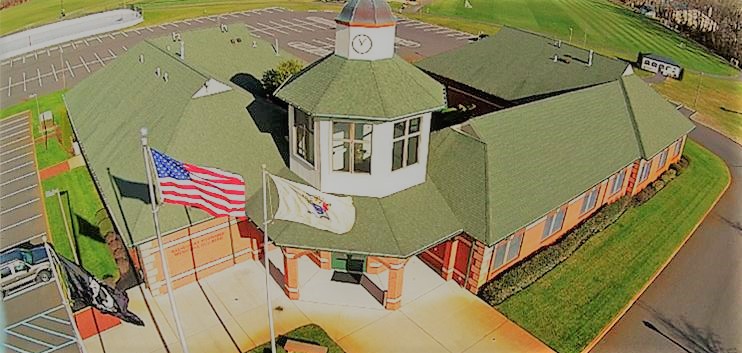 Criminal charges should never be taken lightly. Whether you are facing a felony indictable offense or a petty disorderly persons misdemeanor, the consequences and ramifications are real. In Hainesport, criminal charges will either be handled by the Burlington County Superior Court or the Hainesport Municipal Court, depending upon the severity of your alleged offense. Traffic violations will also be handled by the Hainesport Municipal Court. A criminal offense is a very serious matter and one that should not be taken lightly. If you or someone in your family have been pulled over and ticketed or you were arrested and served a summons complaint, contact the Burlington County Criminal Defense Lawyers at Proetta, Oliver & Fay. It is in your best interests to have an experienced criminal attorney by your side who is familiar with the inner-workings of the Hainesport Municipal Court. Our team of attorneys have spent their careers defending the accused throughout New Jersey, including Burlington County. Call (609) 850-8284 today and speak with a Hainesport defense attorney about your criminal charges or traffic tickets.
What is the Hainesport Municipal Court?
As mentioned above, the Hainesport NJ Municipal Court is a court of limited jurisdiction over matters involving certain criminal offenses, traffic tickets, municipal ordinances, and certain juvenile matters. An example of commonly handled cases include: Speeding, Driving While Suspended, Shoplifting, Disorderly Conduct, Driving While Intoxicated (DWI), Leaving the Scene of an Accident, Simple Assault, Criminal Mischief and Resisting Arrest. In the last year alone, Hainesport Police issued over 300 criminal charges. If you would like to come into our office for a face-to-face consultation, call (609) 850-8284 today.
Information about the Hainesport Municipal Court
Location: 710 Rancocas Road, First Floor, Westampton, NJ 08060
Court Schedule: Every Thursday at 7:30 a.m.
Hours of Operation: Monday – Thursday – 7:30 AM to 4:30 PM, Friday – 8:00 AM to 1:00 PM
Phone Number: 609-267-1895
Fax Number: 609-267-1898
Judge: Honorable Richard Andronici, J.M.C.
Prosecutor: Adam Malamut, Esq.
Court Admin: Susan Graubart
Where is Hainesport Township, New Jersey?
Hainesport is a small small township located in the center of Burlington County. It is one of the smallest Burlington County townships in terms of land mass and is home to only 6,000 residents. It is bordered by Mount Holly, Westampton, Lumberton and Mount Laurel. While primarily a residential area, Hainesport does include parts of the Rancocas State Park and Long Bridge Park. For more information on the Borough of Eatontown please checkout there website by visiting the town website.
Hainesport Criminal Defense Lawyers
Whether you are facing a serious traffic violation for Driving While Intoxicated, Driving While Suspended, Refusal or Leaving the Scene of an Accident, or if you have been arrested for Possession of Marijuana, Possession of Drug Paraphernalia, Simple Assault, Domestic Violence or Harassment, then call the Mount Laurel Criminal Attorneys at Proetta, Oliver & Fay. Our office handles all types of criminal matters, both at the municipal court level and the Burlington County Superior Court. To schedule a free initial consultation today, please contact us directly at (609) 850-8284. We can be reached 24/7 for your convenience.
Directions to Hainesport NJ Municipal Court